Guest Summary Report
Location: Reports > Audit > Guest Summary
Rundown of all tickets processed by SuperSalon for a given day and allows you to see modifications that were made by the staff to the tickets.
Data Filters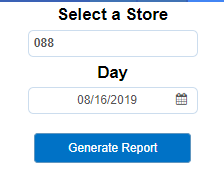 Select Stores: Select the store that will be be used for the report.
Day: Select the date to run the report for.
Generate Report: Click here to generate the report.
Metrics Tracked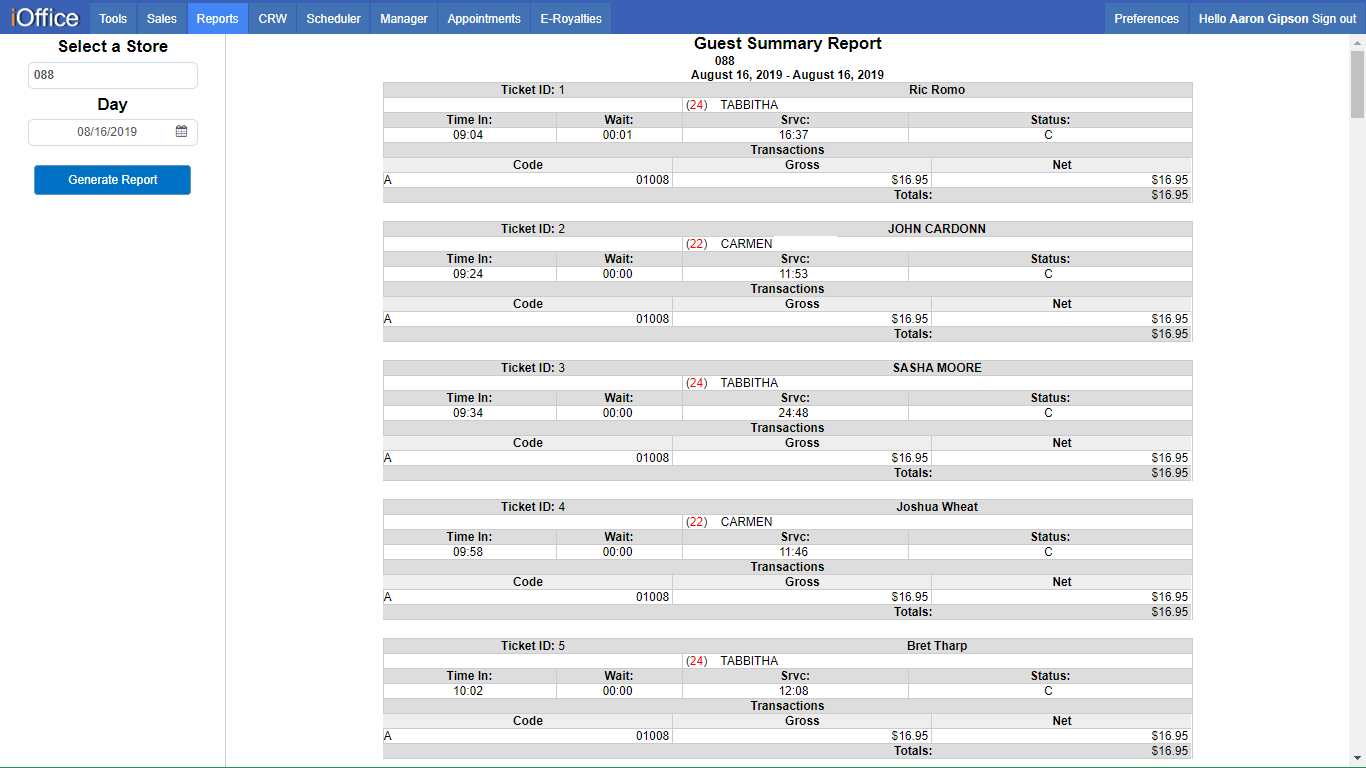 Ticket ID: The ticket number
Client Name: The name of the customer on the ticket.
Time In: The time of day when the ticket was created.
Wait: The amount of time the client had to wait before being serviced.
Service Time: How long it took for the requested service to be performed.
Status: The status of the ticket reflecting if it is still open or if it has been completed.
Transactions: The code of the service that correlates to the legend below, gross and net revenue gained, along with the totals.
Code: As per the legend at the bottom of the report
| | |
| --- | --- |
| Code | Description |
| A = Added at checkout | the item on this row was added to the ticket on the checkout screen |
| P = Preselected | the item on this row was added to the ticket at creation time |
| D = Preselected then deleted at checkout | the item on this row was added to the ticket at creation time and then removed from the ticket on the checkout screen |
Report Calculations
Gross: The Gross amount (Before Discounts) of the item on the row
Net: The Net amount (After Discounts) of the item on the row
---
---