Clocking Out for Breaks
Employee break times are covered by the Time Clock, and are very easy to perform. Just like clocking in, it is a simple three-step process.
To Clock Out for a Break
From anywhere in SuperSalon, click or tap on the Time Clock tab to enter the interface.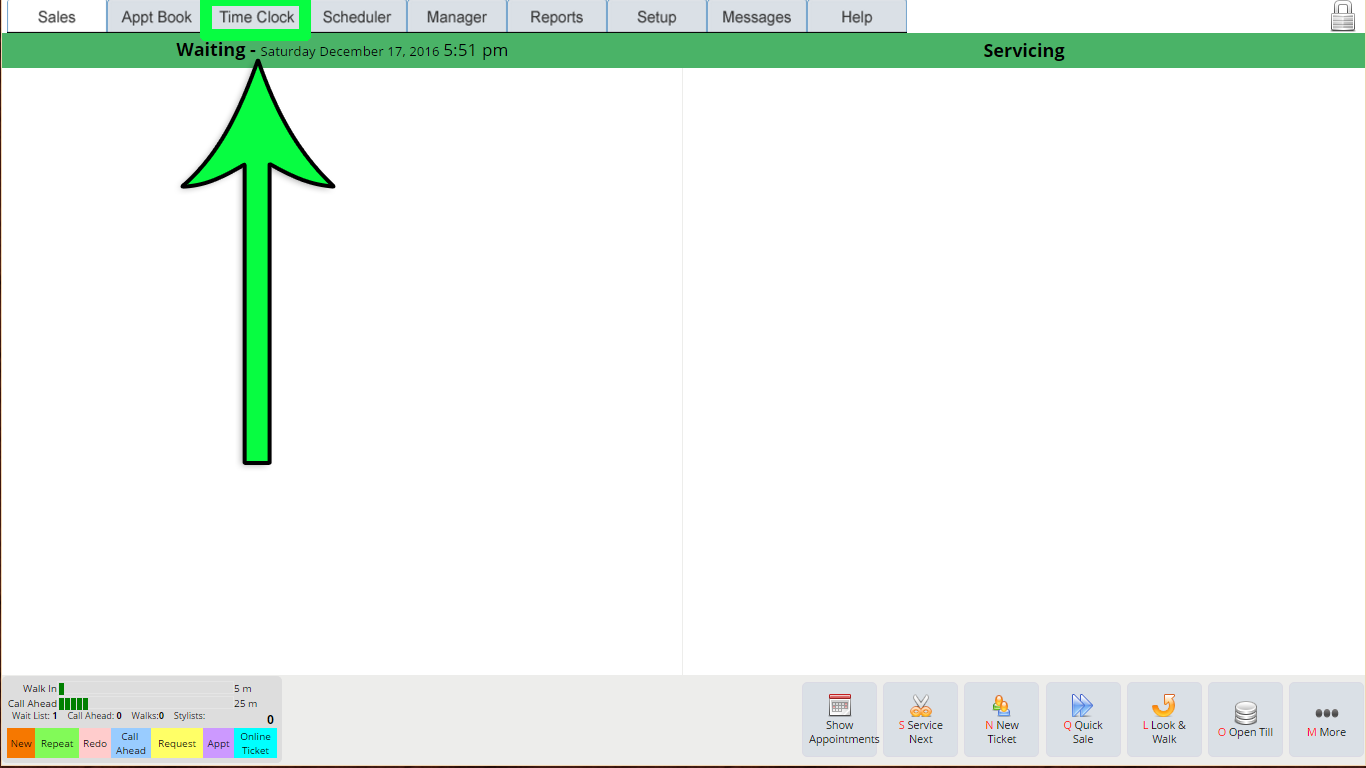 Select the correct name from the list of employees.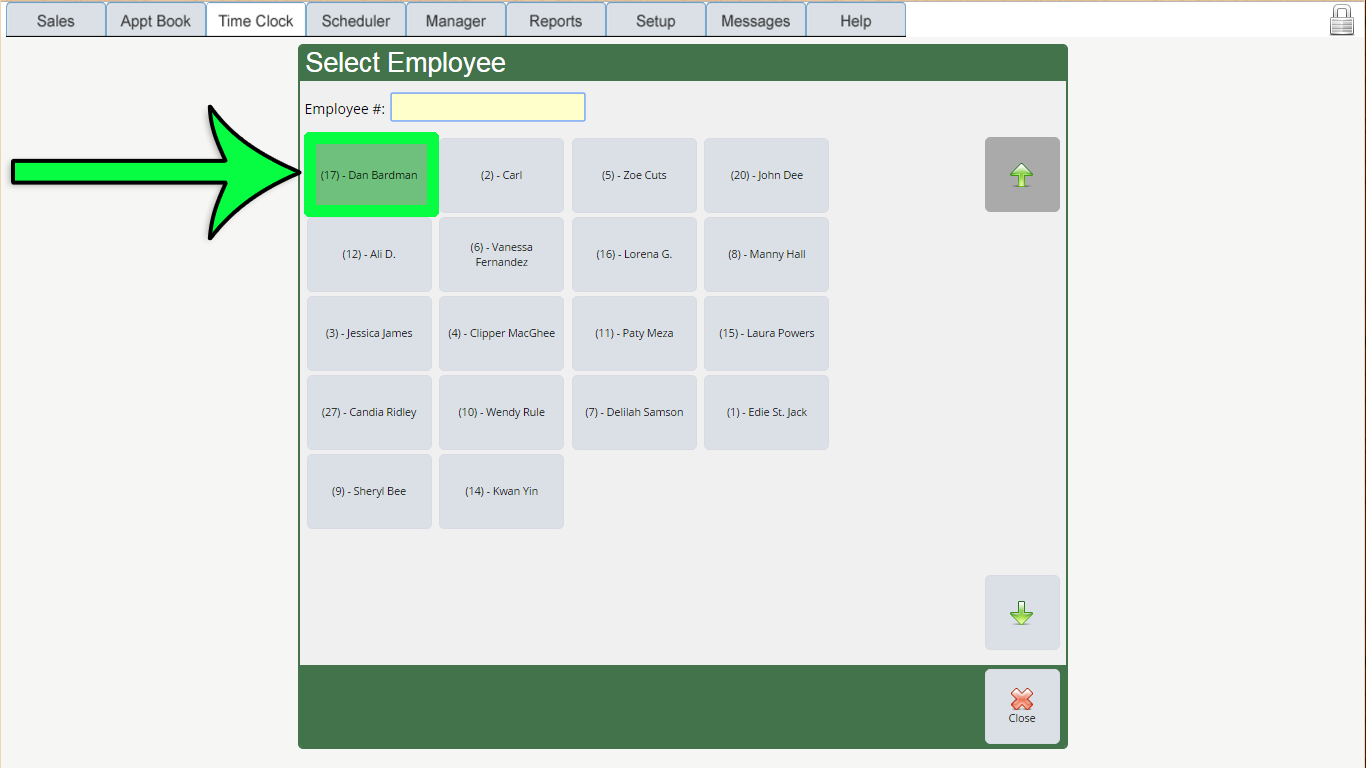 In the Time Clock screen, click or tap on the "Lunch Clock Out" button to begin the break time. The field on the right will then show an "Out" time to represent the staff member beginning the break.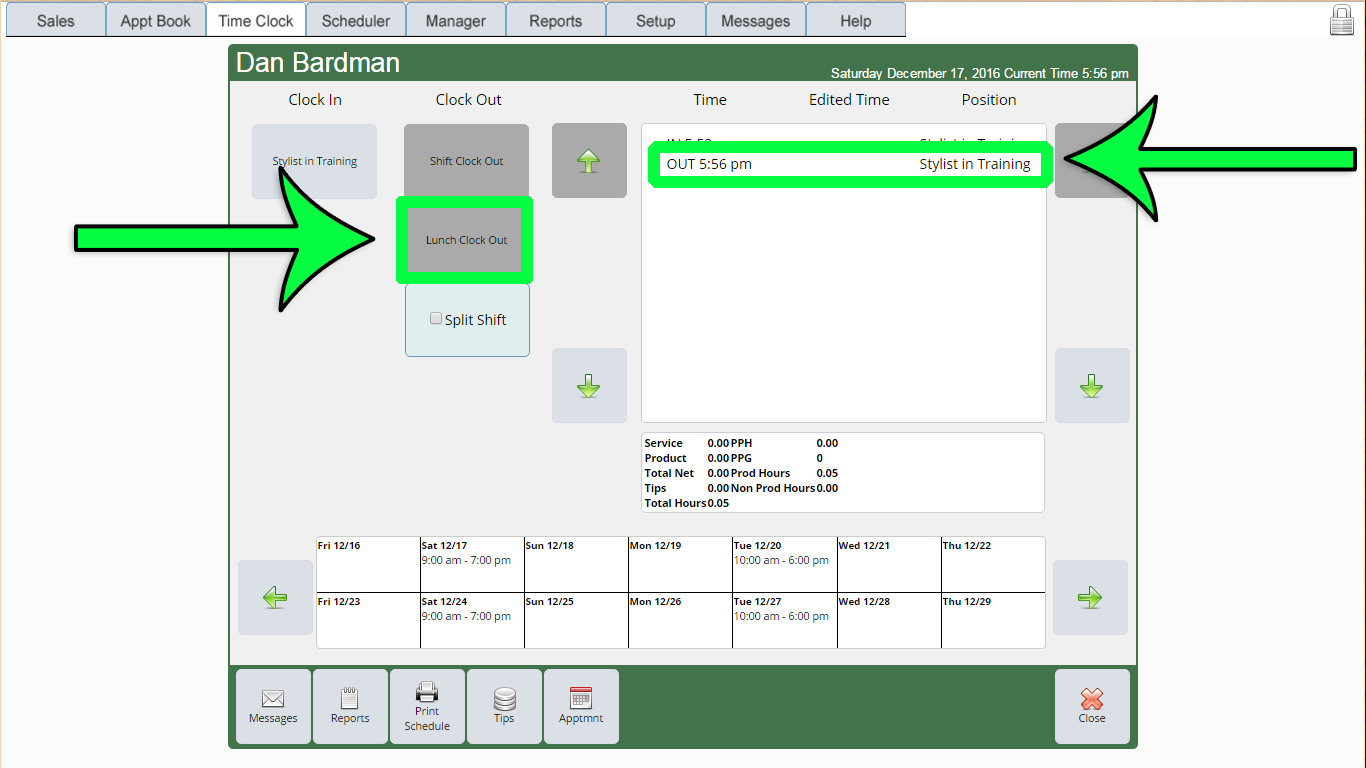 Video Tutorial: Clocking Out for a Break
---
---