Series Sales
Allows a salon to run a whole sale on a service under a set price. Customers purchase a number of services in advance, under the pretense of paying a lower price for the bundle.
SuperSalon will automatically recognize that a customer has a series sale, and ask if a special series sale discount should be applied at check out. It will only ask to apply the discount while the customer still has services left in their series sale. Once they use them all up, it will no longer offer to apply the discount and the customer can purchase a new series sale.
Creating A Series Sale
From anywhere on SuperSalon or iOffice, go to Manager > Services and select the store at which you'd like to create a series sale.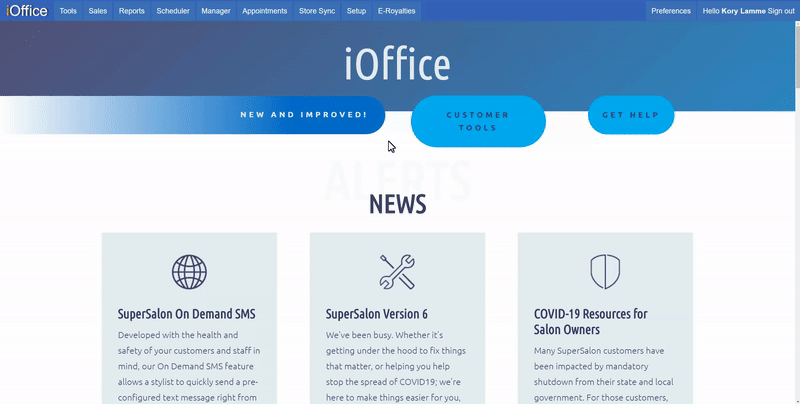 Click Series Sales at the top of the screen, and then click the Add Series Sale button.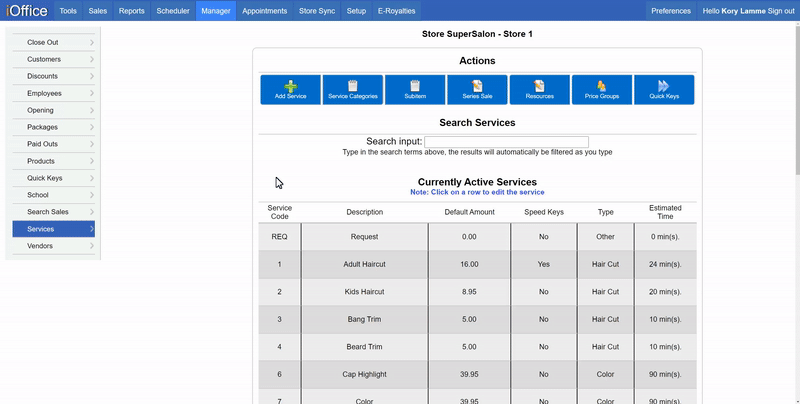 Enter a name and code for the series sale you are creating.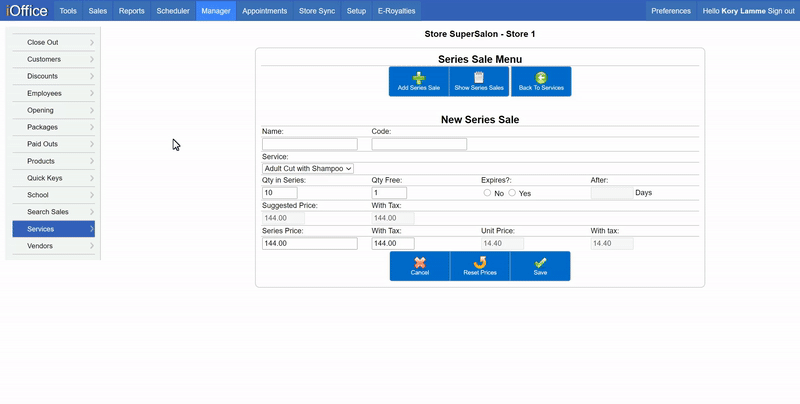 Select the service designated to the series sale, and then input how many service should be included.
You can also configure a series sale to expire after a set number of days on the set up screen.
Decide how many of the services are free in terms of the total cost of the series sale.
iOffice will automatically give you a recommendation for a price based on how many services you entered, as well as how many you chose to enter as free. You can use the suggestion, or input any price you think is best.
Quickly review the series sale to make sure it's exactly how you want it, and click the Save button.
Selling and Redeeming Series Sales
---
---