Schedule Blocks
Schedule Blocks are sections of time in the Employee Scheduler where a staff member cannot be scheduled for a shift. This can be due to recurring non-work-related commitments, or any other reason for the employee to not come in.
Schedule Blocks can be copied over to recurring weeks, using the same method as copying schedules.
To Place a Scheduling Block for an Employee
From anywhere in the SuperSalon point-of-sale, click or tap on the "Scheduler" tab.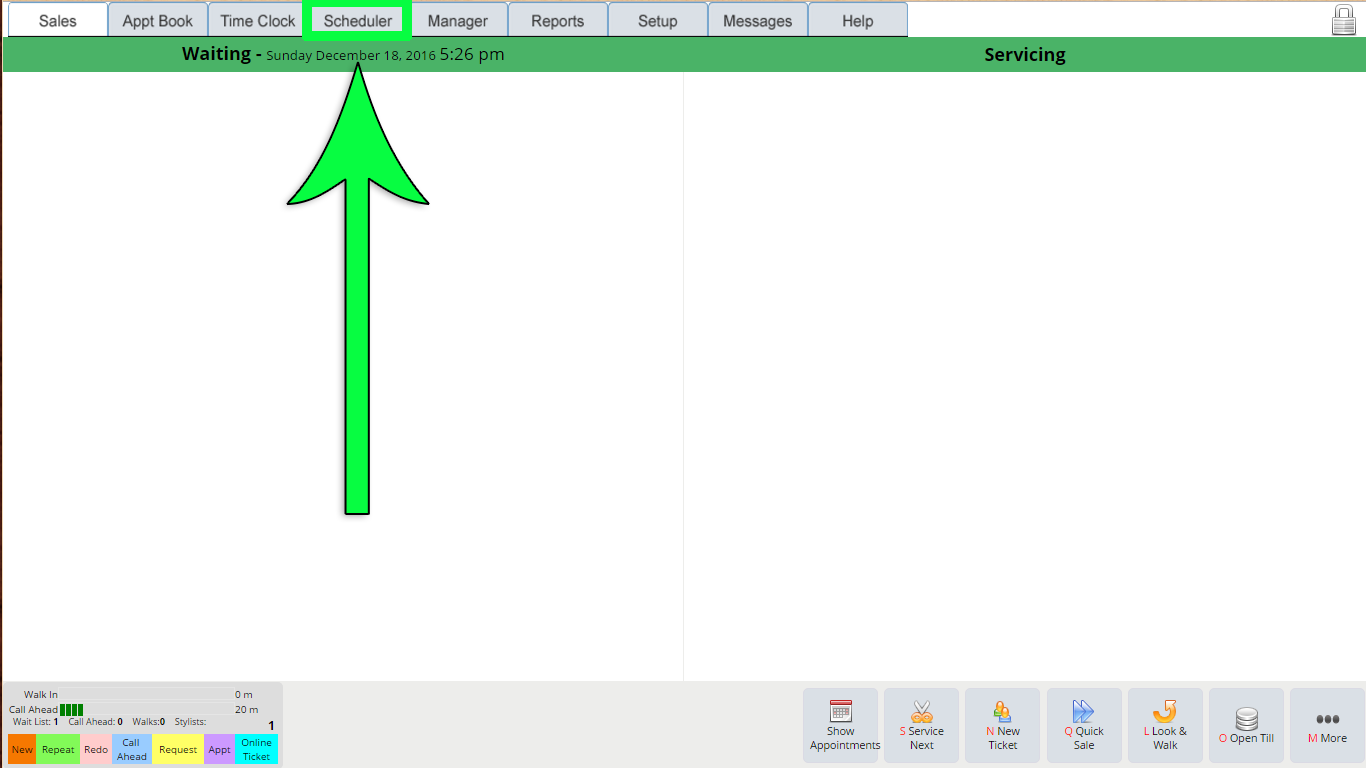 Using the columns and rows as a guide, click or tap on the chosen time the employee cannot come in, under the column that corresponds to their name.

In the Employee Scheduler Editor, click or tap on the "Add Block" button located in the bottom array.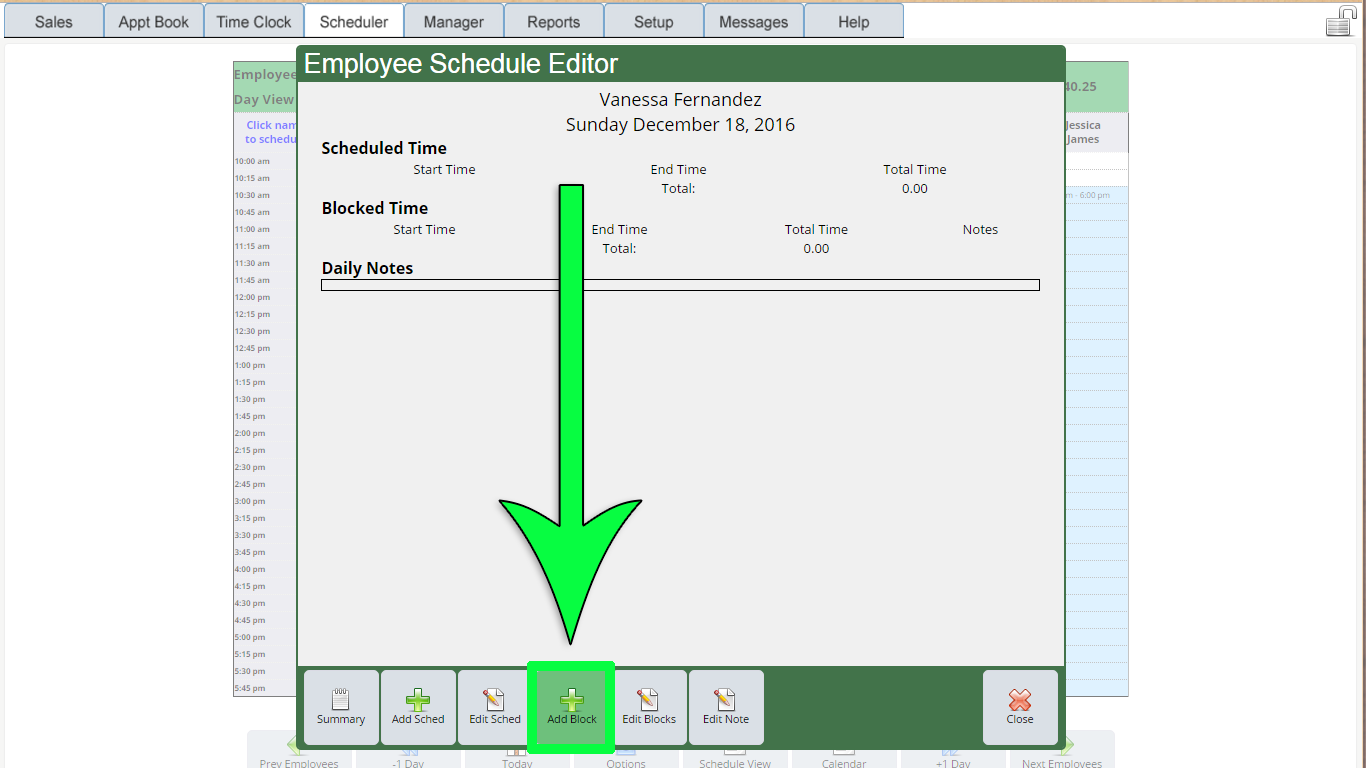 Specify the exact time for the blocked time by clicking or tapping on the green arrows to move the displayed time forward or ahead in 15 minute increments.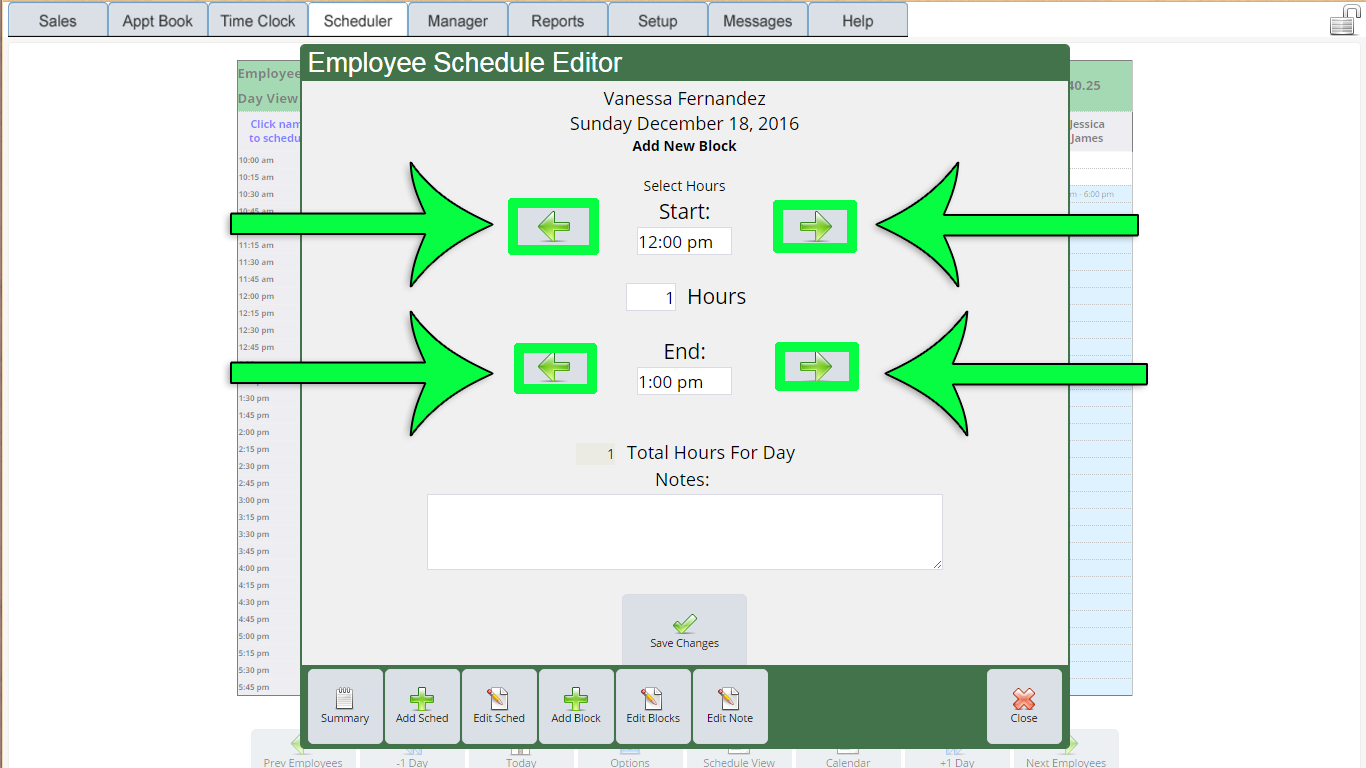 When the correct time has been configured, click or tap on the "Save Changes" button located in the bottom of the Employee Schedule Editor.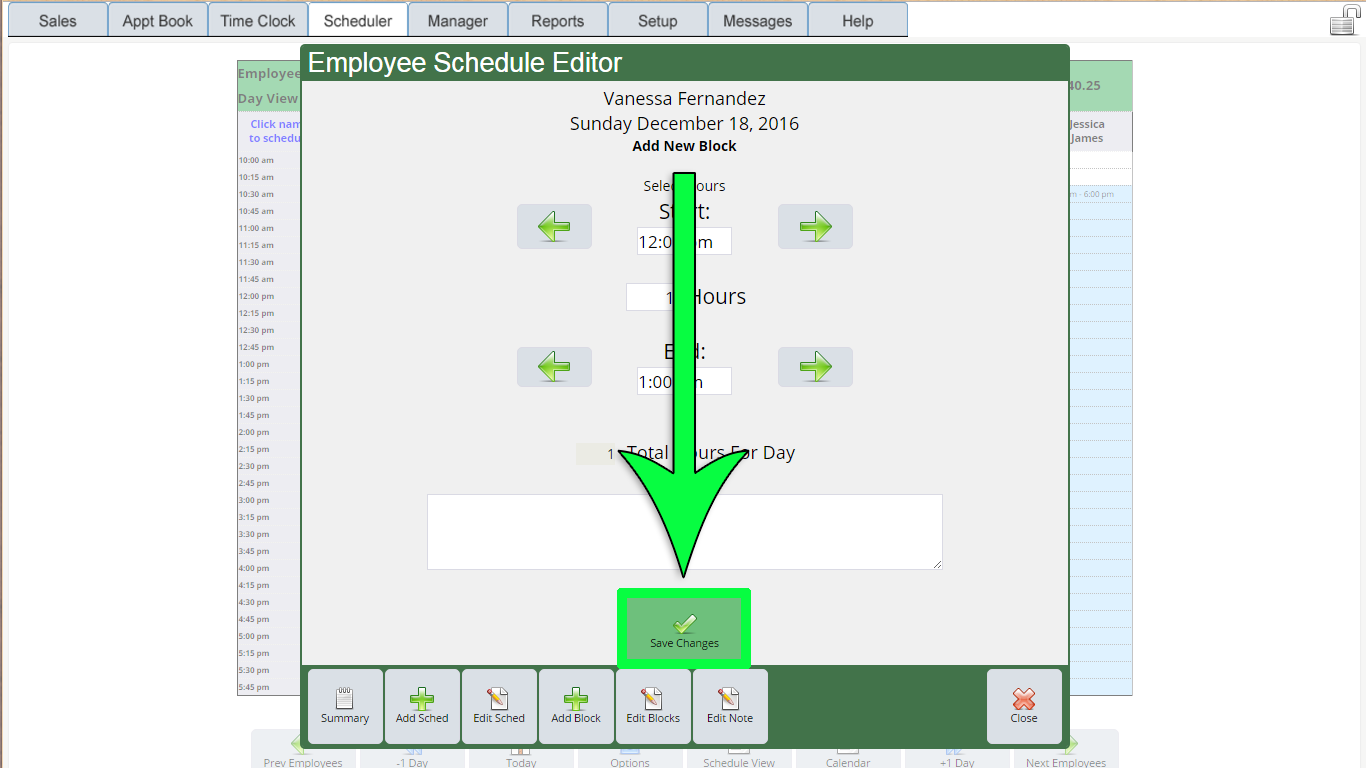 Video Tutorial: Place a Schedule Block
---
---