Selling Package Sales
Package sales offer numerous benefits to both businesses and their clients. Each item is counted, categorized correctly, and reported correctly. Pricing and discounts are also proportionately allocated along items which makes for even more accurate reporting.
Selling a Package Sale
By either the New Ticket, or Quick Sale method, go to the Checkout screen.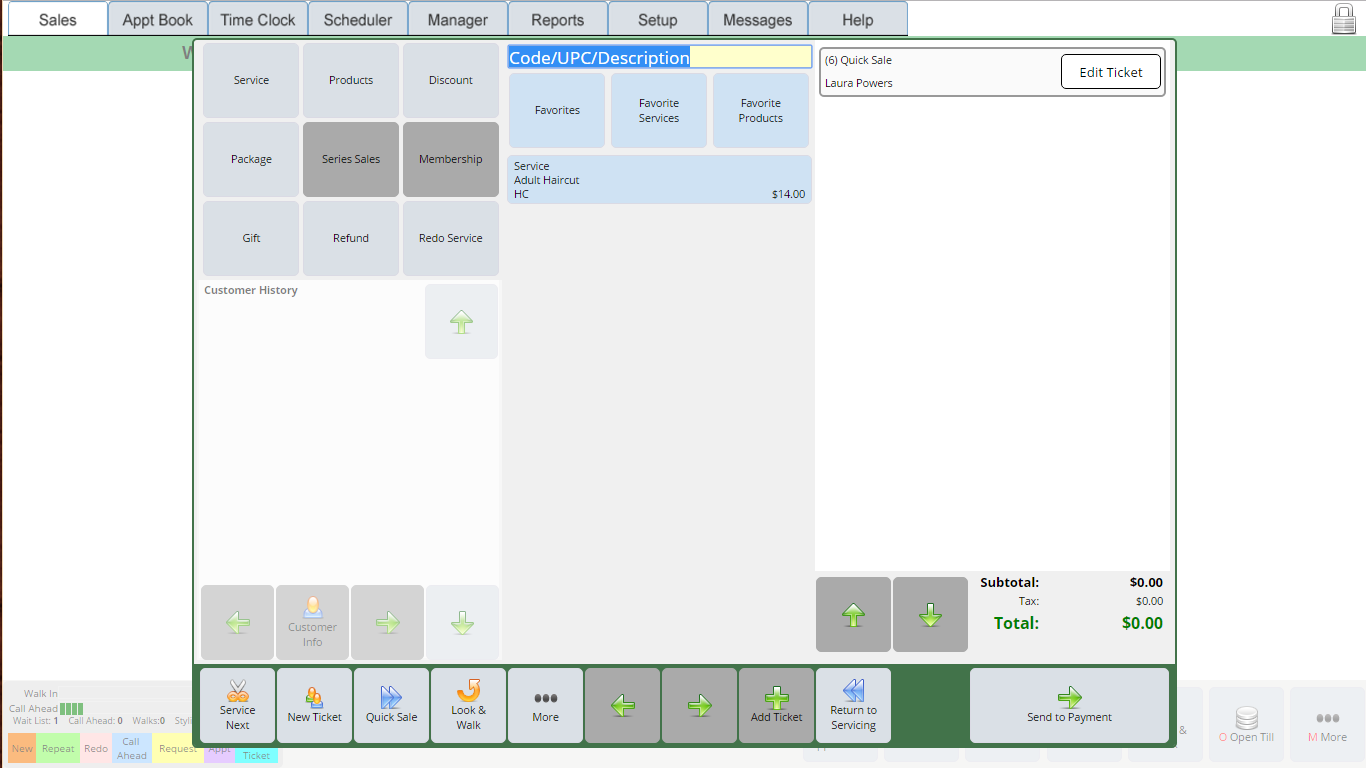 Click or tap on the "Packages" button on the left. All currently valid Packages will then be displayed in the selection list.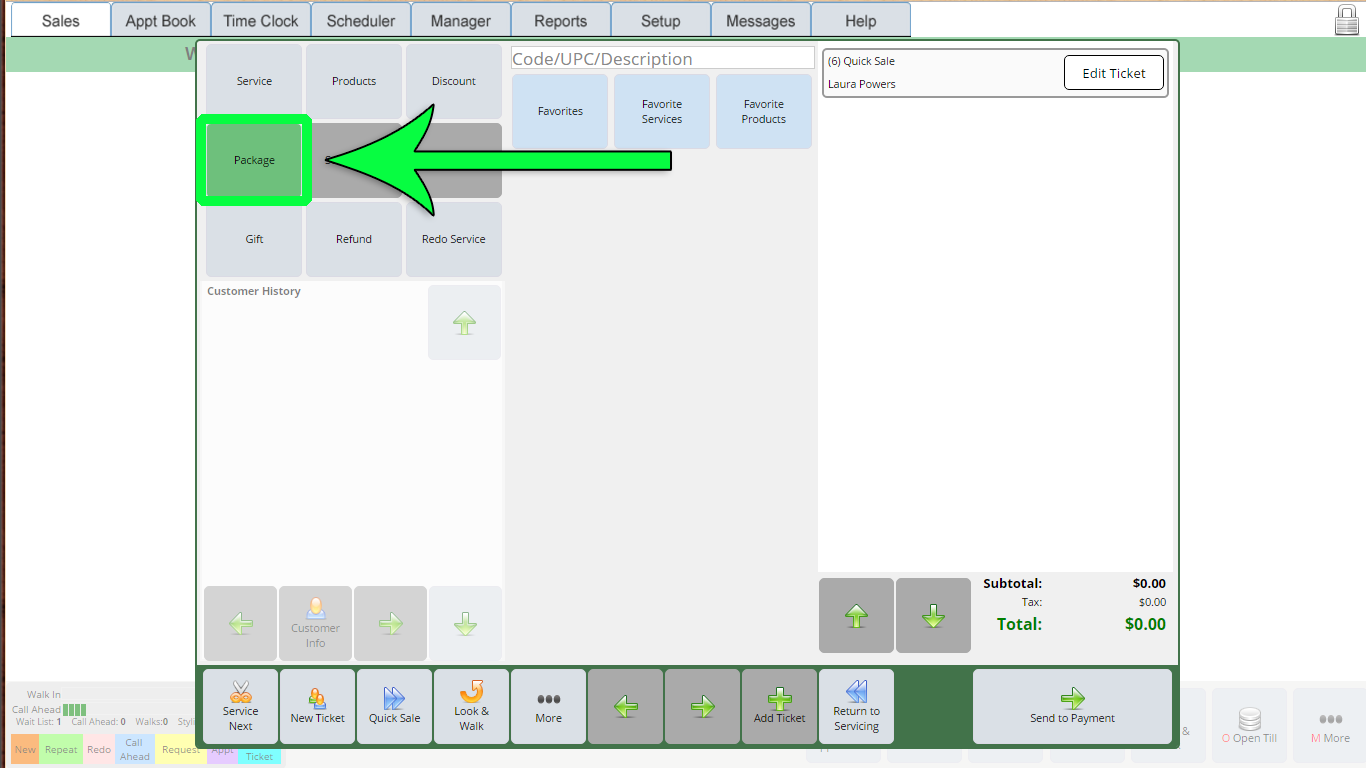 Select the correct Package to add it to the sale ticket.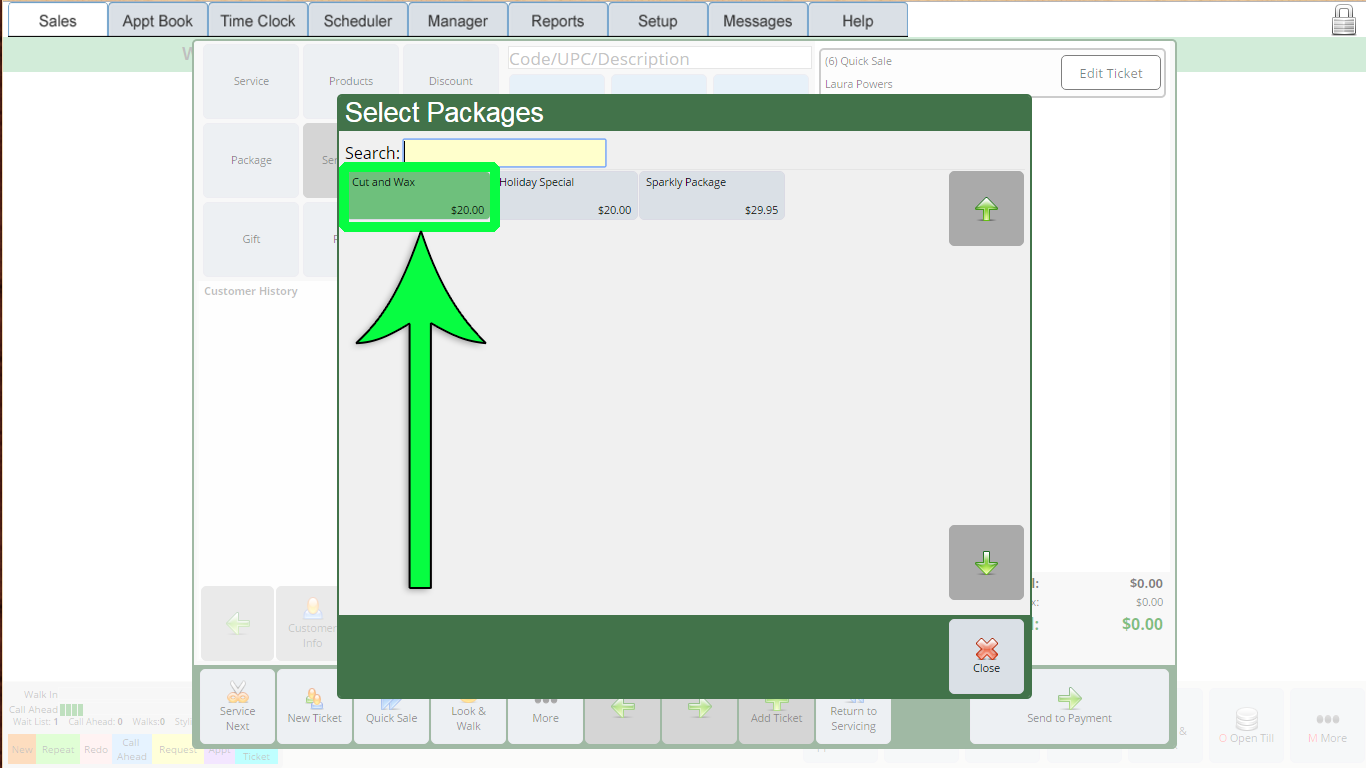 Note how each item is listed with correct and proportionate discount. Add any other items to the ticket, or settle it as normal by sending it to the Payment Screen.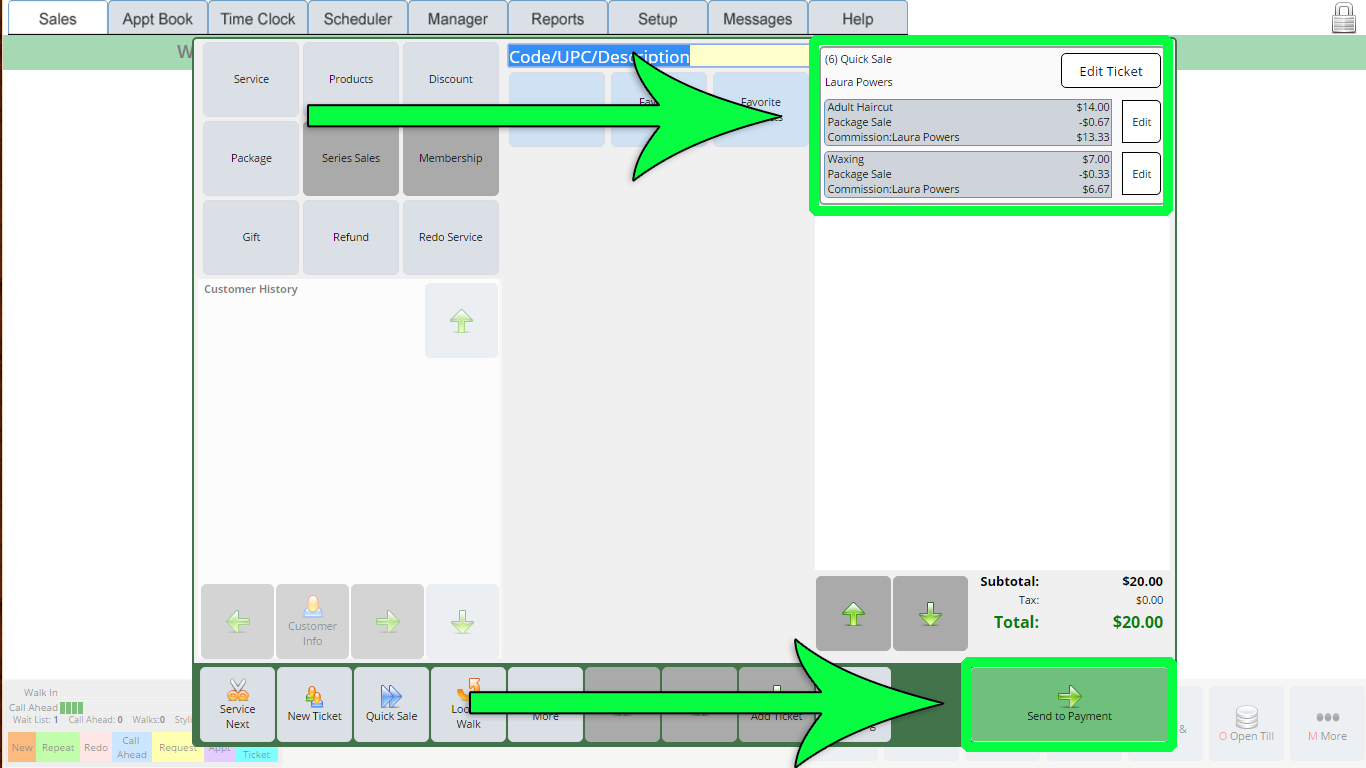 Video Tutorial: Selling a Package Sale
---
---