Appointment Blocks
Appointment blocks prevent guests from being booked by certain employees, for a selected amount of time. Blocks are always performed from the Appointment Book itself.
Setting an Appointment Block
From the Appointment Book, click or tap the time slot under the employee's name that corresponds to when you would like for the block to begin.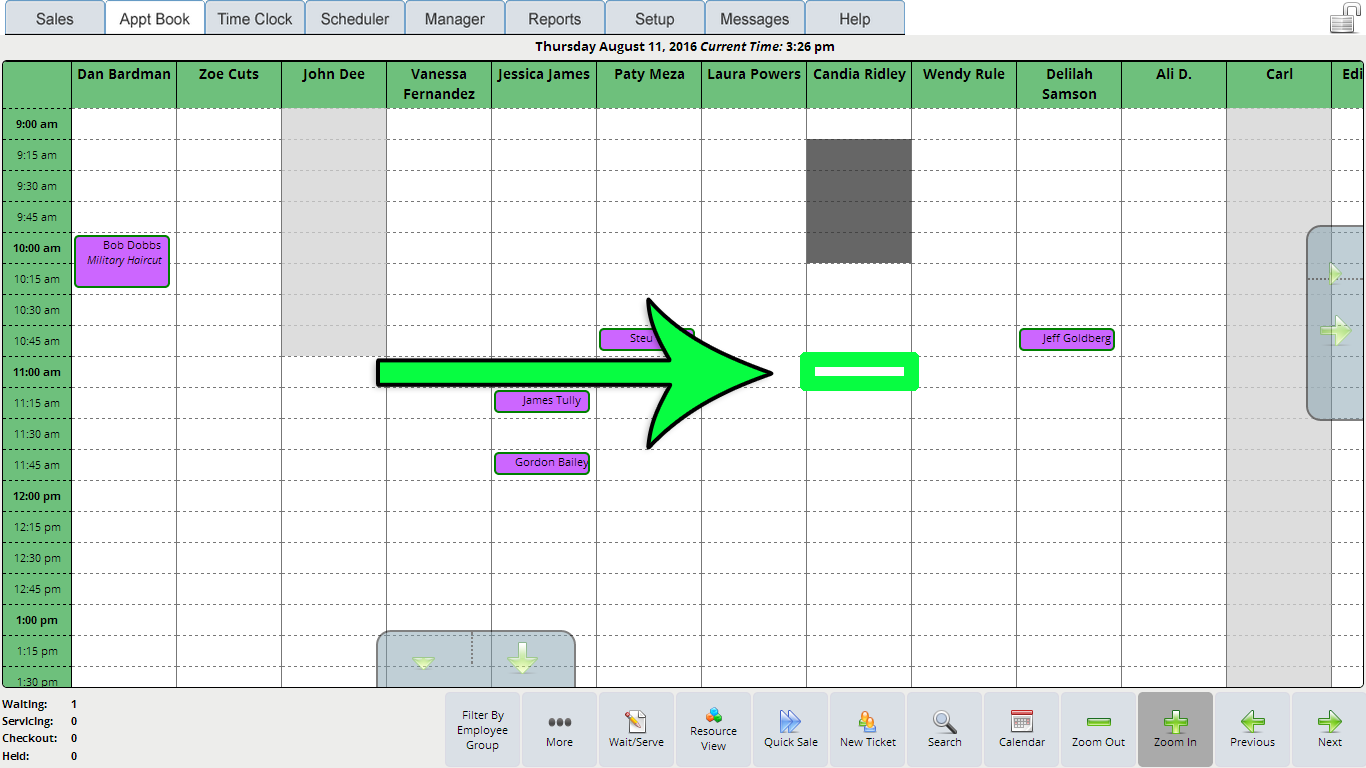 In the "Add New Item" pop up, click or tap on the "Block" button on the right.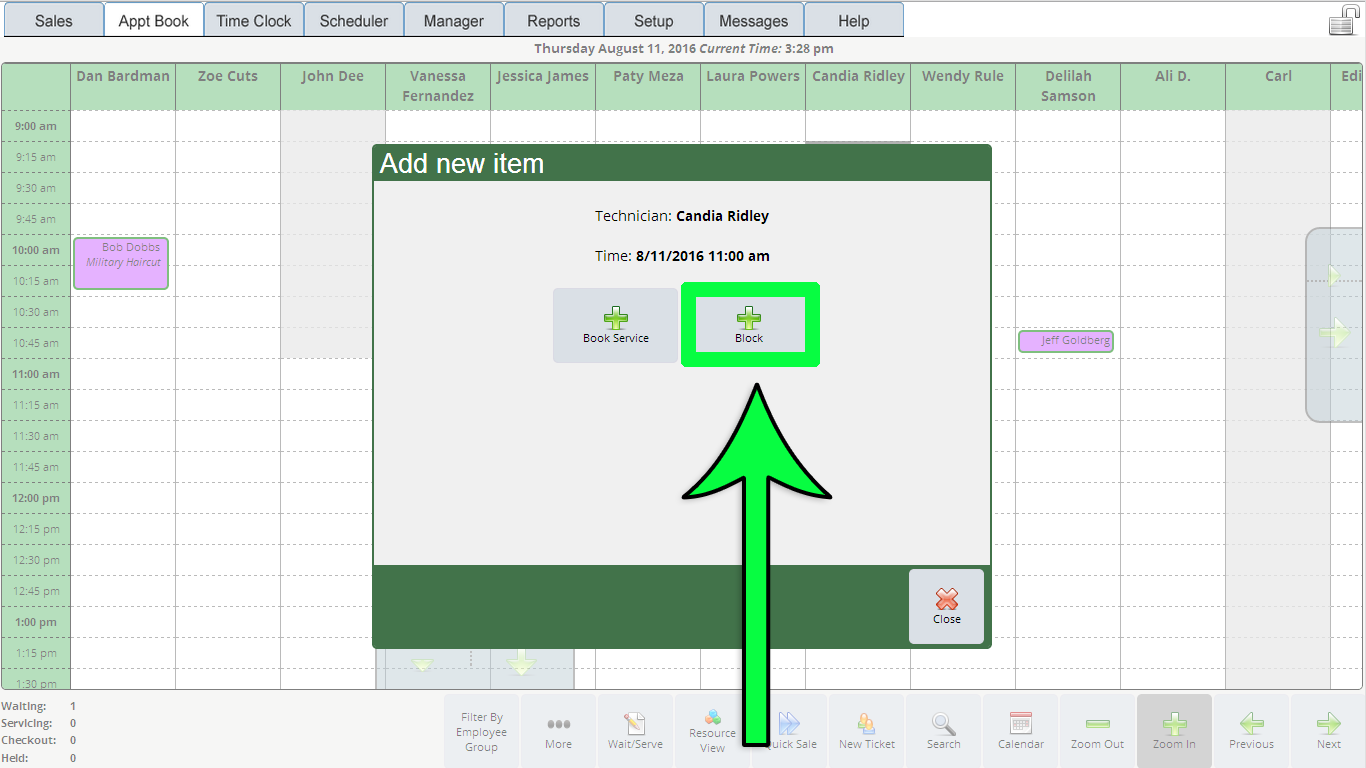 In the "Add a Block" pop up, use the left and right arrow keys to specify the exact amount of time you would like for the block to last.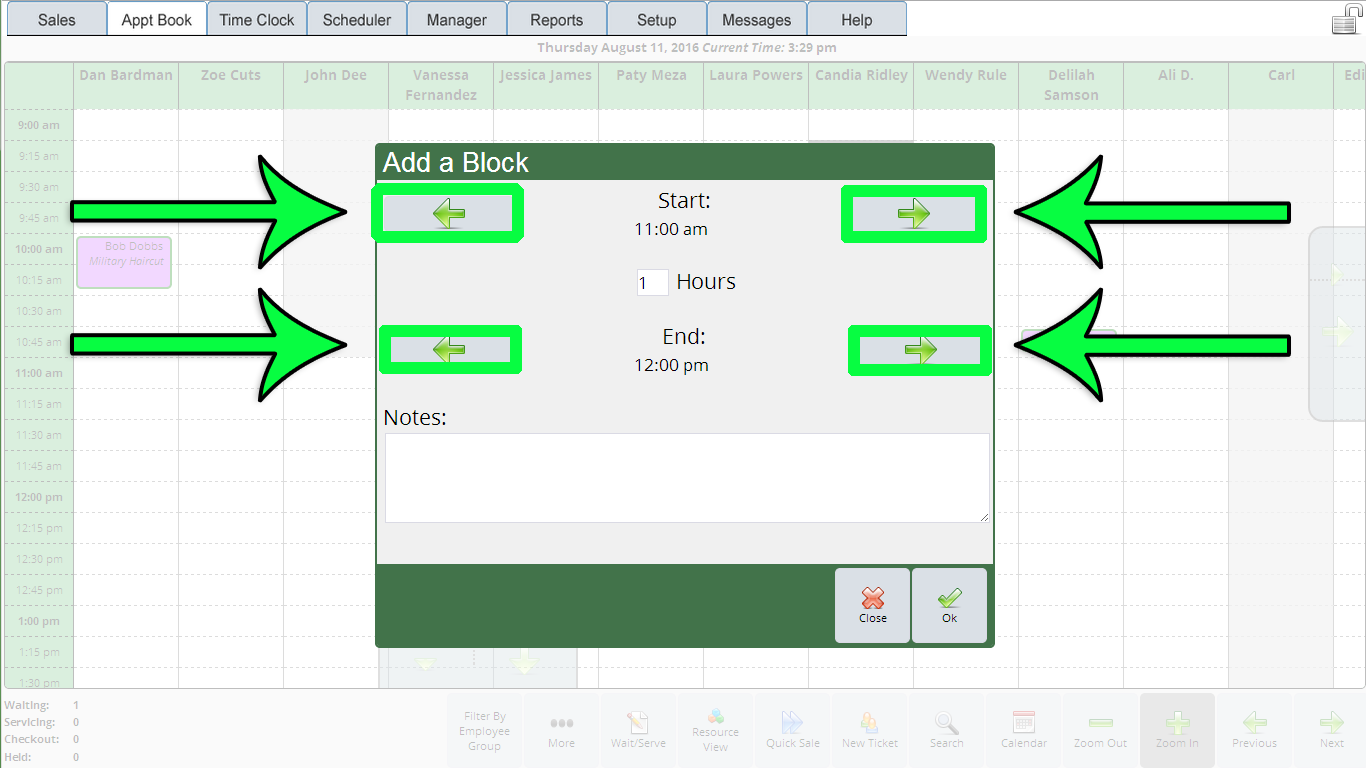 Add any appropriate notes to be stored for the block, if there are none, move on to Step 5.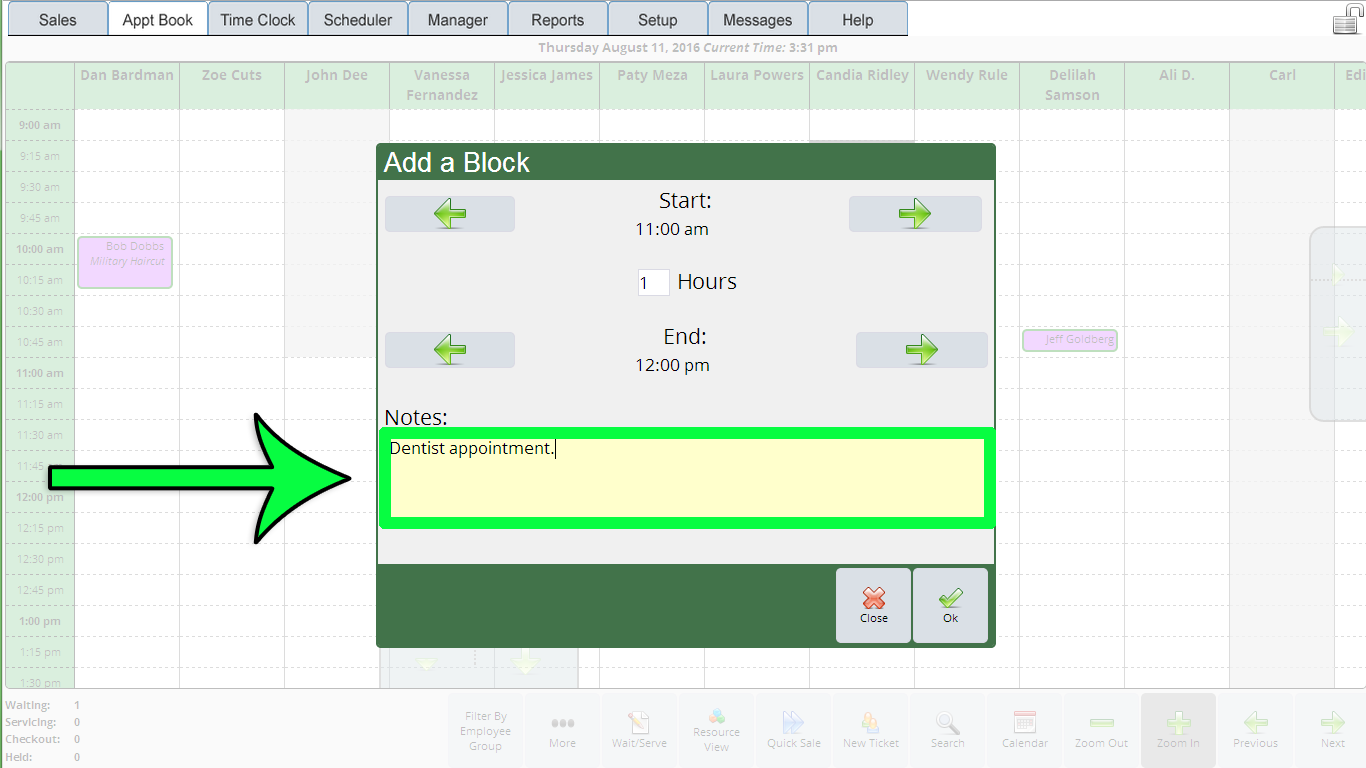 Click or tap on the "Ok" button to send the block to the Appointment Book.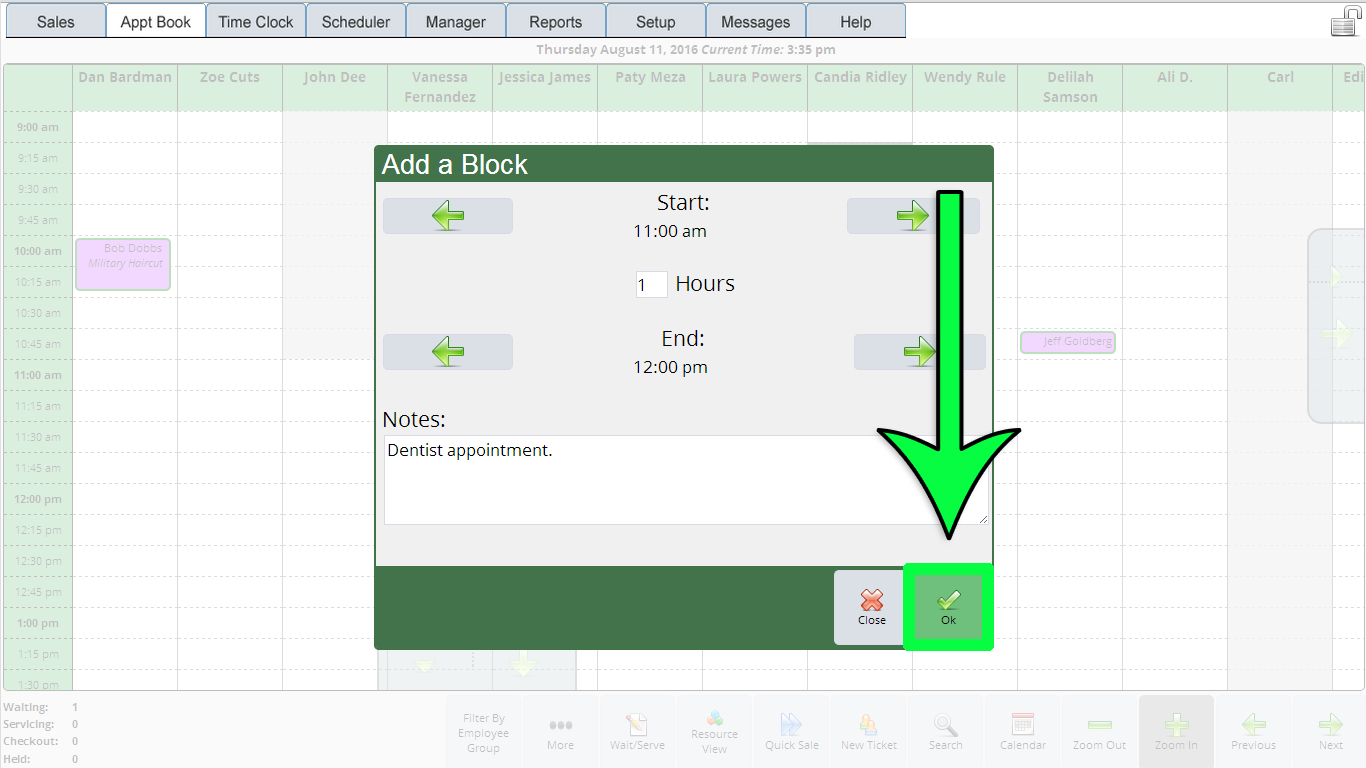 The block will appear as a dark gray field in the appointment book, spanning the requested time frame. Review this for accuracy, and click or tap on it to edit it.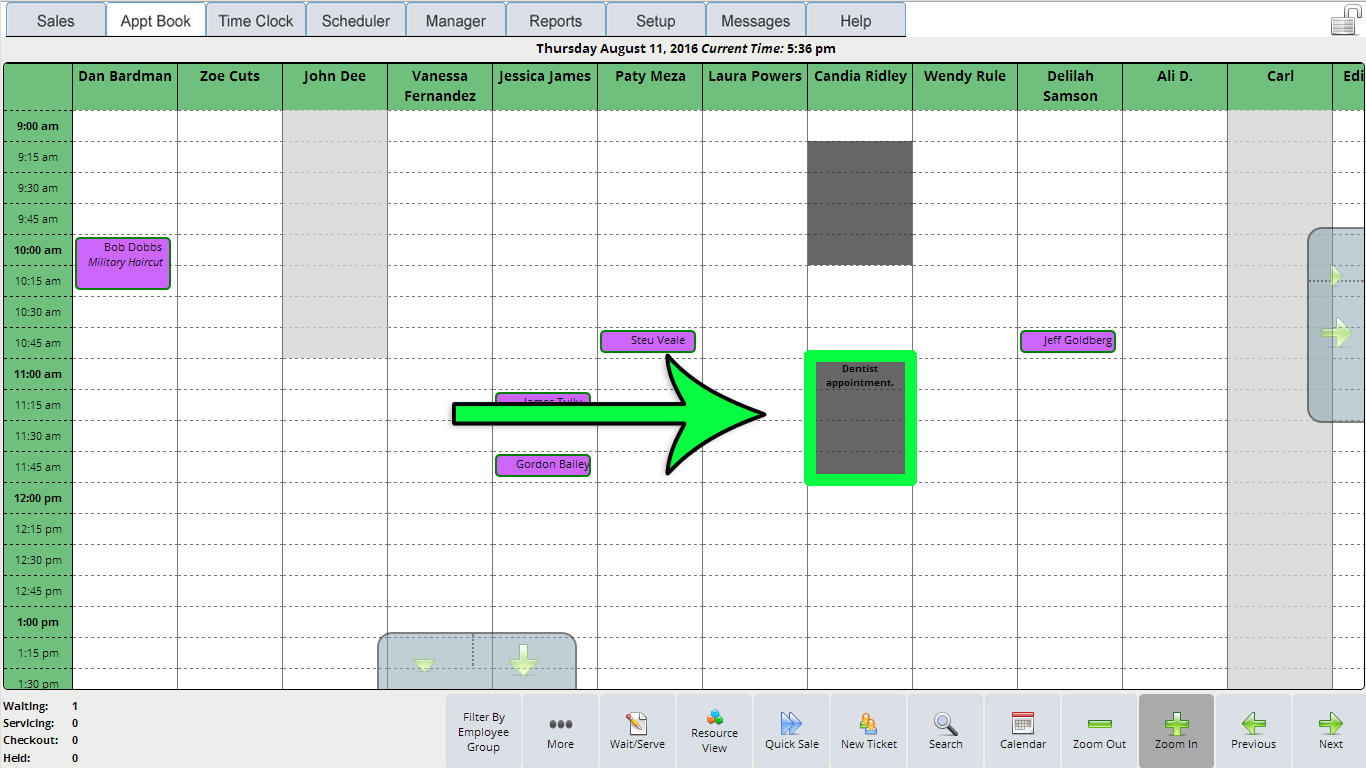 Video Tutorial: Setting Appointment Blocks
---
---