iOffice Gift Certificate Management
Pre-paid gift certificate account which can be purchased by a customer for themselves or as a gift for a friends or family. SuperSalon automatically tracks available funds, based on the account number entered (or automatically generated) when the gift certificate is sold.
Don't forget to provide the gift certificate account number the customers when they pay!
Enabling the Gift Certificate System
From anywhere on iOffice, go to the Setup tab and then the Software Settings menu within. Select the store you'd like to enable the Gift Certificate System at.
Click the Enable bubble next to the Gift System setting, and then save the settings change.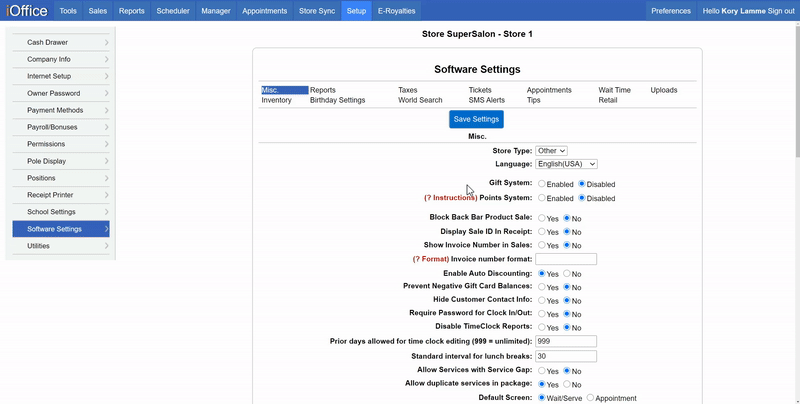 To Add a Gift Certificate to iOffice
From anywhere on iOffice, click the Setup tab and then the Payment Methods menu within. Select the store you want to create a gift certificate at.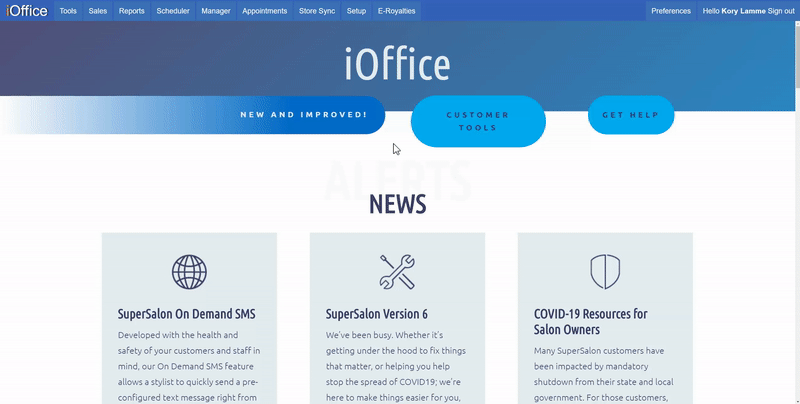 In the payment method menu, click the Modify Gift Certificate Types button.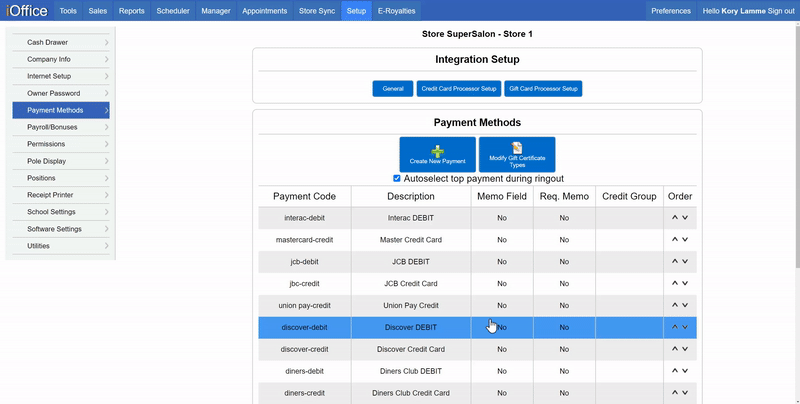 Under Add New Type, give your new gift certificate a name to identify it. This unique name will appear in the checkout screen, when creating and selling this gift certificate.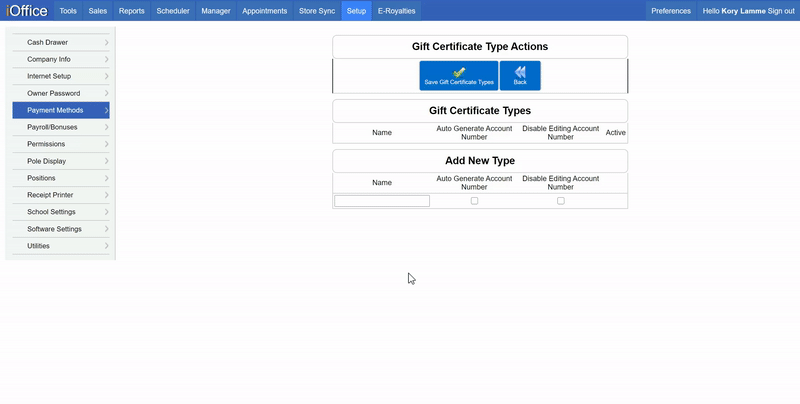 If you'd like for SuperSalon to automatically generate an account number for each gift certificate created, check off the Auto Generate Account Number check box. Otherwise, the staff will need to enter an account code manually at check out each time.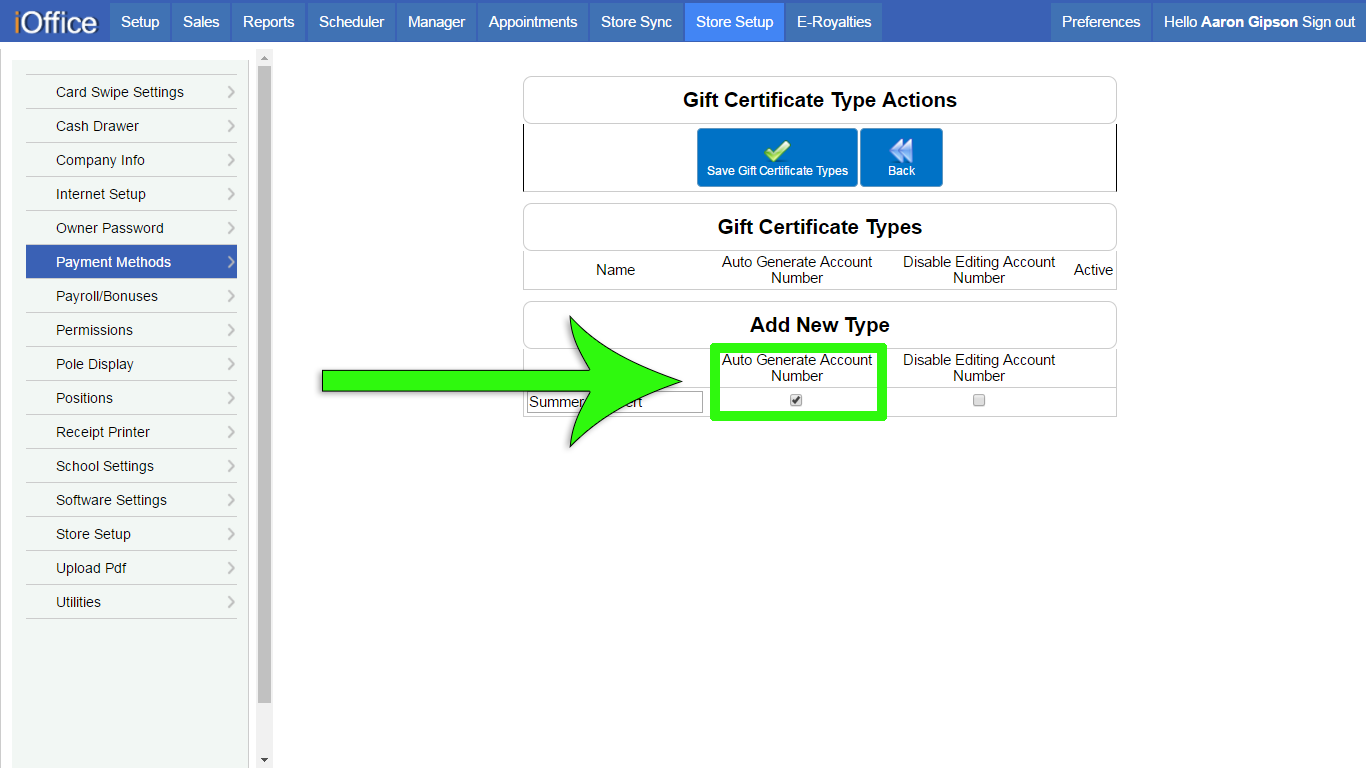 Check off Disable Editing Account Number if you'd like for the account number to not be eligible for editing after it's initial creation.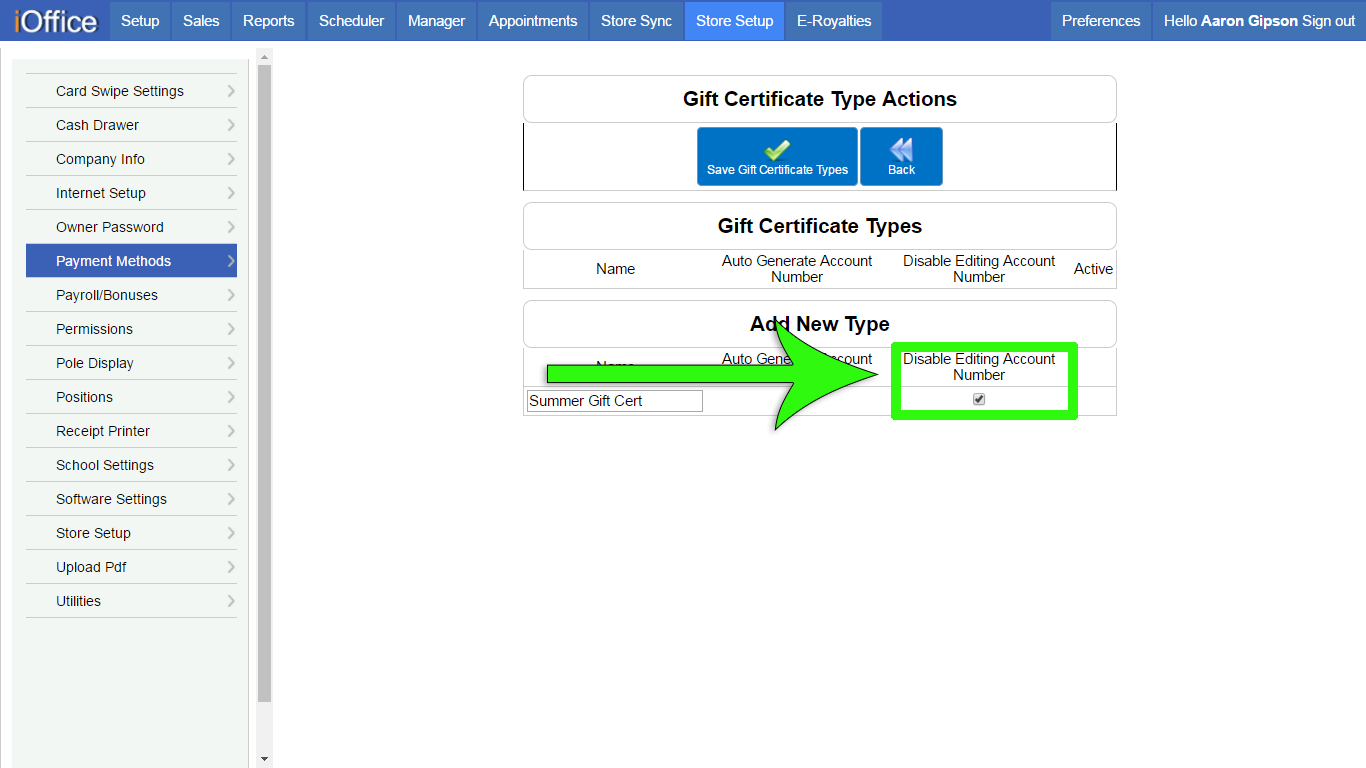 Save your new gift certificate.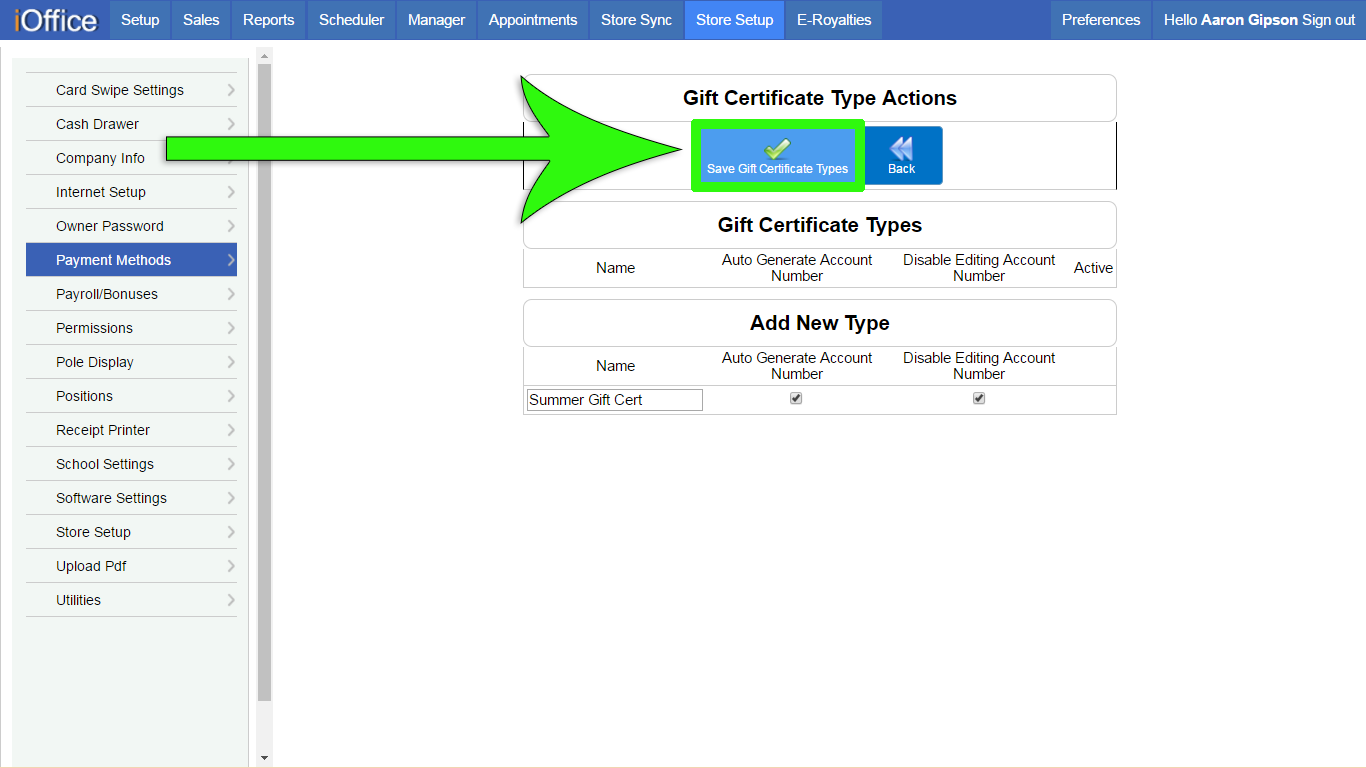 ---
---