Sending New Messages
The messaging system in SuperSalon acts very much like a localized email server. Messages, however, are not limited to the current location, and can be sent to all staff members whose locations share the same iOffice account.
How to Send a New Message
From anywhere in SuperSalon, click or tap on the Messages tab.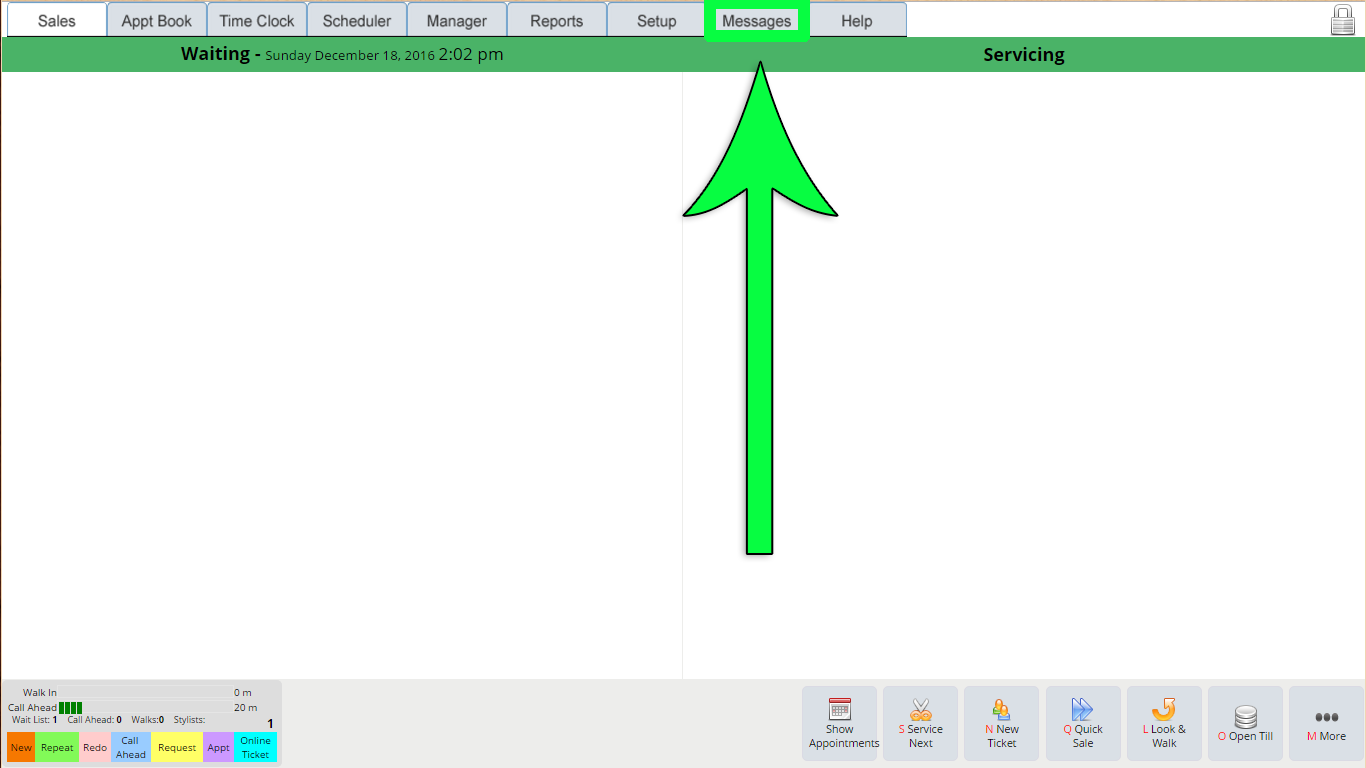 Select the "New Message" button located in the bottom array.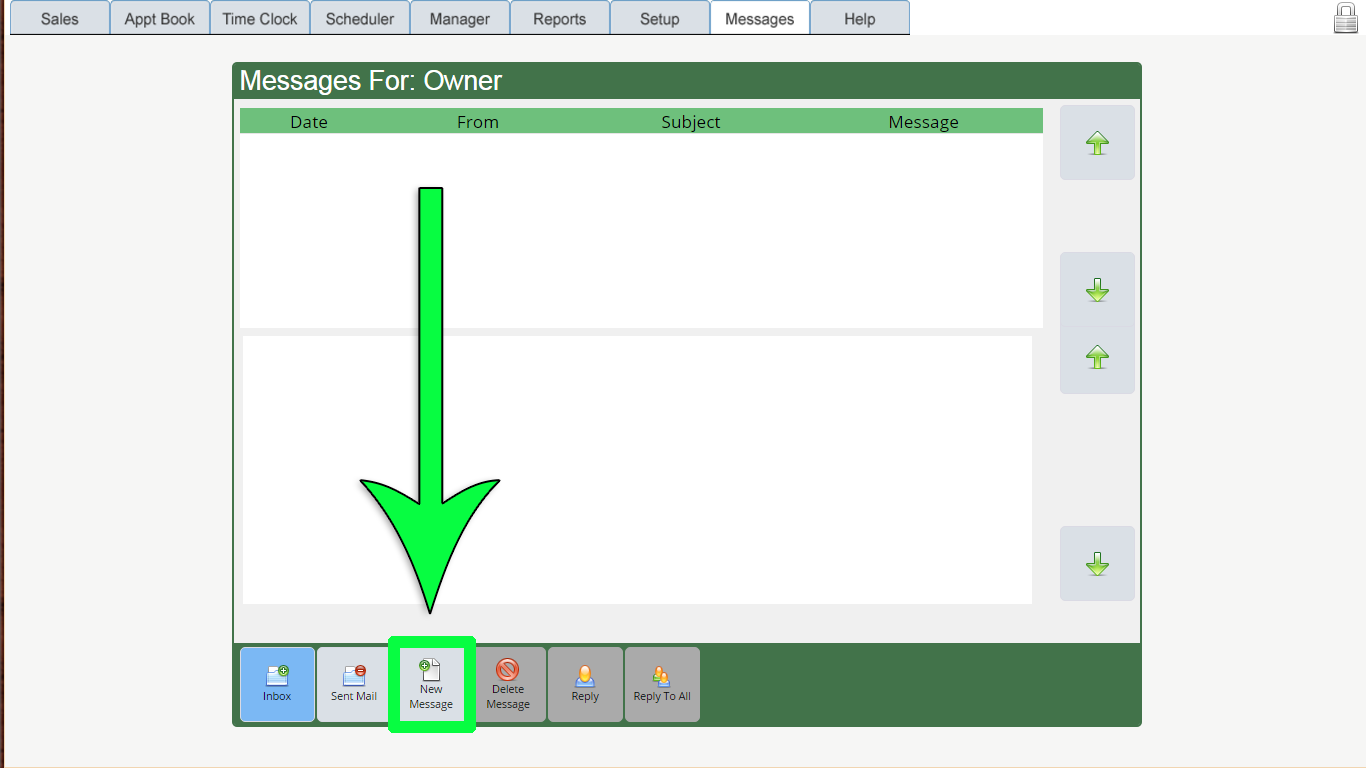 Fill in all of the appropriate from/to/subject information, and then craft the body of the message itself.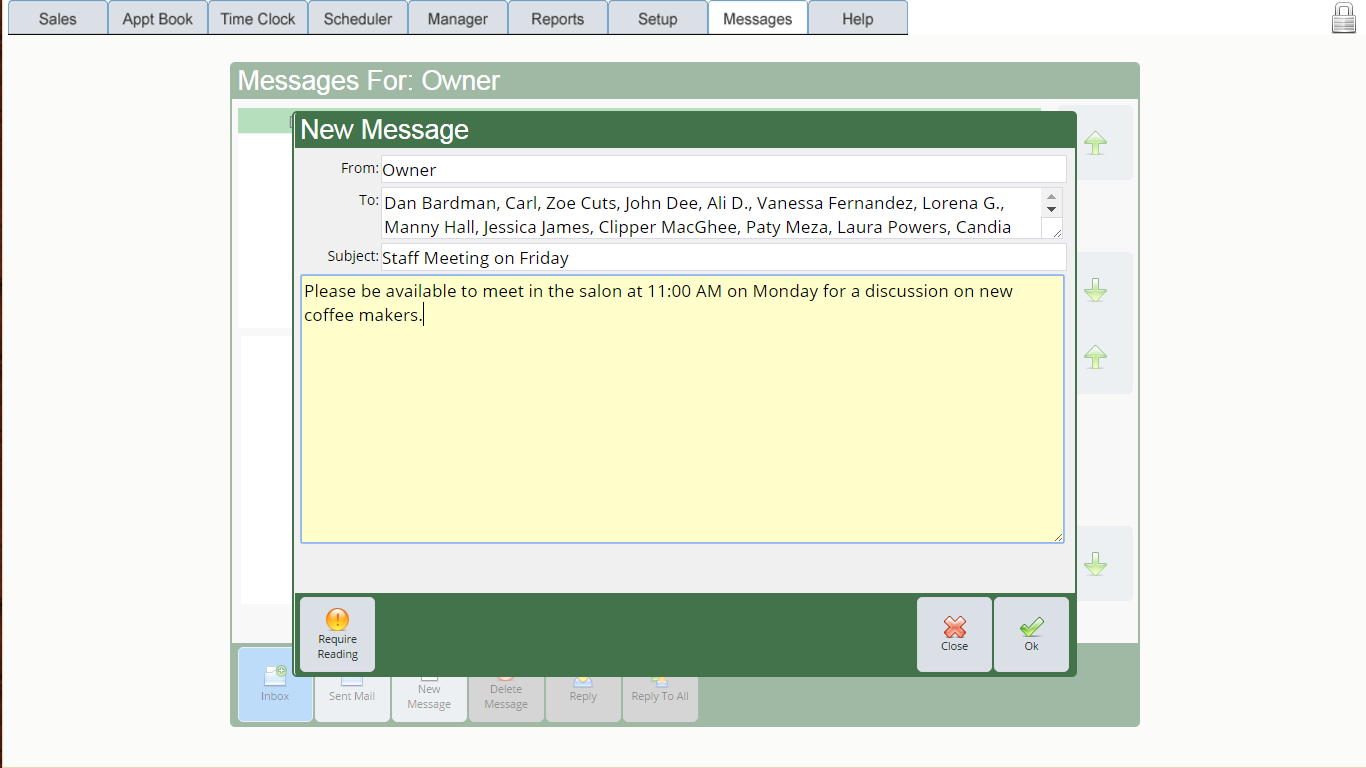 Click or tap on the green check mark labeled "Ok" to send the message.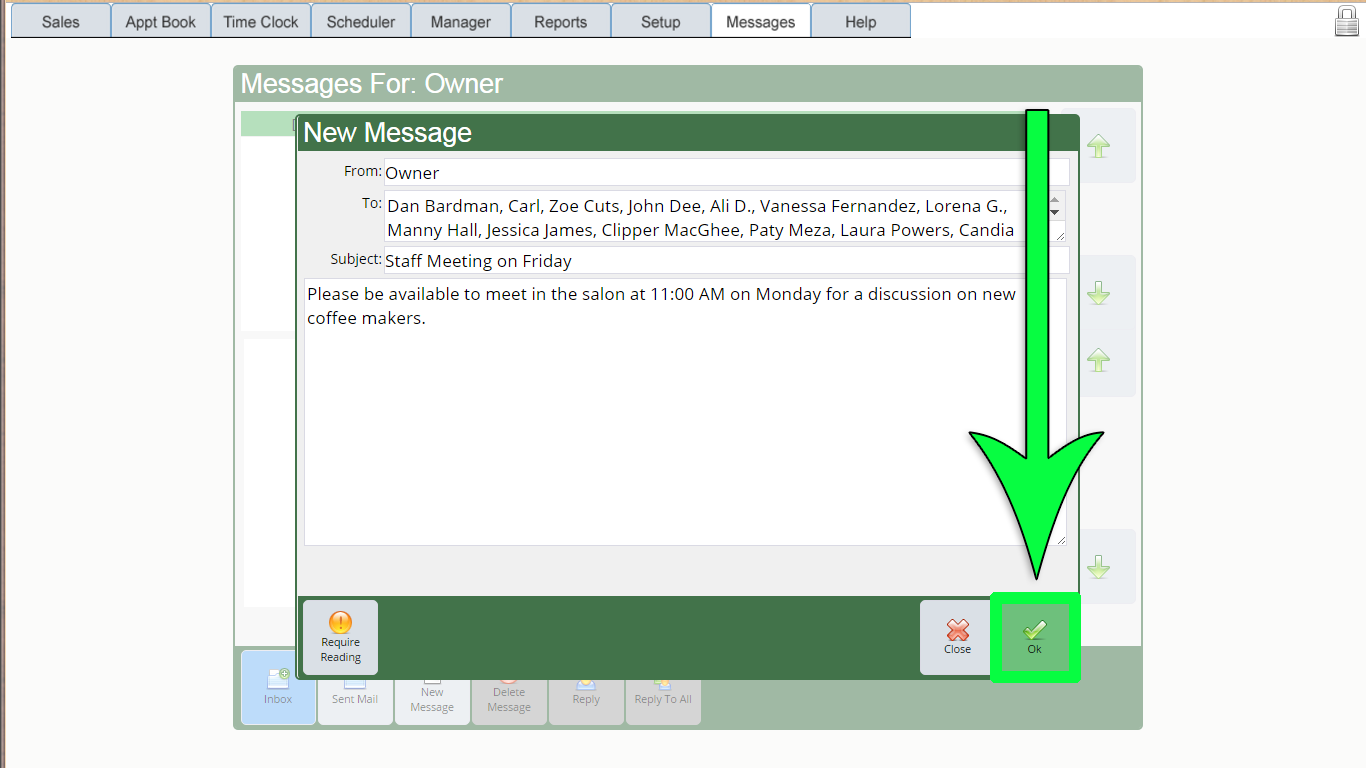 Video Tutorial: Sending New Messages
---
---