0 out of 5 stars
| | | |
| --- | --- | --- |
| 5 Stars | | 0% |
| 4 Stars | | 0% |
| 3 Stars | | 0% |
| 2 Stars | | 0% |
| 1 Stars | | 0% |
Location: Reports > Sales > Year vs.Year
Raw revenue numbers over an eight year span, and organizes them by month.
Use Cases by Role
Salon Owner: This report provides value to salon owners who are curious about their locations performance over the course of several years.
Salon Manager: Salon managers can reference this report to gauge revenue numbers during the course of their tenure.
Salon Employee: Stylists and other frontline salon staff can use this report to view historical revenue numbers for preceding years.
---
Data Filters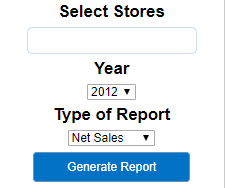 Select Stores: Clicking or tapping here will open the interface that allows the user to select the store(s) that will be be used for the report.
Year: This drop down menu is where the users choose the beginning year for the purposes of the report.
Type of Report: This drop down menu gives users the choice of viewing the revenue numbers in either net or gross values.
Generate Report: Clicking or tapping on this button will generate the report based on the other filter criteria.
---
Metrics Tracked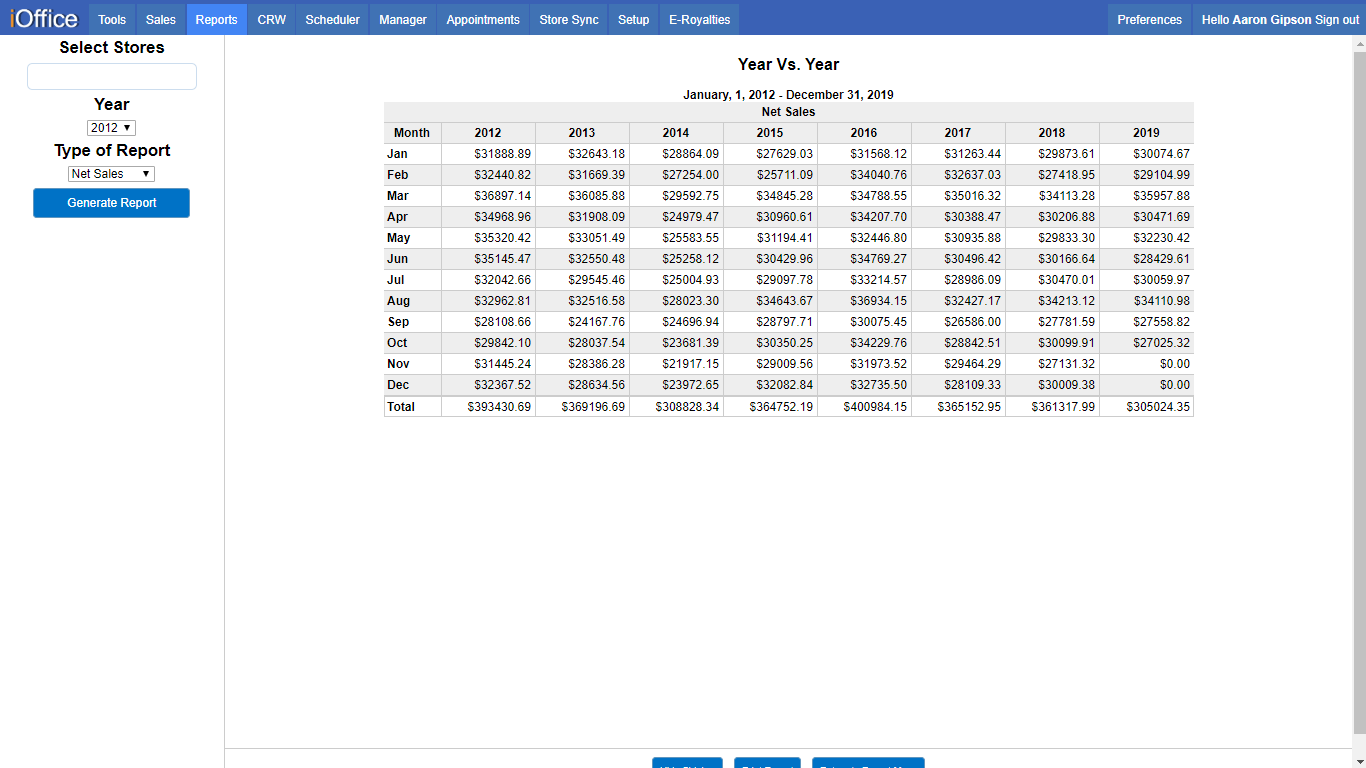 Month Column: This column shows each month from January to February, occupying a single row.
Year Columns: Each year in the report will give revenue numbers in dollar value for each month.
Total: All totals are tabulated in the bottom row of the report.
Was this article helpful?
0 out of 5 stars
| | | |
| --- | --- | --- |
| 5 Stars | | 0% |
| 4 Stars | | 0% |
| 3 Stars | | 0% |
| 2 Stars | | 0% |
| 1 Stars | | 0% |