0 out of 5 stars
| | | |
| --- | --- | --- |
| 5 Stars | | 0% |
| 4 Stars | | 0% |
| 3 Stars | | 0% |
| 2 Stars | | 0% |
| 1 Stars | | 0% |
Location: Reports > Audit >UpSys Sync Log
Quickly check the status of uploads at a salon for a given date range.
Upsys is the service that runs in the background of Supersalon to ensure that data is travelling from the POS to the iOffice and vice versa. If you have persistent errors, you should contact support.
Data Filters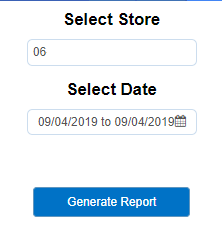 Select Stores: Select the store that will be be used for the report.
Select Date: Select the date or range of dates to run the report for.
Generate Report: Click here to generate the report.
---
Metrics Tracked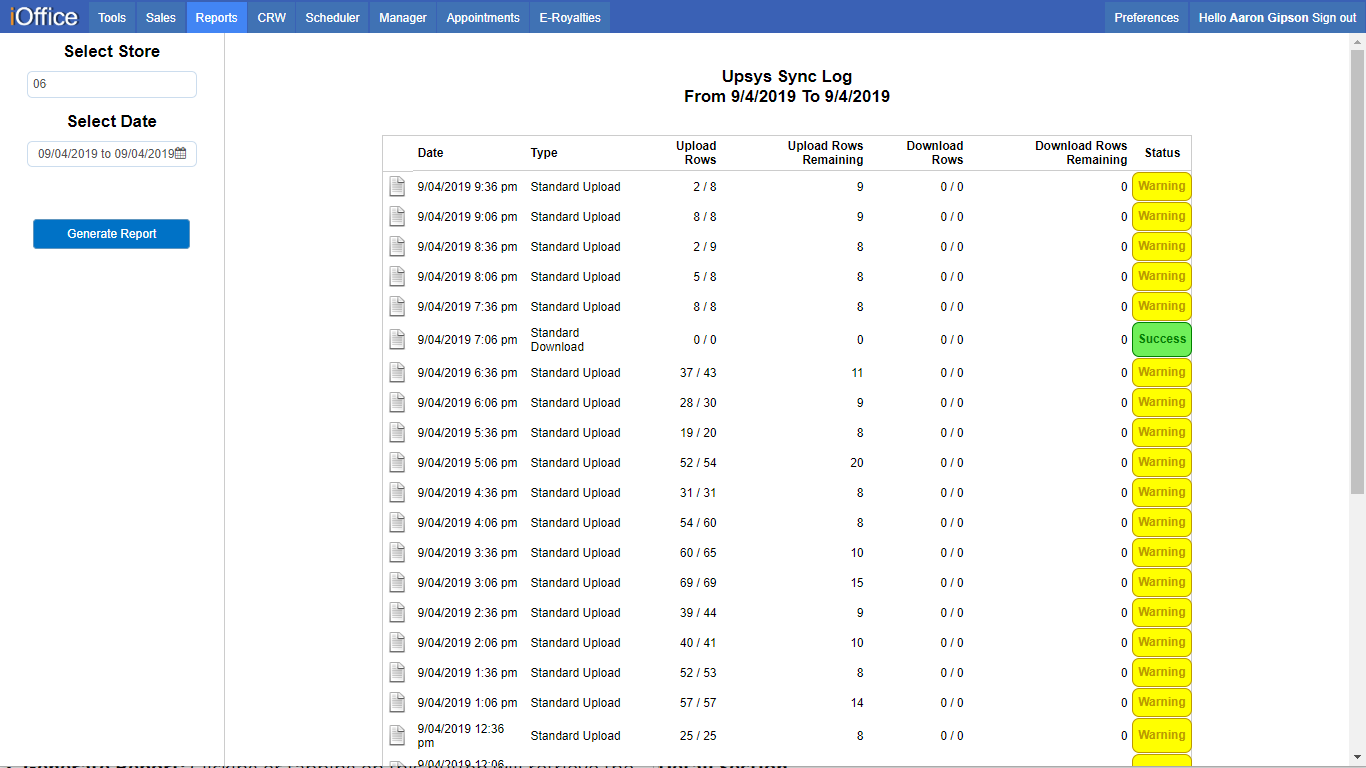 Date: The date and time of the upload.
Type: The type of upload performed, typically standard.
Upload Rows: The number of rows in the database that were uploaded.
Upload Rows Remaining: The number of database rows that will be uploaded next time.
Download Rows: The number of rows that were downloaded from iOffice to the SuperSalon point-of-sale.
Download Rows Remaining: The number of database rows that will download next time.
Status: A color-coded indicator showing success (green), failure (red), or a warning (yellow) for each upload. Warnings generally can be ignored. It simply means that not all of the data uploaded and it will upload it on the next scheduled attempt.
Was this article helpful?
0 out of 5 stars
| | | |
| --- | --- | --- |
| 5 Stars | | 0% |
| 4 Stars | | 0% |
| 3 Stars | | 0% |
| 2 Stars | | 0% |
| 1 Stars | | 0% |