Location: Reports > Payroll >Tips Detail
Complete rundown of all employee tips and organizes them by a payment method and total owed.
Use Cases by Role
Salon Owner: This report can be useful for salon owners who would like to see the tip performance of staff members at their locations.
Salon Manager: Managers can utilize this report to review any changes, or answer any questions about tips that are currently owed.
Salon Employee: Frontline salon staff such as stylists and receptionists can reference this report to see the total dollar value of tips that they can expect at the end of the shift.
---
Data Filters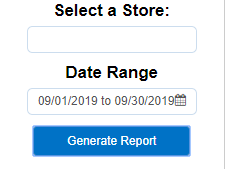 Select a Store: Clicking or tapping here will open the interface that allows the user to select the store(s) that will be be used for the report.
Date Range: Clicking or tapping into this field will generate a calendar interface for the user to select a single date, or a date range.
Generate Report: Clicking or tapping on this button will generate the report based on the other filter criteria.
---
Metrics Tracked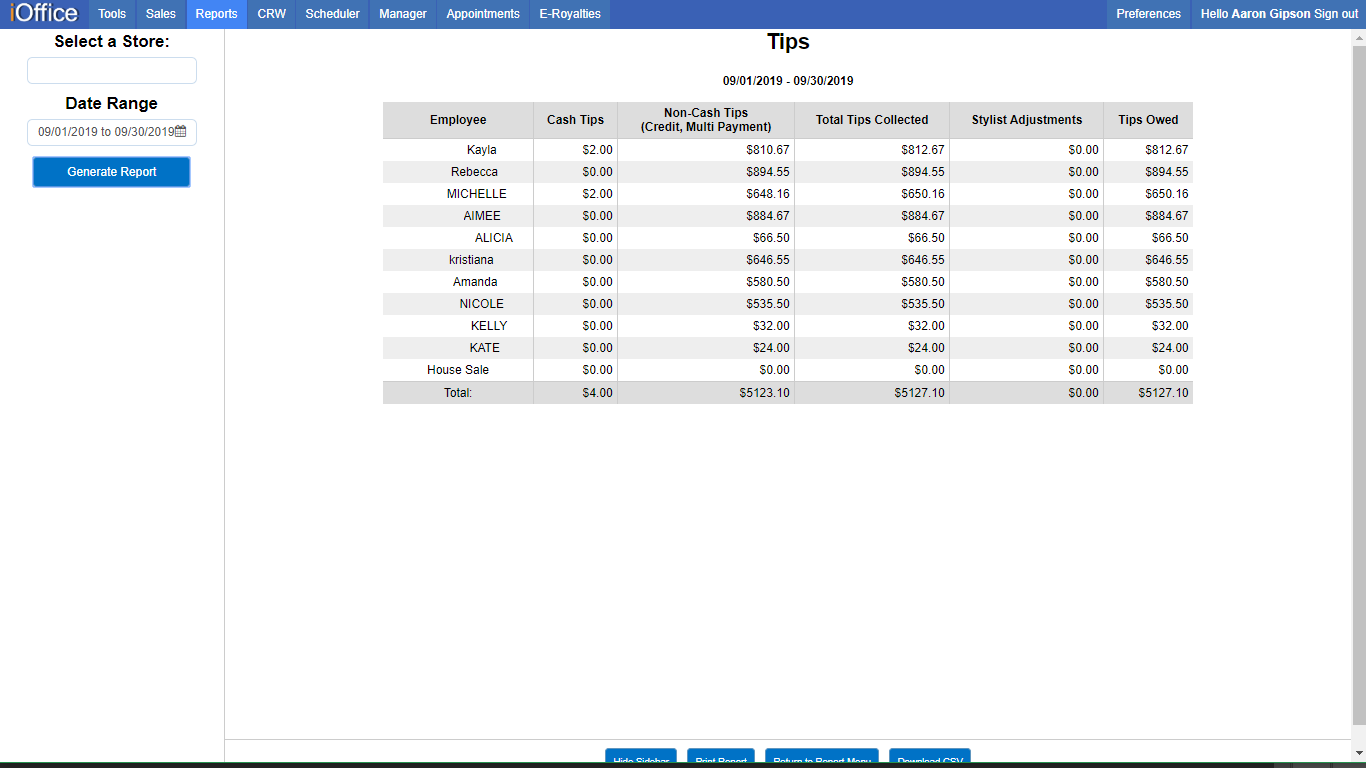 Employee: This column will list each salon staff member who was working during the given date range.
Cash Tips: The total dollar value of cash tips owed to the staff member.
Non-Cash Tips (Credit, Multi-Payment): This column displays the dollar value of all tips from other payment methods besides cash.
Total Tips Collected: The total dollar value of all tips collected by the staff member.
Stylist Adjustments: Any adjustments made to the dollar value of any tip will be shown in this column.
Tips Owed: The total dollar value of all tips, from all payment methods, currently owed to the employee.