SuperSalon Self Check-in Kiosk
Busy salons, or those with several staff members, can benefit greatly from the SuperSalon Self Check-in Kiosk. This feature gives the ability to extend the check in features of SuperSalon to another PC, or two mobile devices, such as tablets. With it, clients can either check themselves in for servicing, or another staff member such as a receptionist can do so for them.
Self Check-in Kiosk: At a Glance
Summary of Benefits:
Frees salon staff up from having to check clients in for servicing during busy times.
Adds a sense of modernity to a salon business through the use of current technology.
The interface for the check-in kiosk is simple and easy to learn.
Can be used on a wide range of mobile devices.
Requirements:
Broadband Internet connection (High-speed)
SuperSalon POS 5.6.x
A device to house the kiosk functionality
Resources Provided:
Installation of the feature to one or multiple devices.
Ongoing assistance with the feature from our Support department.
Devices to be used for the kiosk are available from our Sales department, if needed.
Cost and Setup:
---
Checking in for a Service with the SuperSalon Kiosk
Step One: Click or tap the "Checkin" button at the center of the Welcome Page interface.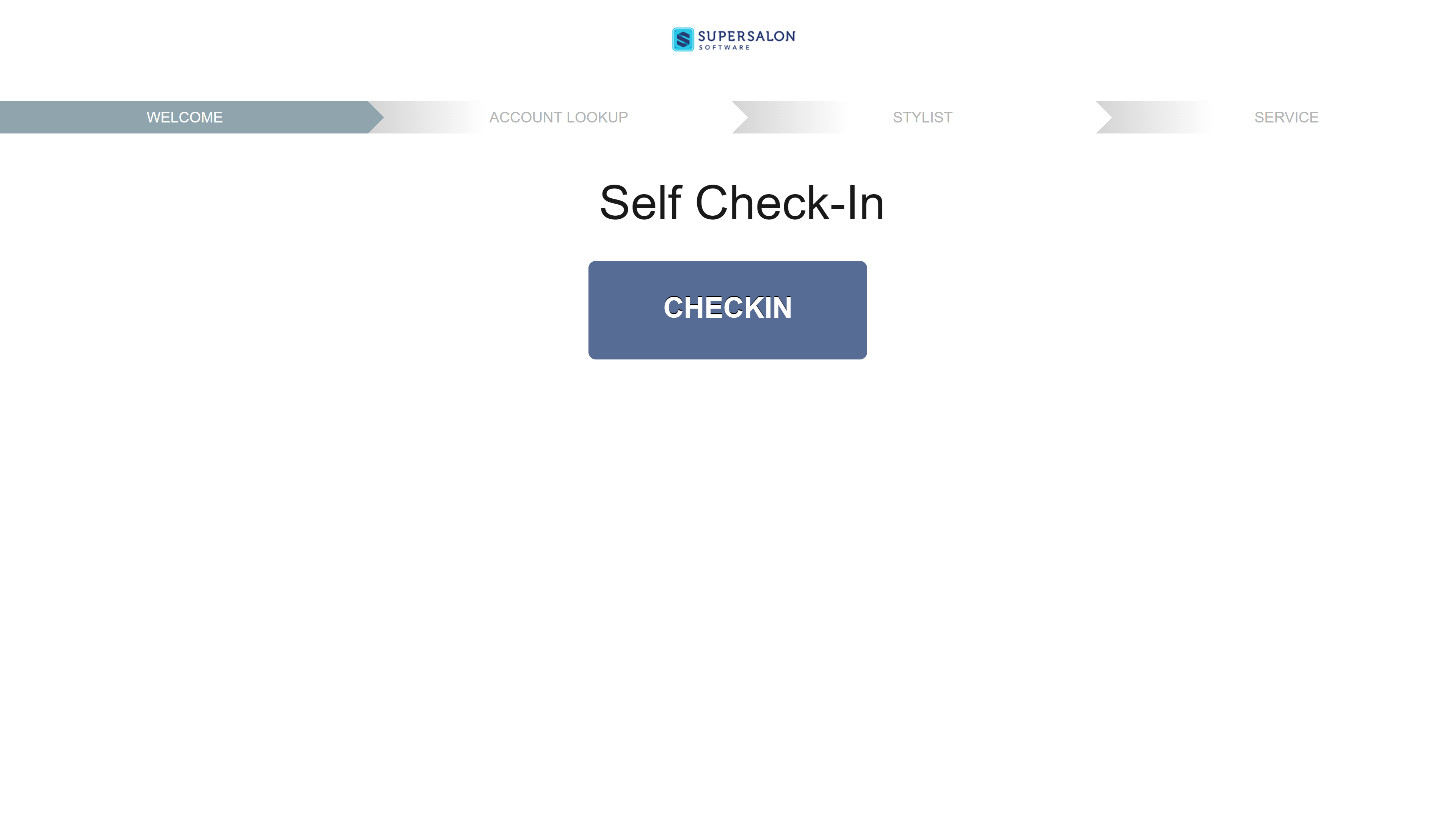 Step Two: Fill in the "First Name", "Last Name", "Phone", and "Email" text fields.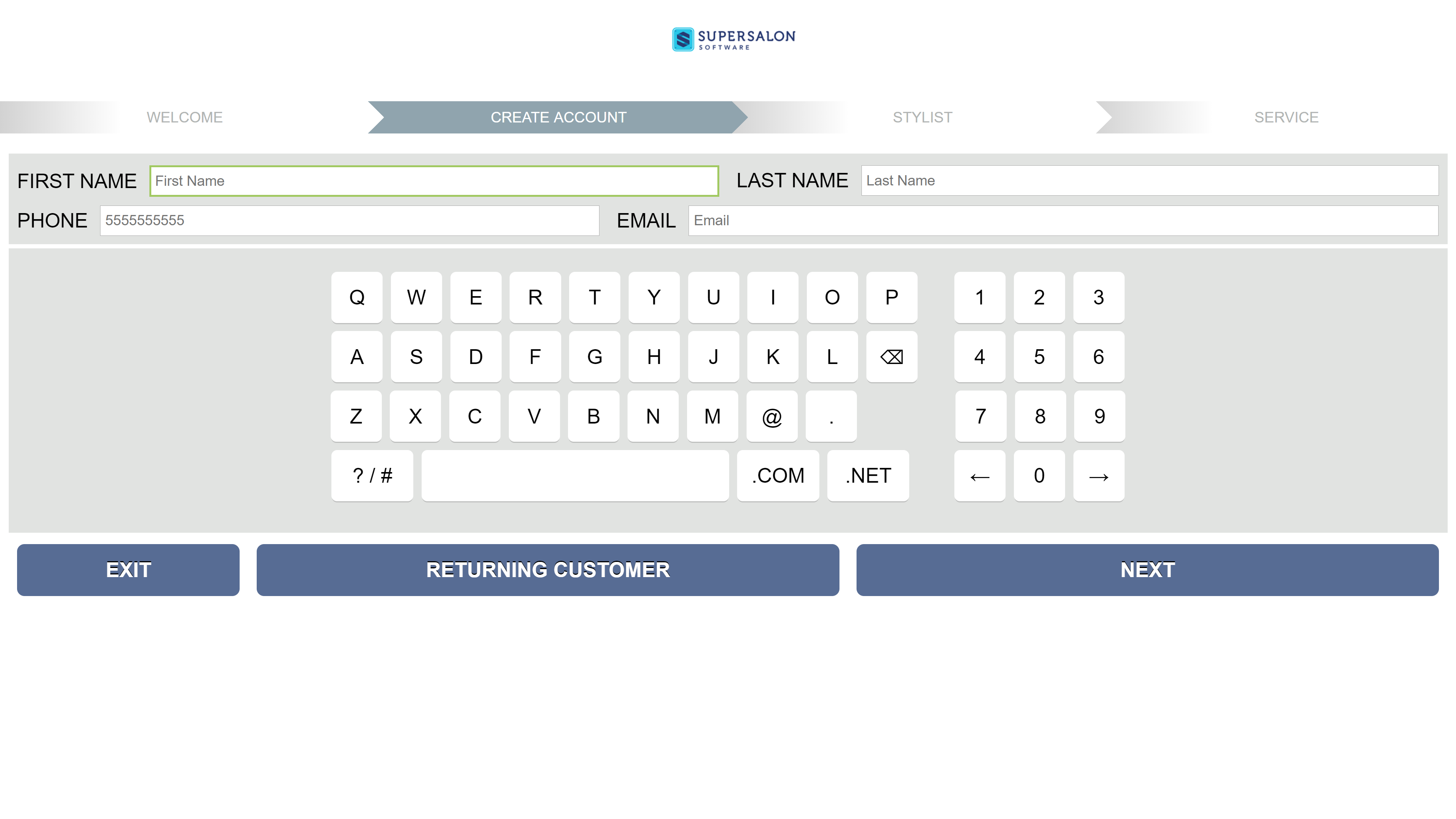 Step Three: If a returning customer, click or tap on the "Returning Customer" button, if checking in for a new client, click or tap on "Next".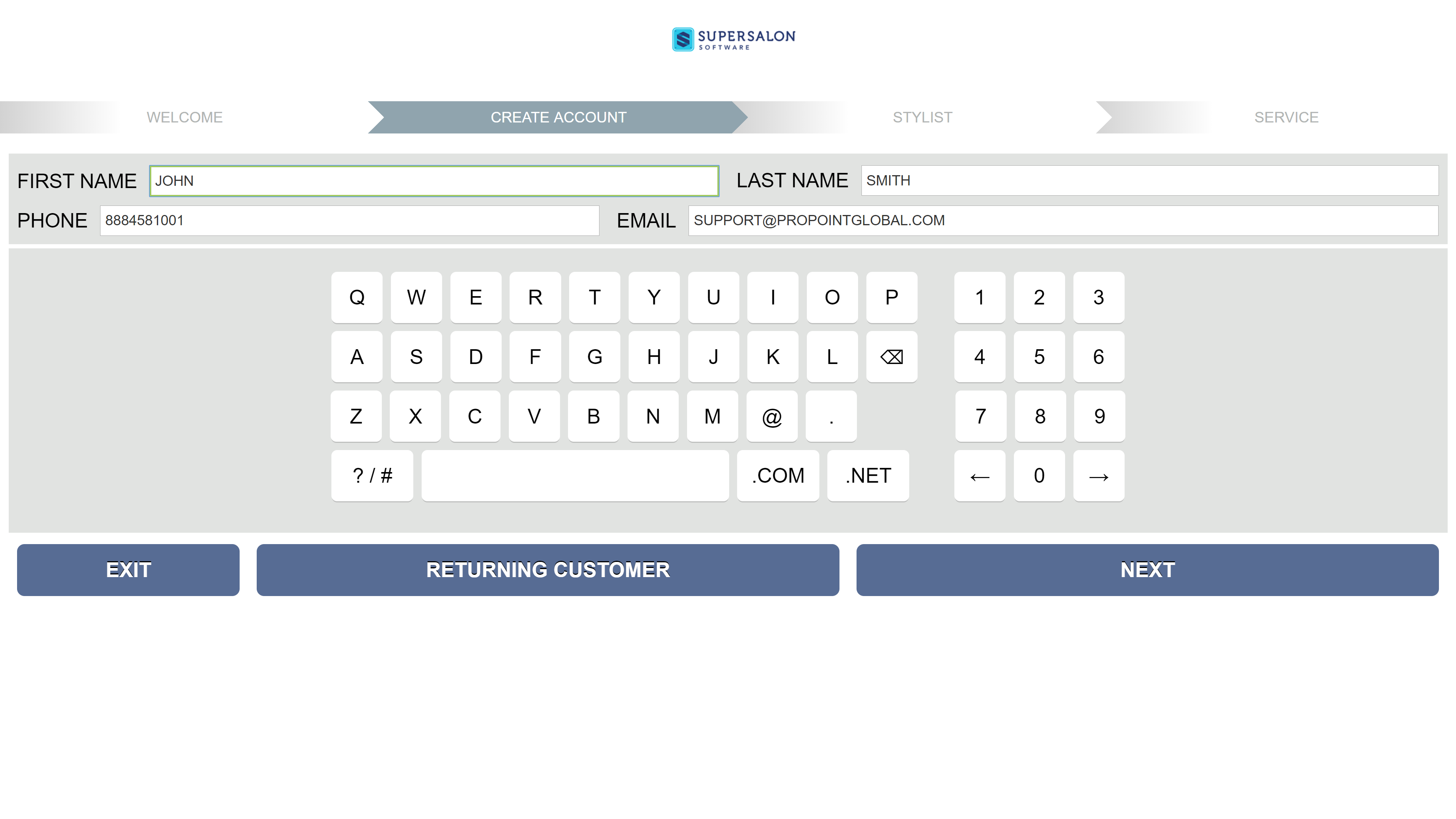 Step Four: Click or tap on a stylists name to select them, or click or tap on "Next Available".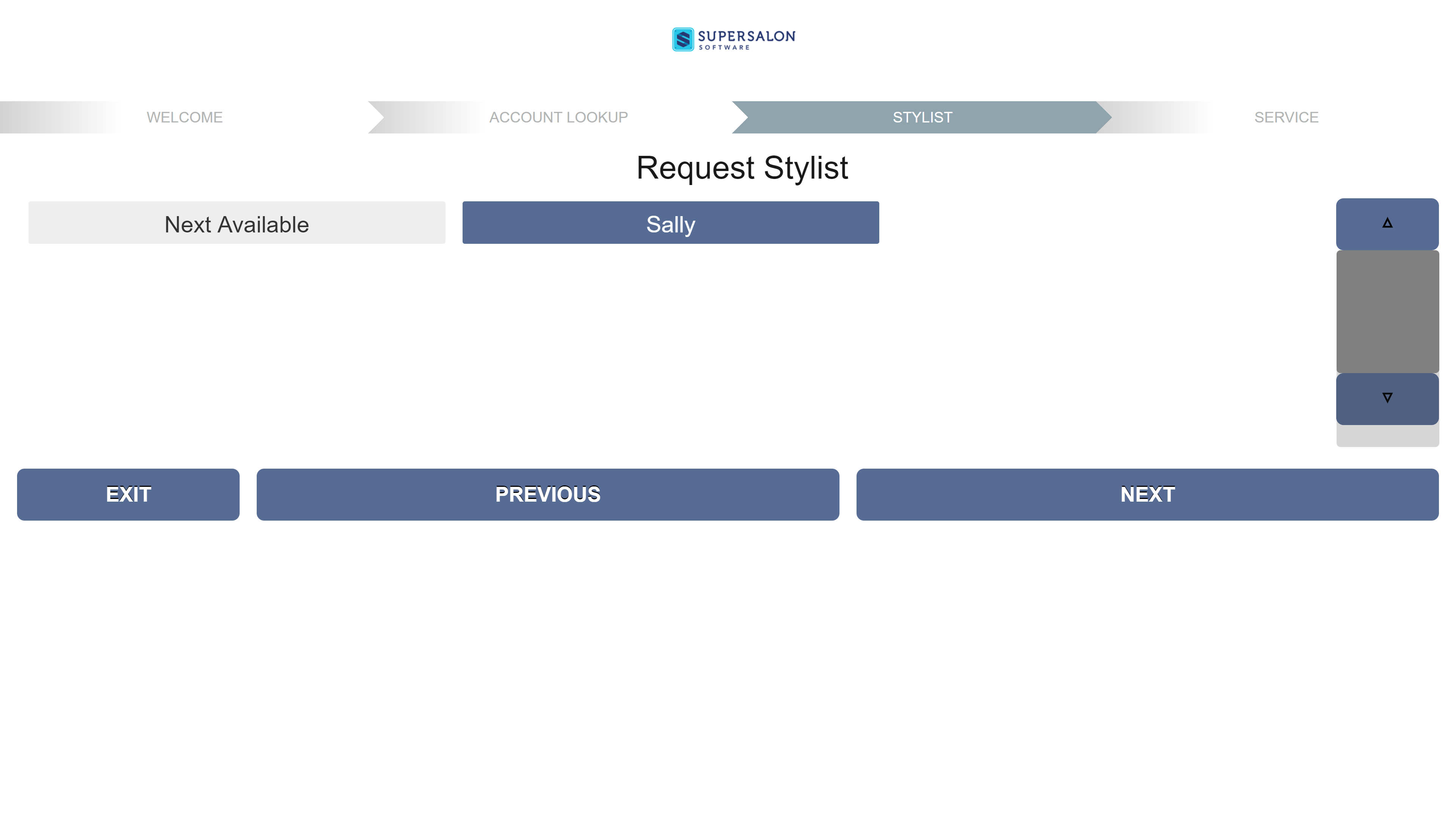 Step Five: Choose the service that is to be performed, then click or tap on the "Next" button.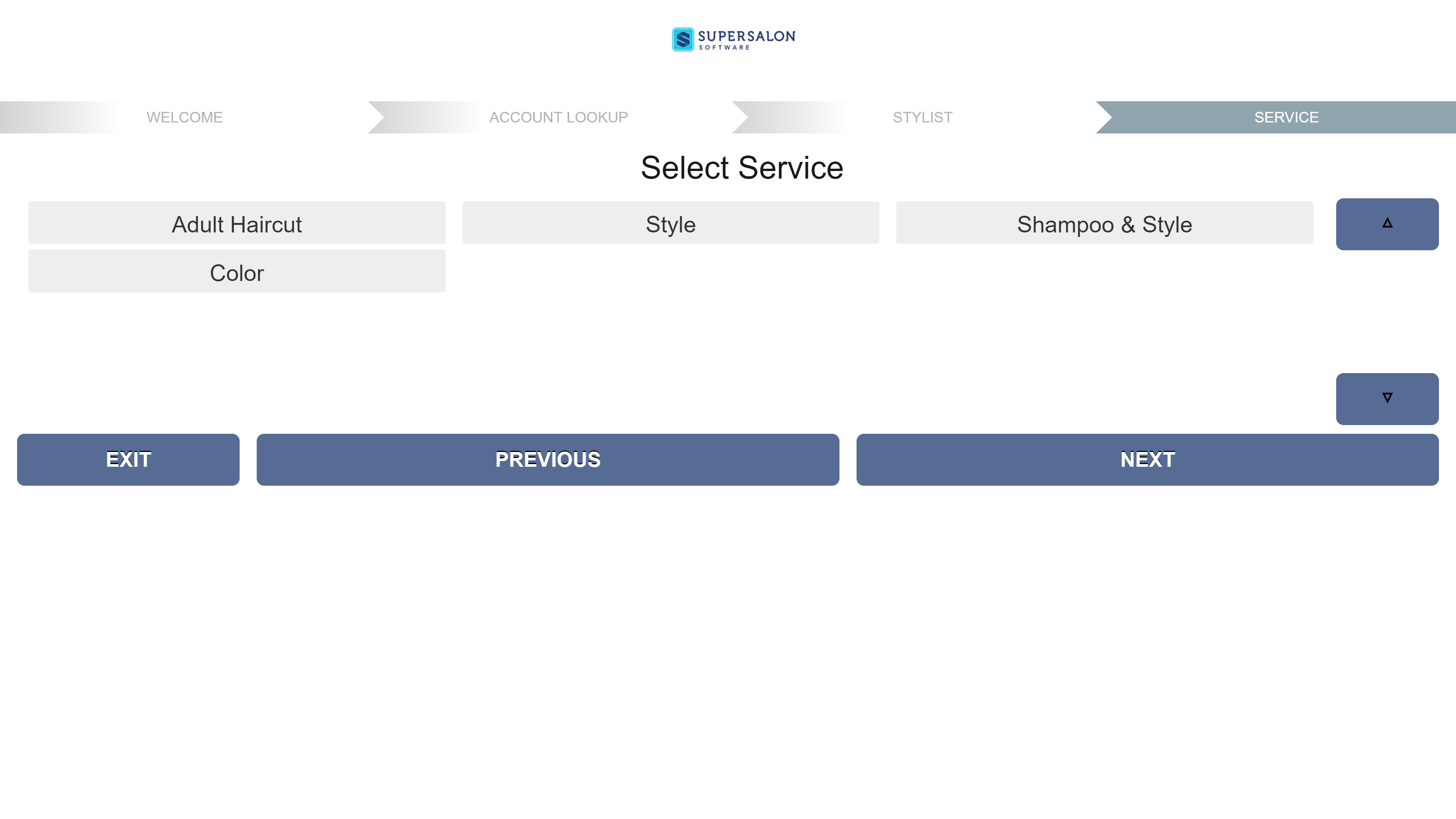 Step Six: Now click or tap on the "Done" button to finalize the process.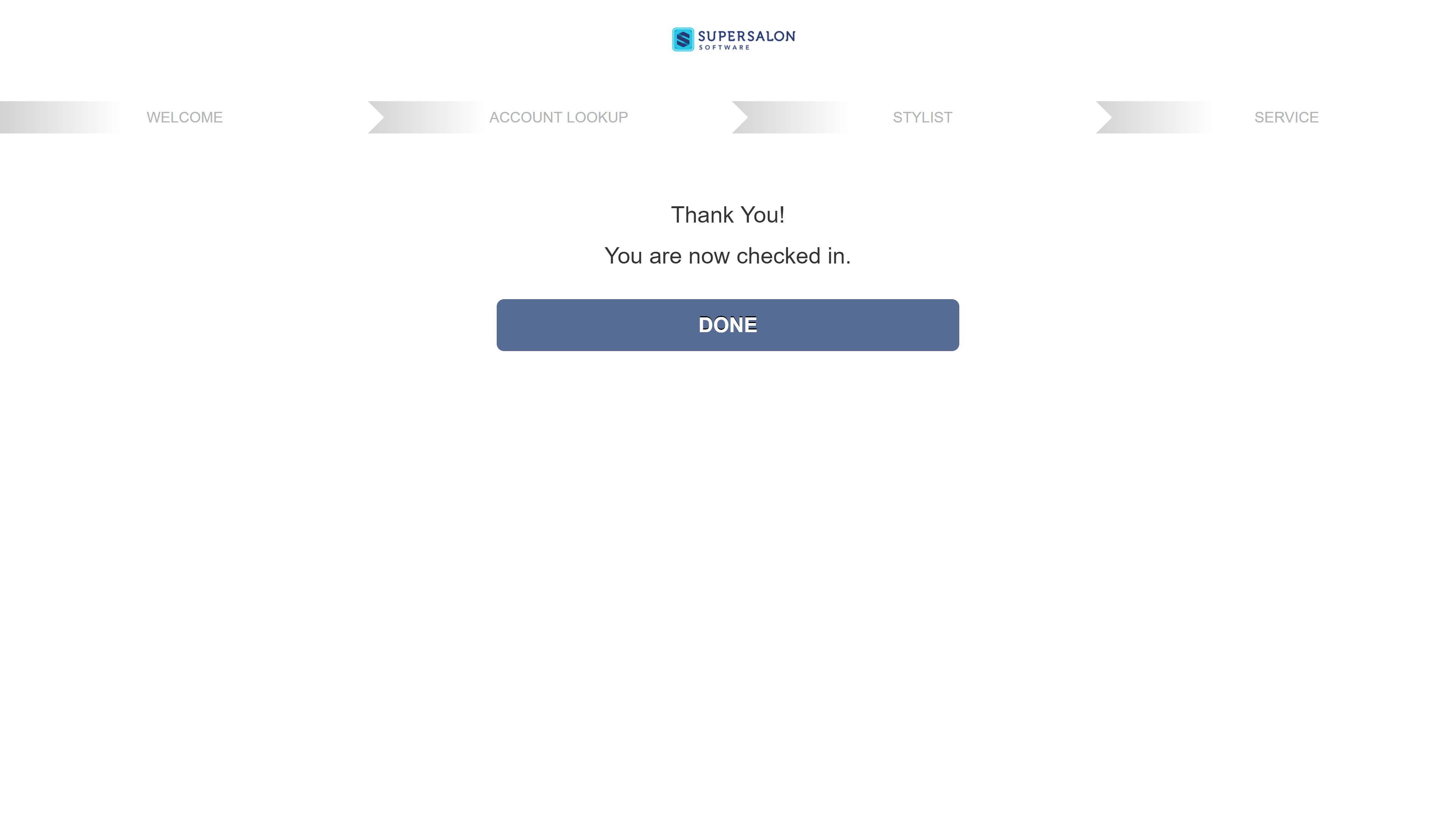 ---