Settings Comparison Report
0 out of 5 stars
| | | |
| --- | --- | --- |
| 5 Stars | | 0% |
| 4 Stars | | 0% |
| 3 Stars | | 0% |
| 2 Stars | | 0% |
| 1 Stars | | 0% |
Location: Reports > Multi-Store > Settings Comparison
Current state of all listed locations' software settings, and presents them in a side-by-side format for better comparison.
Use Cases by Role
Salon Owner: Salon owners can use this report to make sure that all of their locations are using the same software settings across the board.
Salon Manager: Salon managers can use this report to reference their own settings, and compare them to other stores in the account.
Salon Employee: Stylists and other frontline salon staff might not find much use with this report, but can use it as a way of learning the settings in the system.
---
Data Filters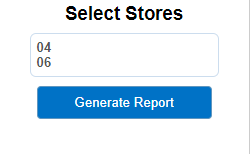 Select Stores: Clicking or tapping here will open the interface that allows the user to select the store(s) that will be be used for the report.
Generate Report: Clicking or tapping on this button will generate the report based on the other filter criteria.
---
Metrics Tracked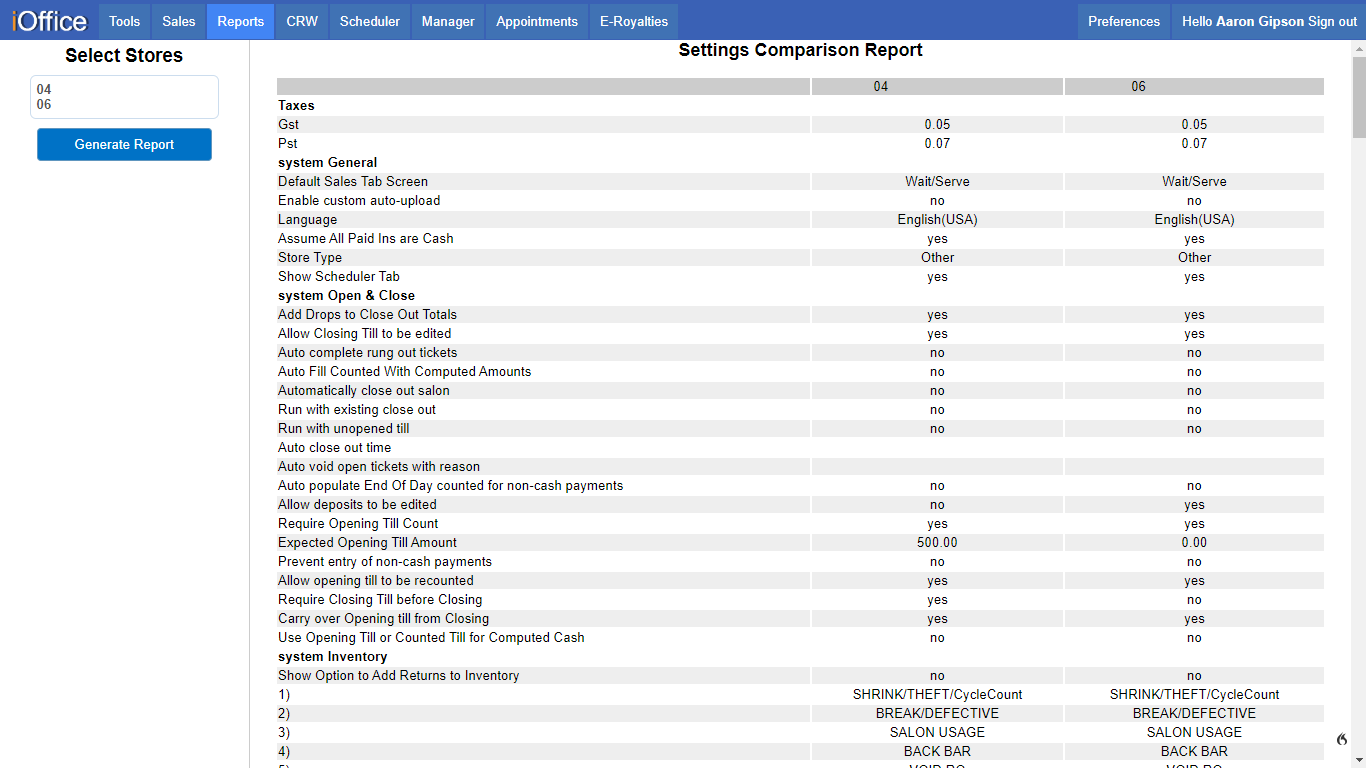 Software Setting: The unique setting in both SuperSalon and iOffice.
Store Columns: Each salon selected for the report will have its own column showing its current status in each software settings listed by row.
Was this article helpful?
0 out of 5 stars
| | | |
| --- | --- | --- |
| 5 Stars | | 0% |
| 4 Stars | | 0% |
| 3 Stars | | 0% |
| 2 Stars | | 0% |
| 1 Stars | | 0% |