0 out of 5 stars
| | | |
| --- | --- | --- |
| 5 Stars | | 0% |
| 4 Stars | | 0% |
| 3 Stars | | 0% |
| 2 Stars | | 0% |
| 1 Stars | | 0% |
Quickly make sweeping changes to individual settings and customization options in the local SuperSalon POS of any of salon on your account.
The Software Settings available in the upper drop-down menu are dependent on the software versions of the local SuperSalon POS.
Step One: From anywhere on iOffice, select the Store Sync tab in the overhead toolbar, and then select the Settings Change Utility sub-menu within.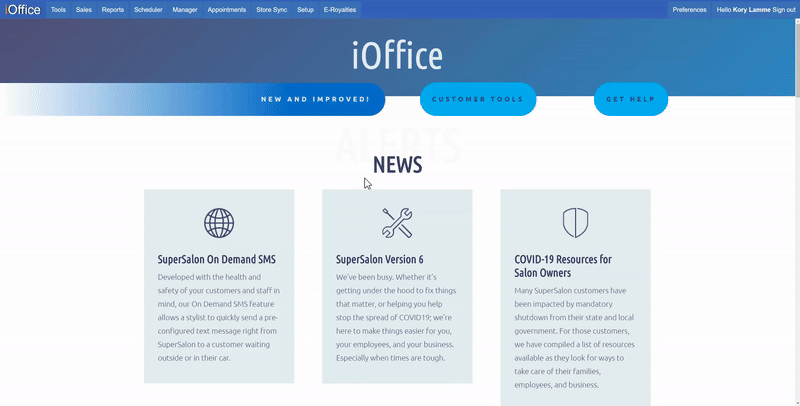 Step Two: Under the Setting drop down menu, select which setting you would like to change on one or more locations.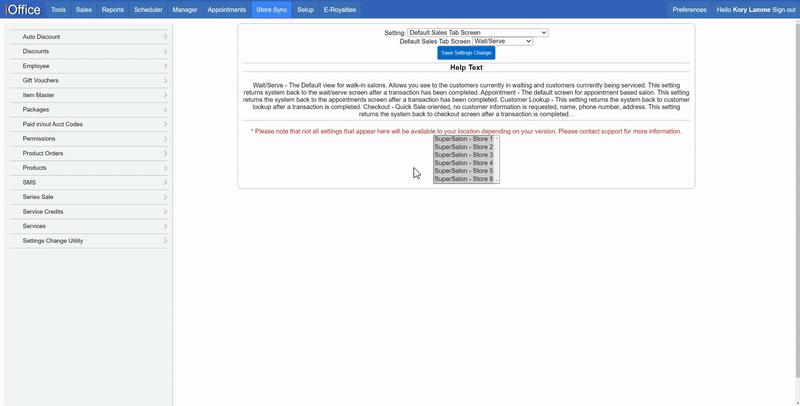 Step Three: Next, a number of options may be available based on what setting you are making a change to. Make any necessary adjustments here.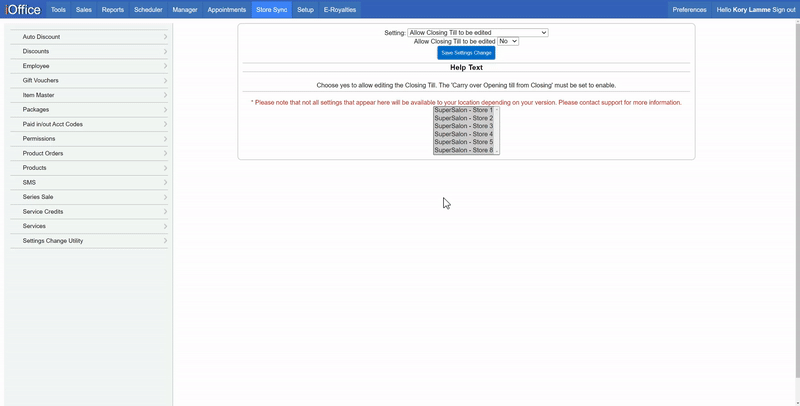 Step Four: Choose which stores you want to make the changes to.
Select more than one store by holding the ctrl key + left clicking each store.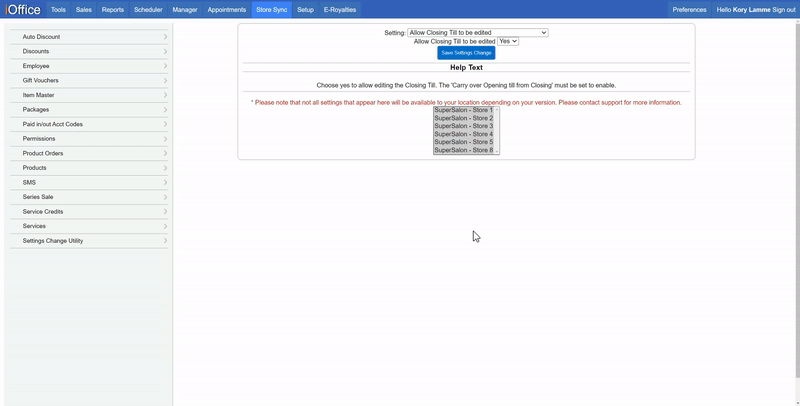 Step Five: Click the Save Settings Change button to commit the changes which will then be transmitted via the next standard upload from the local SuperSalon POS.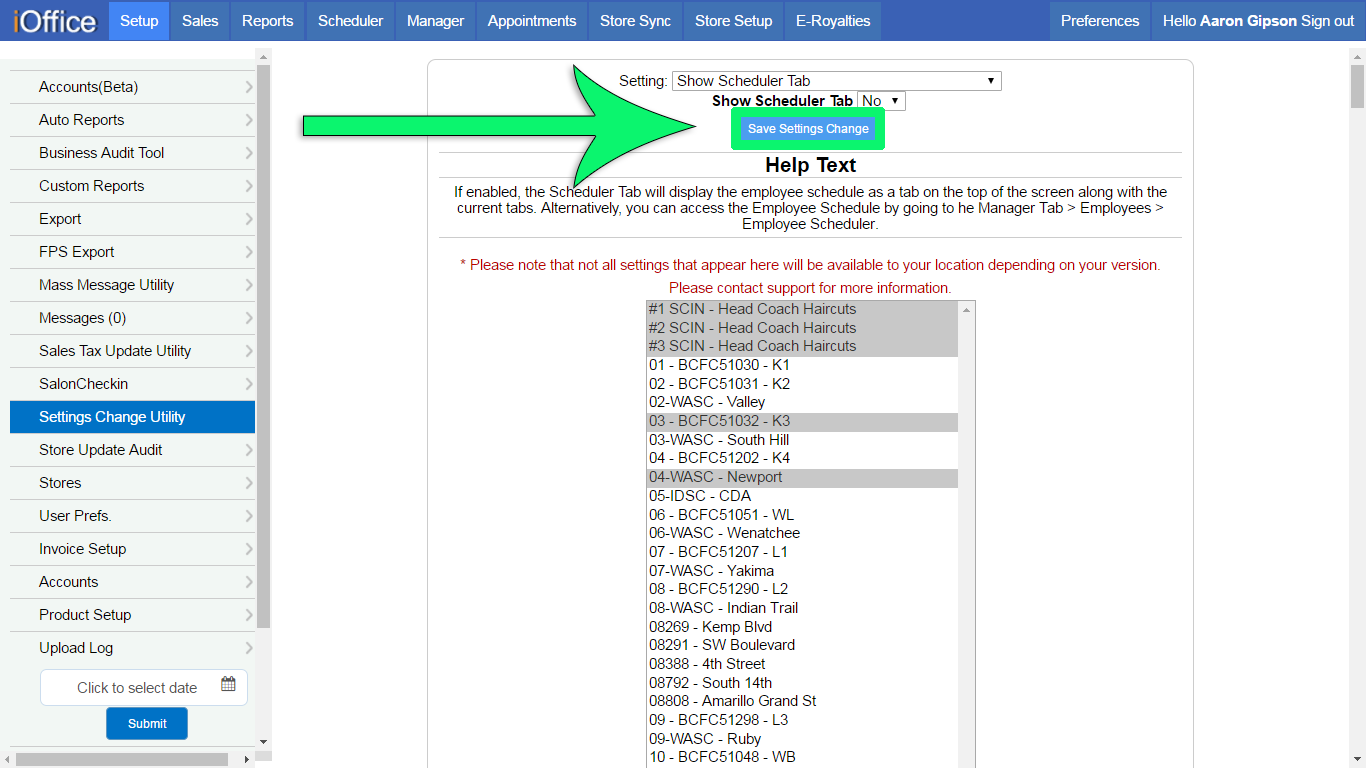 ---
Was this article helpful?
0 out of 5 stars
| | | |
| --- | --- | --- |
| 5 Stars | | 0% |
| 4 Stars | | 0% |
| 3 Stars | | 0% |
| 2 Stars | | 0% |
| 1 Stars | | 0% |