Location: Reports > Audit > Service Gap
Presents and tabulates all lost time incurred by employees, based on a defined time limit. The data within this report can assist in both loss prevention and staff coaching opportunities.
Data Filters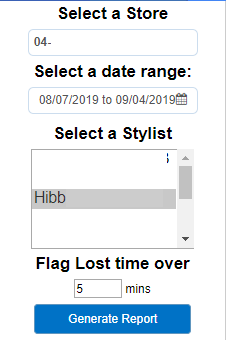 Select Stores: Select the store that will be be used for the report.
Select a date range: Select the date or range of dates to run the report for.
Select a Stylist: Individual staff members can be selected here.
Flag Lost Time Over: Entering a numeric value into this text field will flag all lost time over the given amount.
Generate Report: Click here to generate the report.
---
Metrics Tracked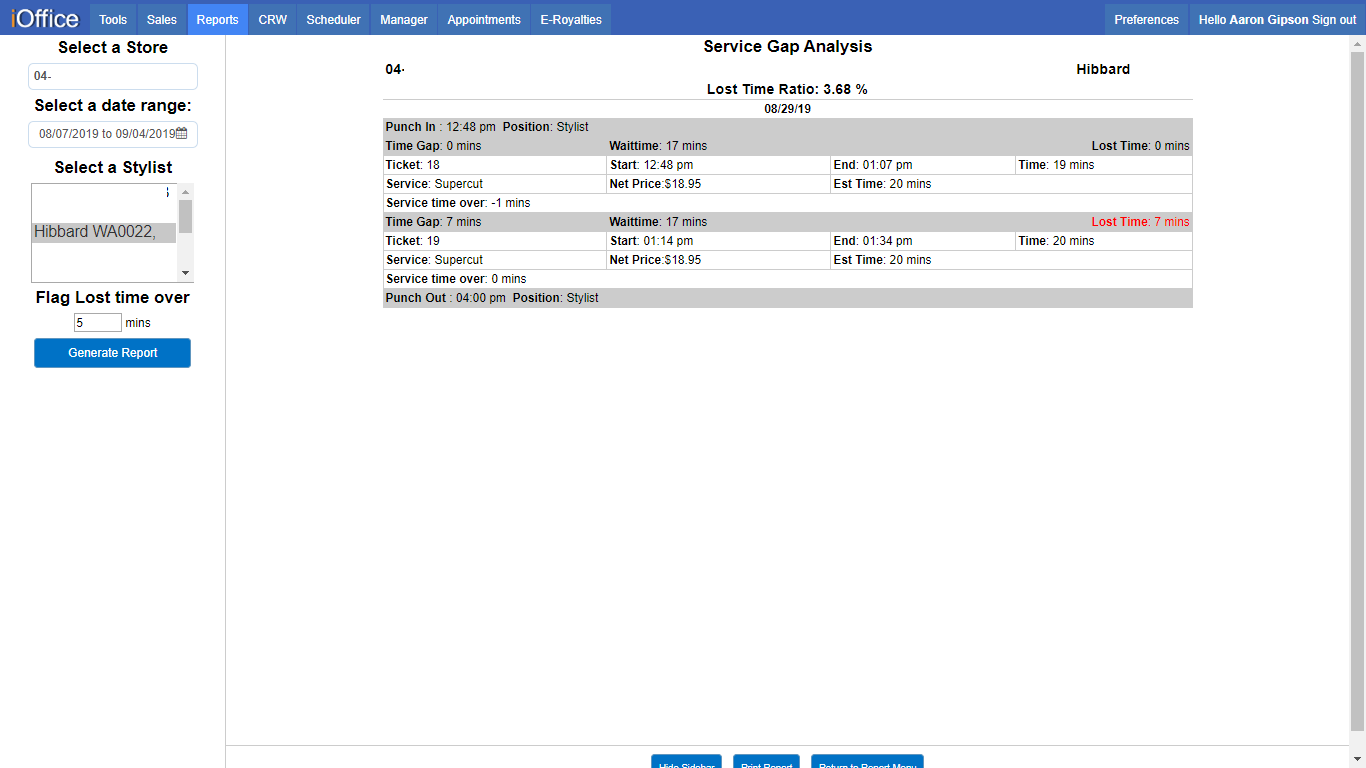 Lost Time Ratio: The percentage of time lost, compared to the staff member's total clocked in hours.
Punch In: The exact time the staff member clocked in for the day.
Time Gap: The amount of time between this ticket and the previous ticket the staff member completed
Wait Time: The total amount of time clients needed to wait to be served by the staff member.
Lost Time: The minutes lost on this ticket.
Ticket: The ticket number.
Start: The time the client was put into Servicing status
End: The time the client's ticket was completed.
Time: Total amount of time spent the ticket.
Service: The name of the service that was performed on ticket
Net Price: The Net total (after discounts) of the ticket
Service Time over: The amount of time over the staff member spent servicing the client. This is based on the time that is set under Manager > Services.
Punch Out: The exact time of day when the staff member clocked out for the day.
Position: The position they were clocked into.