The ability to research past transactions is of vital importance in any point of sale system. SuperSalon gives its users the ability to review all transactions that have ever been placed in the system, with advanced filtering capabilities to ensure accuracy and convenience. This topic will cover the Search Sales interface, and all of the features it holds.
Search Sales Breakdown
Upper Search Filters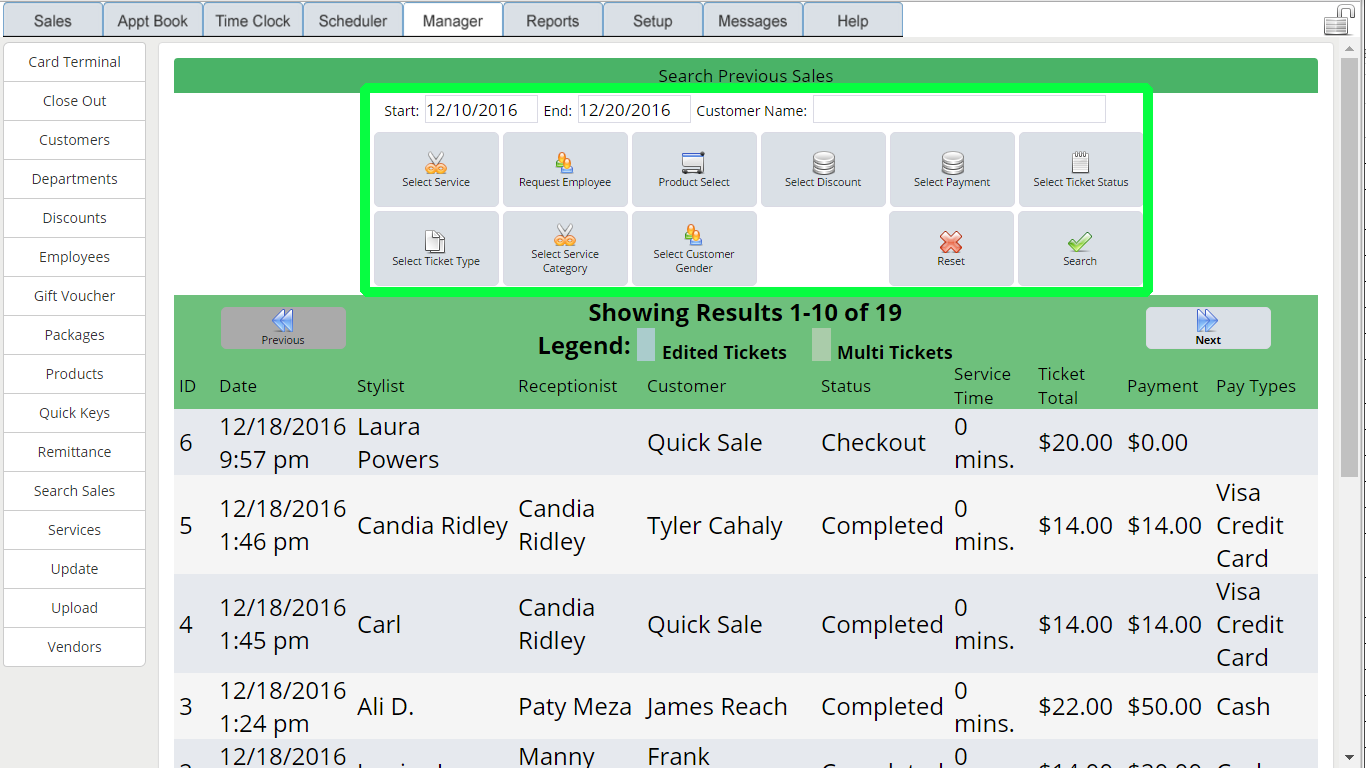 The upper portion of the Search Sales submenu contains all of the tools and filters needed to narrow down the search for a ticket. These can be broken down as follows:
Date Range Text Fields: Entering a "Start" and "End" date into these two fields will narrow the search down to those desired days.
Customer Name Text Field: All tickets for a specific client can be viewed by simply typing their name into this field, and using the "Search" button.
Select Service: Using this button will populate a menu that enables users to narrow down their search for tickets with a specific service attached.
Request Employee: For users who wish to view all tickets where a specific employee was requested can utilize this button.
Product Select: Searches for tickets with a specific retail Product attached are made easier with the use of this button.
Select Discount: Users can narrow their search down to tickets with a specific Discount attached by utilizing the selections found in this button.
Select Payment: All tickets that were settled using a specific payment method can be filtered and viewed by using this button.
Select Ticket Status: This button filters searches based on the current status of any ticket within the date range. This is a very good way to filter voided and edited tickets.
Select Ticket Type: Users are able to search for tickets via this button based on the six following types:

Product Only
Service Only
Has Product
Has Service
Has Product and Service
Multi-Ticket Only

Select Service Category: Tickets that carry a specific Service Category can be narrowed down when this button is used as a filter.
Select Customer Gender: This button allows users to narrow down there ticket search based on male, female, or unspecified clients.
Reset: This button will return all of the search filters to their default states.
Search: Clicking or tapping on this button will initiate the query that retrieves search results, based on the set filters.
The Ticket Roster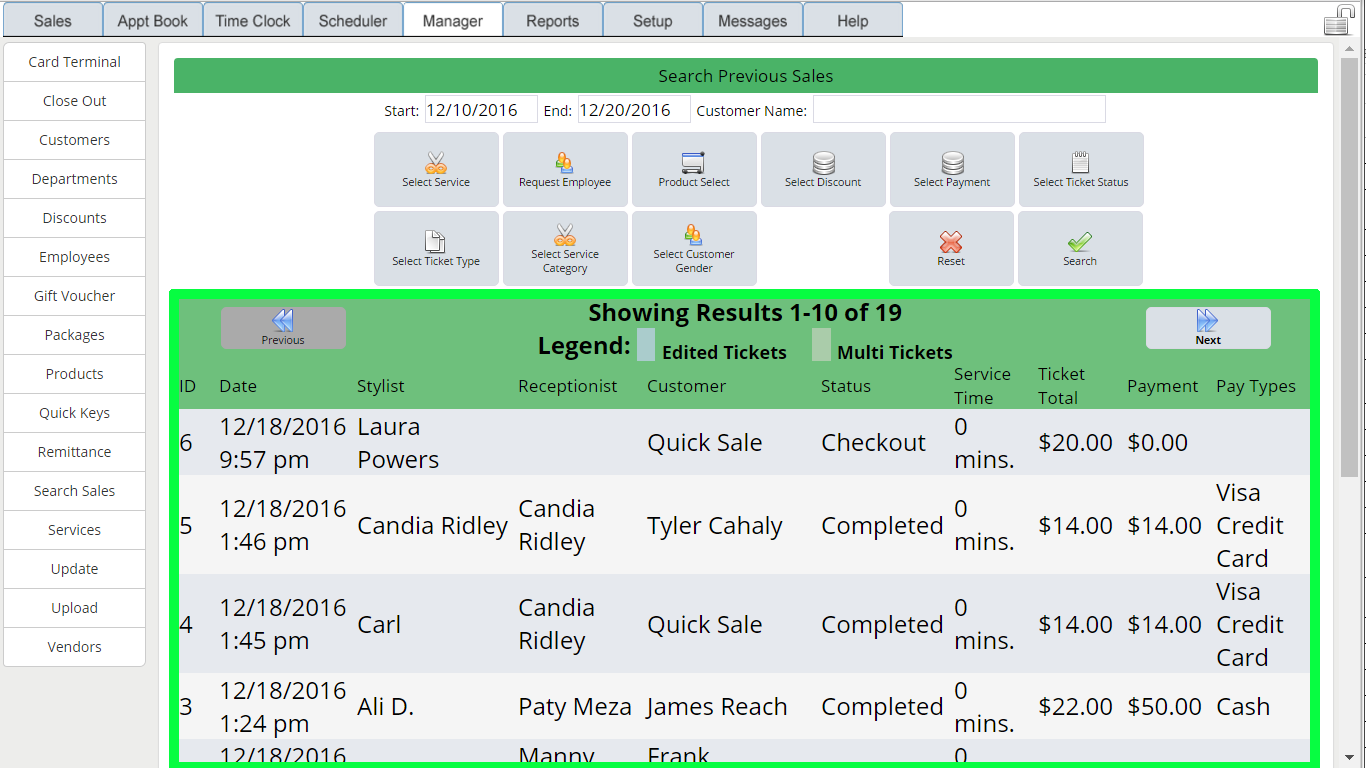 When users first enter the Search Sales submenu, the default view is always the current day's sales. This allows for easy editing, and is a useful way to gauge sales performance for the current day. Search results will populate in the same area, based on the filters established in the upper section.
Clicking or tapping on a tickets entry in the list will bring up its Ticket Information screen, allowing authorized users to make edits and adjustments as needed.