Location: Reports > Sales > Refunds
All refunded revenue is displayed in this report and broken down by both staff member and type.
Use Cases by Role
Salon Owner: Salon owners can reference this report whenever they have a question about the amount of revenue being refunded by the location.
Salon Manager: This report can be used by salon managers who wish to investigate the reasons a particular refund.
Salon Employee: Stylists and other salon staff can reference this report if they have questions about refunds they themselves processed.
---
Data Filters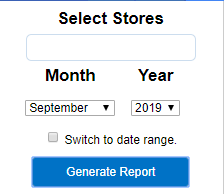 Select Stores: Clicking or tapping here will open the interface that allows the user to select the store(s) that will be be used for the report.
Month and Year: These two drop-down menus enable users to select the month and year for the purposes of the report.
Switch to date Range: Filling this box in with a check will replace the Month and Year drop downs with the traditional calendar interface for selecting a single day or date range.
Generate Report: Clicking or tapping on this button will generate the report based on the other filter criteria.
---
Metrics Tracked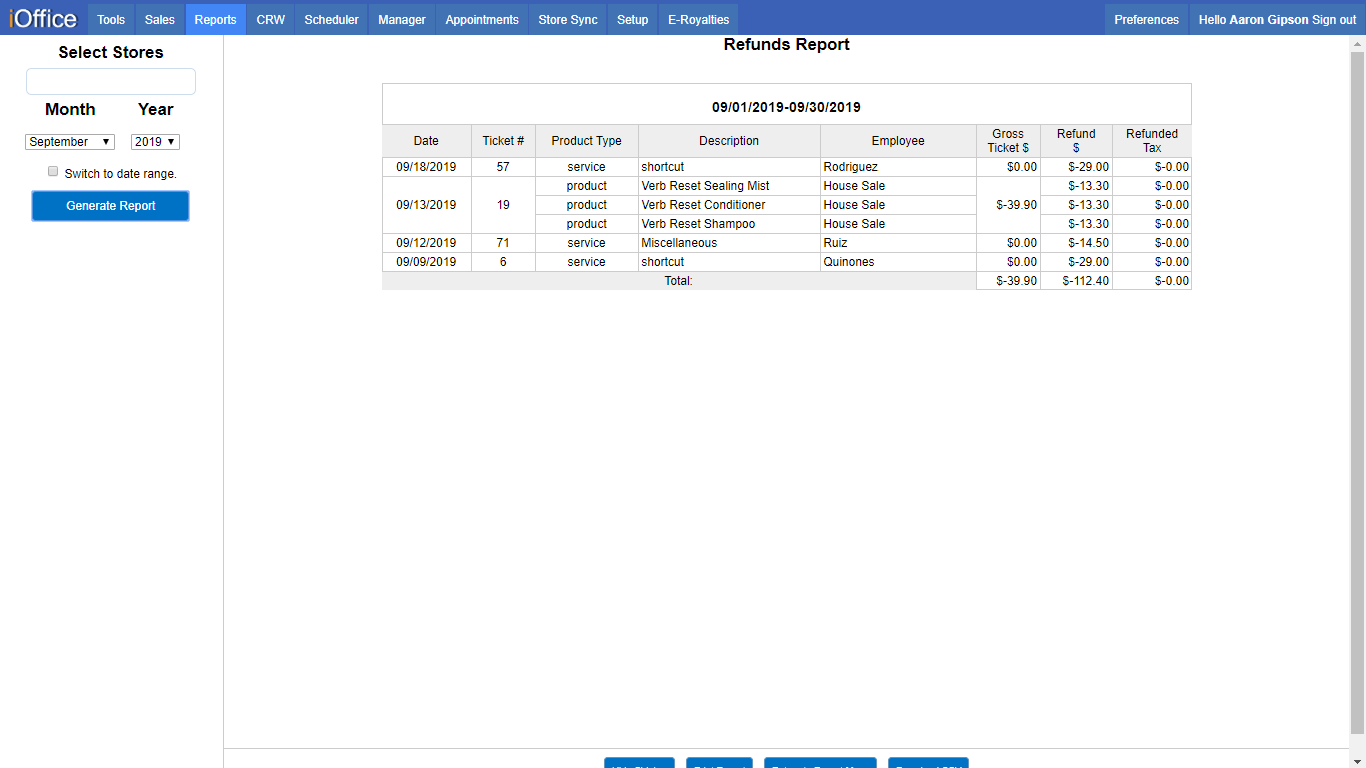 Date: The date when the refund was processed in SuperSalon.
Ticket #: The daily ticket number associated with the refunded item.
Product Type: This column will show whether the refund was for a product or a service.
Description: The description of the item being refunded, based on its entry in either the Services or Products submenu.
Employee: The salon staff member who processed the refund.
Gross Ticket $: The gross total of all refunded revenue, before tax or other adjustments.
Refund $: The total amount of all refunded revenue, broken down by individual item.
Refunded Tax: Any tax money that was refunded in addition to the gross will be shown here.
Total: The total values for the three previous bullet points will be shown in the bottom row of the report.