Product Sales Detail Report
Location: Reports > Products > Product Sales Detail
Product sales over a given date range, and breaks them down by several metrics including which employee got commission on a product sale, total discounts applied, and net revenue.
Use Cases by Role
Salon Owner: This report is great for salon owners who would like to see a simple breakdown of all product sales over a given time.
Salon Manager: Salon managers can reference this report for researching commissions and other facts associated with individual product sales.
Salon Employee: Stylists and other salon staff can use this report to see how their own retail product performance as been over a given timeframe.
---
Data Filters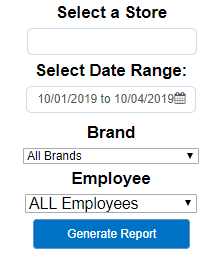 Select a Store: Clicking or tapping here will open the interface that allows the user to select the store(s) that will be be used for the report.
Select Date Range: Clicking or tapping into this field will generate a calendar interface for the user to select a single date, or a date range.
Brand: This drop down menu allows users to filter the report results by brand.
Employee: Users can filter the report results by specific staff member, using this drop down menu.
Generate Report: Clicking or tapping on this button will generate the report based on the other filter criteria.
---
Metrics Tracked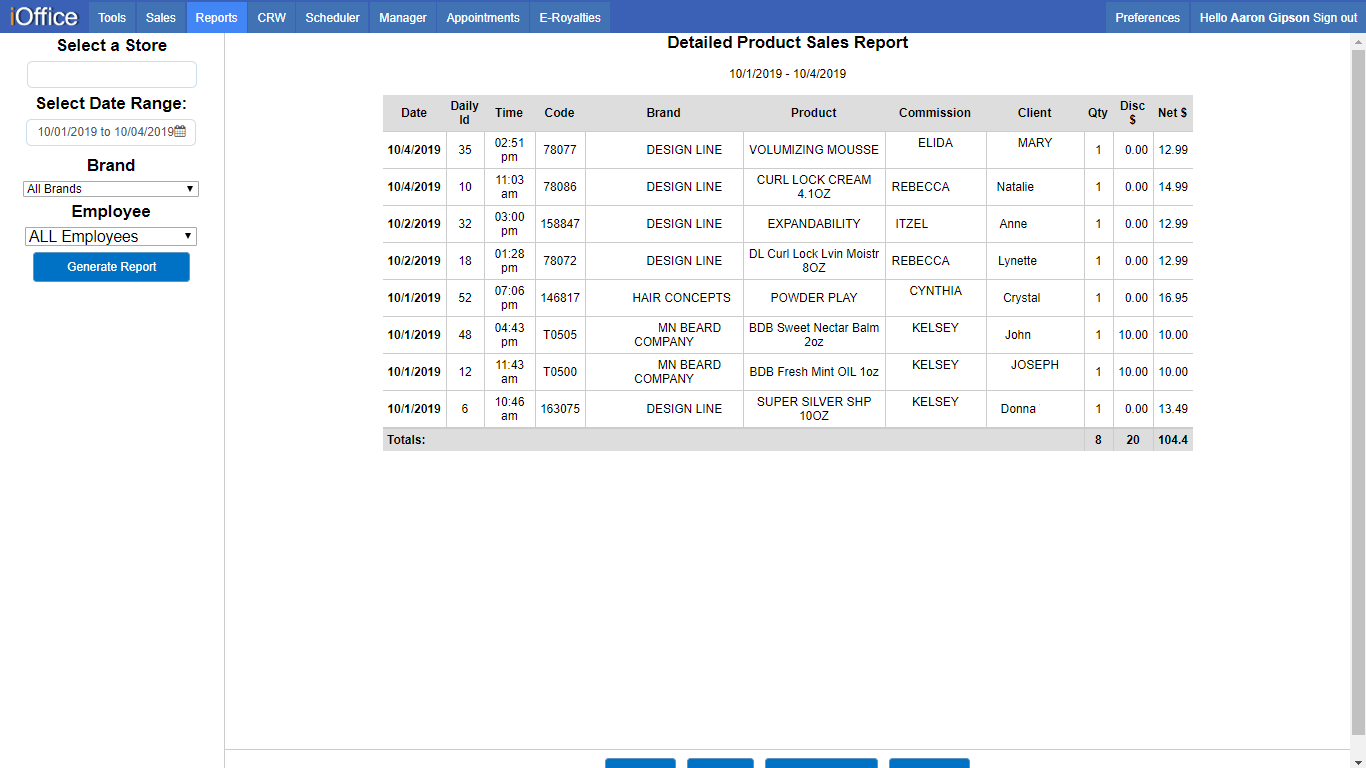 Date: The calendar date of the product sale.
Daily ID: The ticket number to which the sale is associated with.
Time: The timestamp of when final settlement of the ticket took place.
Code: The unique numeric code associated with the retail product item.
Brand: The product brand associated with the product that was sold.
Product: The name of the product that was sold, based on its Product Profile.
Commission: The staff member who receives commission for the product sale.
Client: The name of the customer who purchased the item.
Qty: The number of items that were sold on the ticket.
Disc $: Any discounted amount will appear in this column.
Net $: The net dollar value of all revenue gained by the product sale.
Totals: The last three columns in this report have totals associated on the bottom row.