SuperSalon's extensive support for peripheral devices includes the ability to configure a Pole display to generate unique messages to clients whenever certain cash register actions are taken.
Breakdown of Pole Display Submenu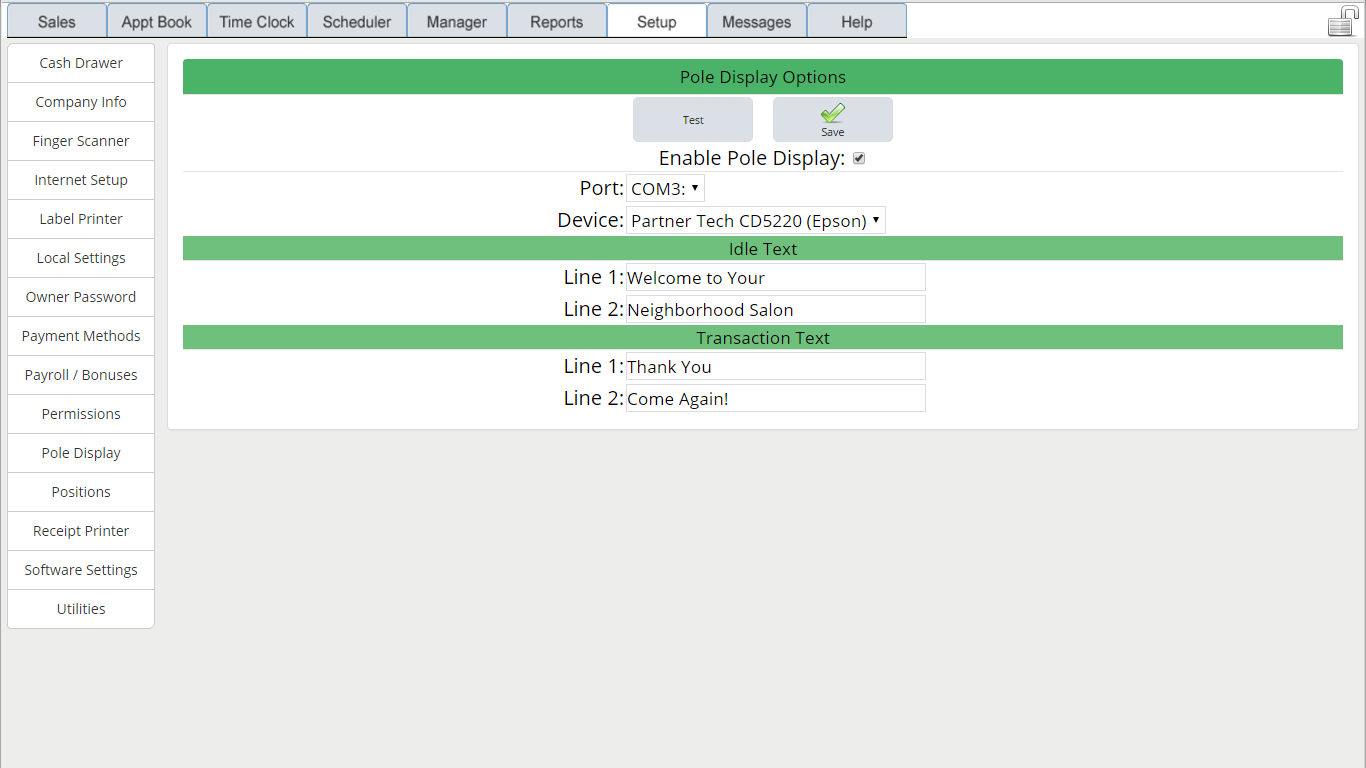 Test: This button will send a signal to the pole display to assess its ability to function properly.
Save: Using this button will save any changes that of been made to the Pole Display Options interface.
Enable Pole Display: This checkbox will determine whether or not the pole display is currently active in the POS or not. Leaving the checkbox empty will disable the function altogether.
Port: This drop-down menu allows users to select which communication port the pole display will connect through. COMs one through six, and the LPT printer Port are available for selection here.
Device: The specific pole display model is selected from this drop-down menu.
Idle Text: The two text fields located in this row of the submenu allow users to enter a text message that will be visible on the pole display during times of inactivity. An example of this could be "Welcome to our salon".
Transaction Text: these two text fields determine what is displayed on the pole device during times when a transaction is settled through the POS. An example of this could be "Thank you for your business".
Pole Display Setup Tips
To set up a pole display, users must first select the port that will be used. COM1 through COM6 or LPT1 are currently configured for SuperSalon.
If the pole display connects to the parallel port (standard printer port) selecting LPT1 will be the only option. Making sure the computer is turned off before connecting and disconnecting peripherals is also an important step to make when setting up the pole display for the first time.