0 out of 5 stars
| | | |
| --- | --- | --- |
| 5 Stars | | 0% |
| 4 Stars | | 0% |
| 3 Stars | | 0% |
| 2 Stars | | 0% |
| 1 Stars | | 0% |
Location: Reports > Audit > Paid In
This report tracks Paid-Ins that were done at the salon. Tracking these movements properly in the software will help make sure that your closeouts at the end of each day calculate accurately.
A Paid-in is when money is being added to the till and it is not affiliated with any sales. A scenario where a Paid-In would be used would be taking money from a safe to add to the till when cash levels get low due to a high volume of credit sales vs tips received by staff.
Data Filters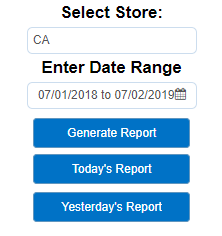 Select Stores: Select the store that will be be used for the report.
Select Date: Select the date or range of dates to run the report for.
Generate Report: Click here to generate the report.
Today's Report: Click here to generate the report for the current day.
Yesterday's Report: Click here to generate the report for yesterday.
---
Metrics Tracked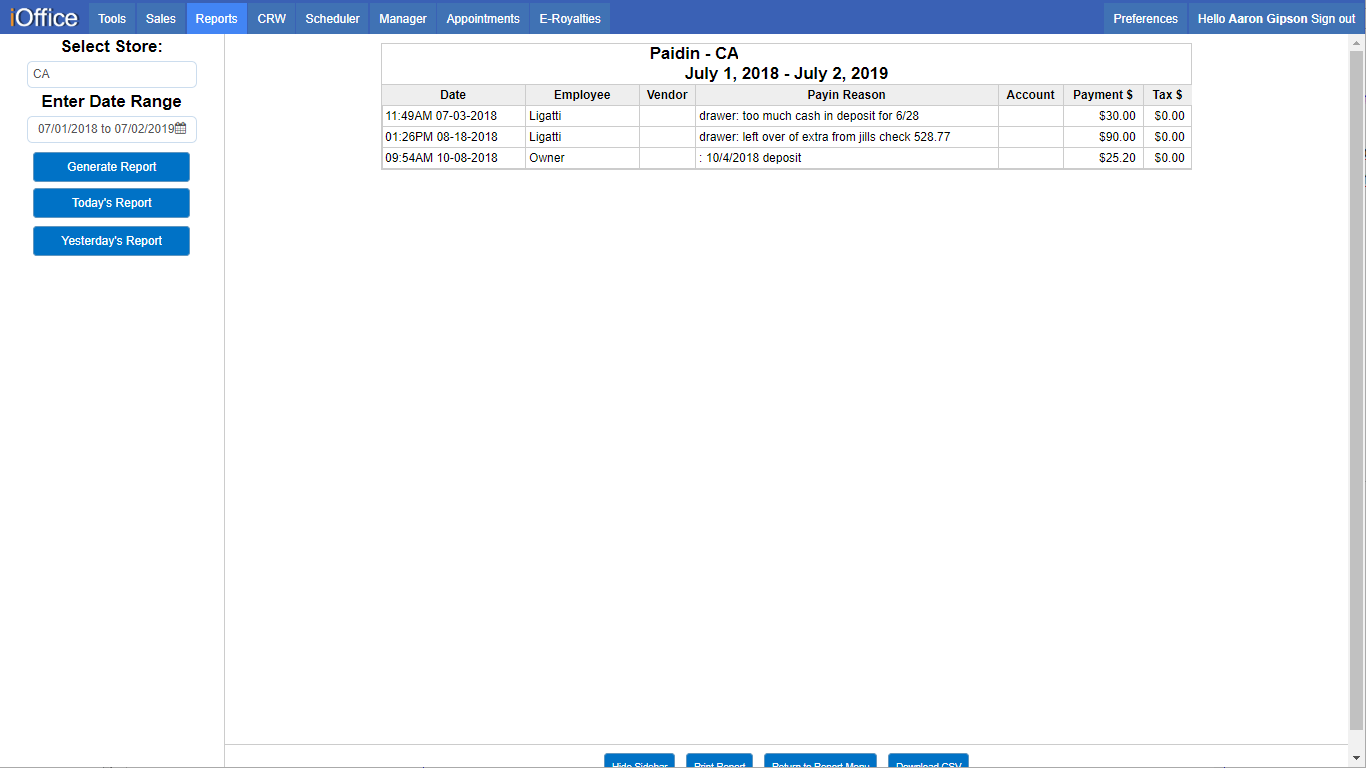 Date: The date and time of the Paid-in.
Employee: The name of the employee who processed the Paid-In
Vendor: The name of the vendor related to the Paid-In when applicable.
Pay In Reason: The reason the employee filled out for the Paid-In
Payment: The dollar amount of the Paid-In.
Tax: Tax amount when applicable.
Was this article helpful?
0 out of 5 stars
| | | |
| --- | --- | --- |
| 5 Stars | | 0% |
| 4 Stars | | 0% |
| 3 Stars | | 0% |
| 2 Stars | | 0% |
| 1 Stars | | 0% |