Location: Reports > Sales > Monthly Gross
Displays neatly categorized sales information for a single month.
Use Cases by Role
Salon Owner: This report is a very quick and easy reference for salon owners to gauge gross sales performance for a given month.
Salon Manager: Salon managers can reference this report to get an idea for how past months have performed compared to current ones.
Salon Employee: Stylists and other frontline salon staff might not see much value in this report other than referencing the closeout information, and the brand performance of different product sales.
---
Data Filters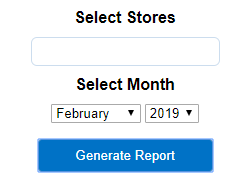 Select Stores: Clicking or tapping here will open the interface that allows the user to select the store(s) that will be be used for the report.
Select Month: The two drop-down menus located here enable users to select the month and year of the report sampling.
Generate Report: Clicking or tapping on this button will generate the report based on the other filter criteria.
---
Metrics Tracked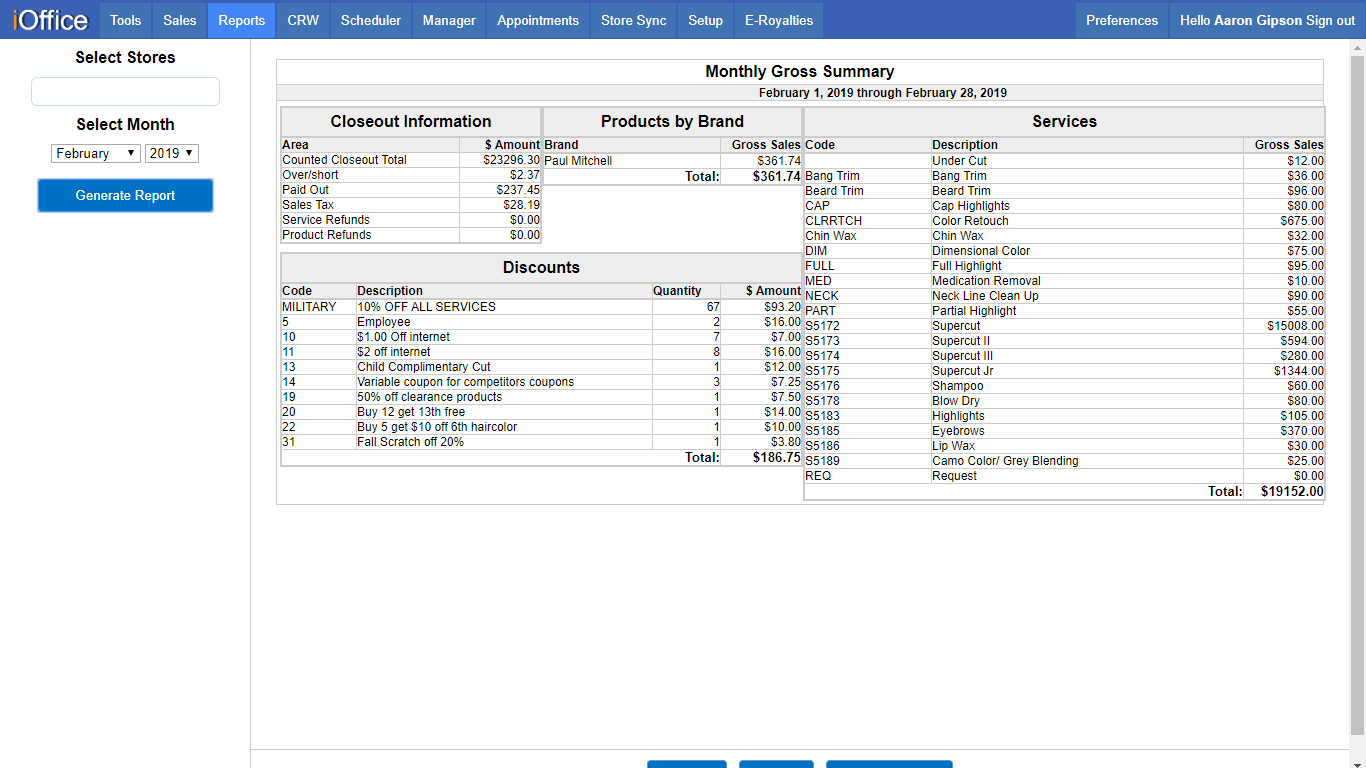 Closeout Information
The total dollar amount of the following six close out statistics are displayed in this section of the report:
Counted Close out Total
Over/Short
Paid Out
Sales Tax
Service Refunds
Product Refunds
Products by Brand
Retail product sales are displayed and organized by Brand in this section, with gross dollar amounts and totals are available on the right side.
Services
The code, description, and gross revenue total for each service rendered for the month is displayed in this section of the report. Totals are also included on the far right bottom.
Discounts
All discounts that were used during the month our displayed in this section of the report and organized by code, description, quantity, and gross dollar amount. Totals are also included in this section on the bottom right.