0 out of 5 stars
| | | |
| --- | --- | --- |
| 5 Stars | | 0% |
| 4 Stars | | 0% |
| 3 Stars | | 0% |
| 2 Stars | | 0% |
| 1 Stars | | 0% |
Having an easy way for students to pay for their studies is one of the many features of the "School" submenu of the Manager tab. This article will go over the step-by-step instructions involved in making a tuition payment.
Making a Tuition Payment
Step 1: From anywhere in SuperSalon, select the "Manager" tab, and then the "School" submenu on the left.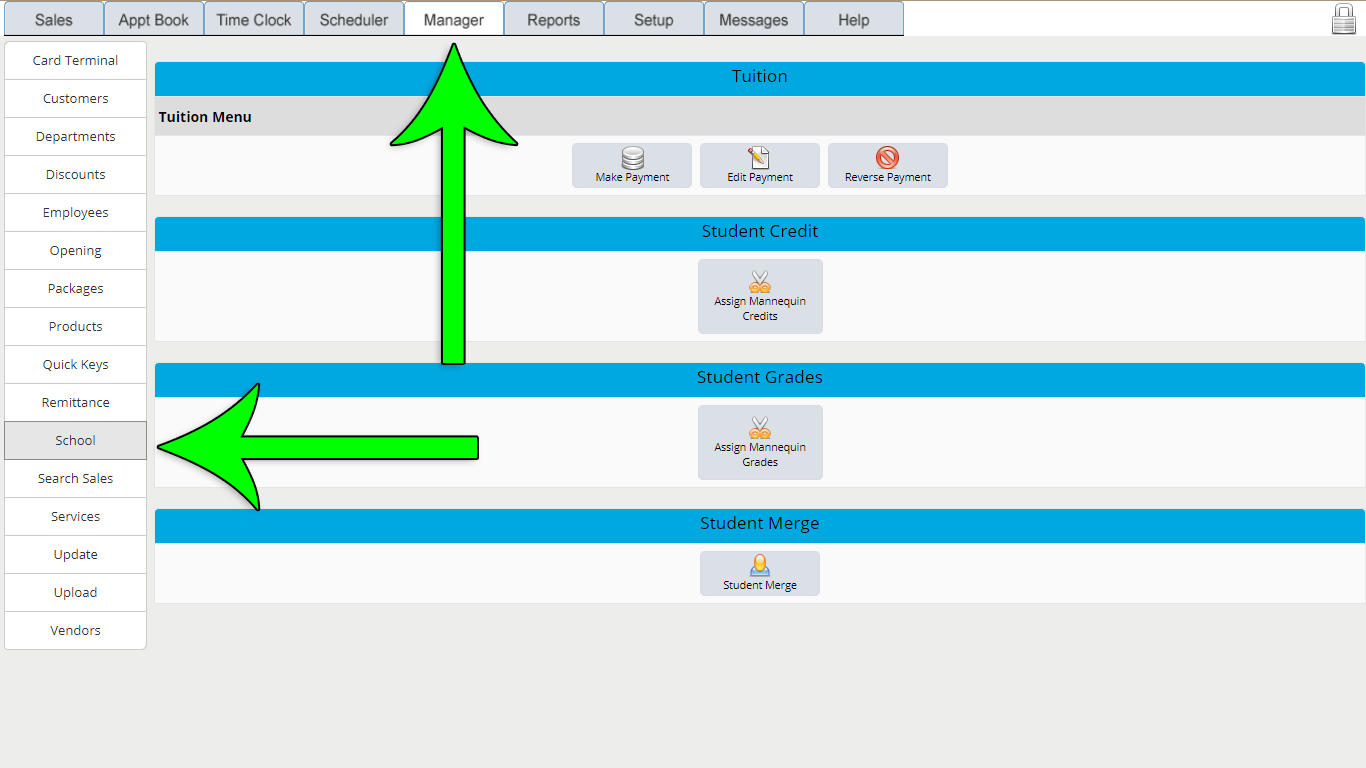 Step 2: Now click or tap on the "Make Payment" button.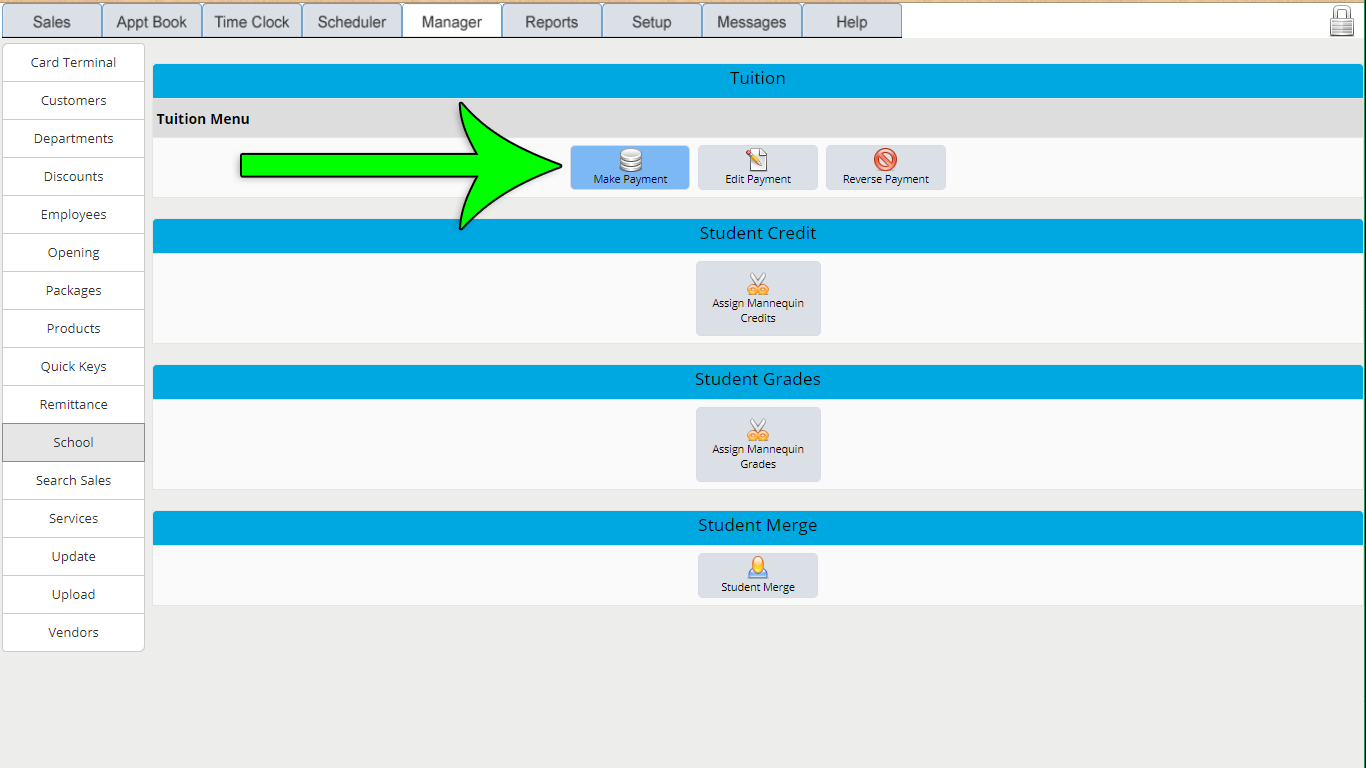 Step 3: Here is where you select the individual payment program for the student, and this example we will be using one created in a previous article.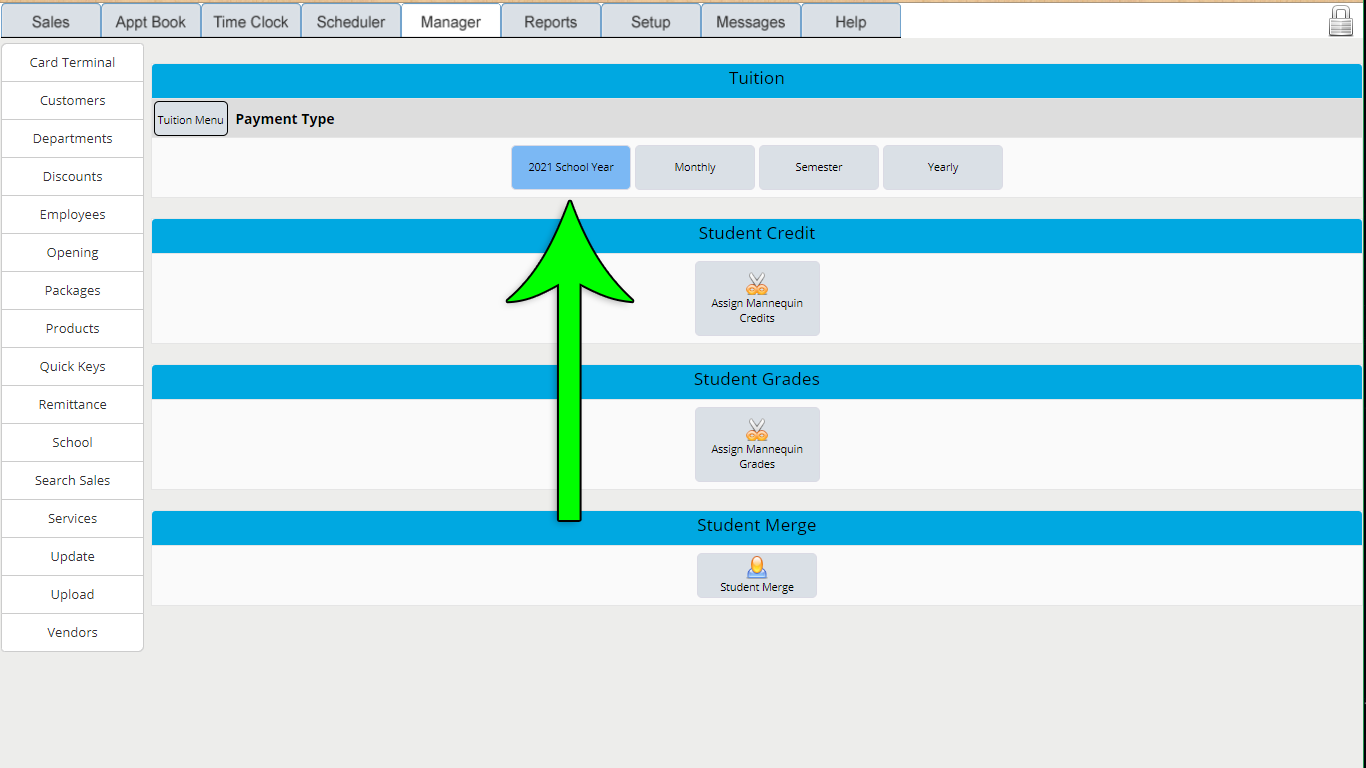 Step 4: Using the given text field, search for the appropriate student. The predictive text will help to narrow it down. The option to add a new student is also available via a button as well.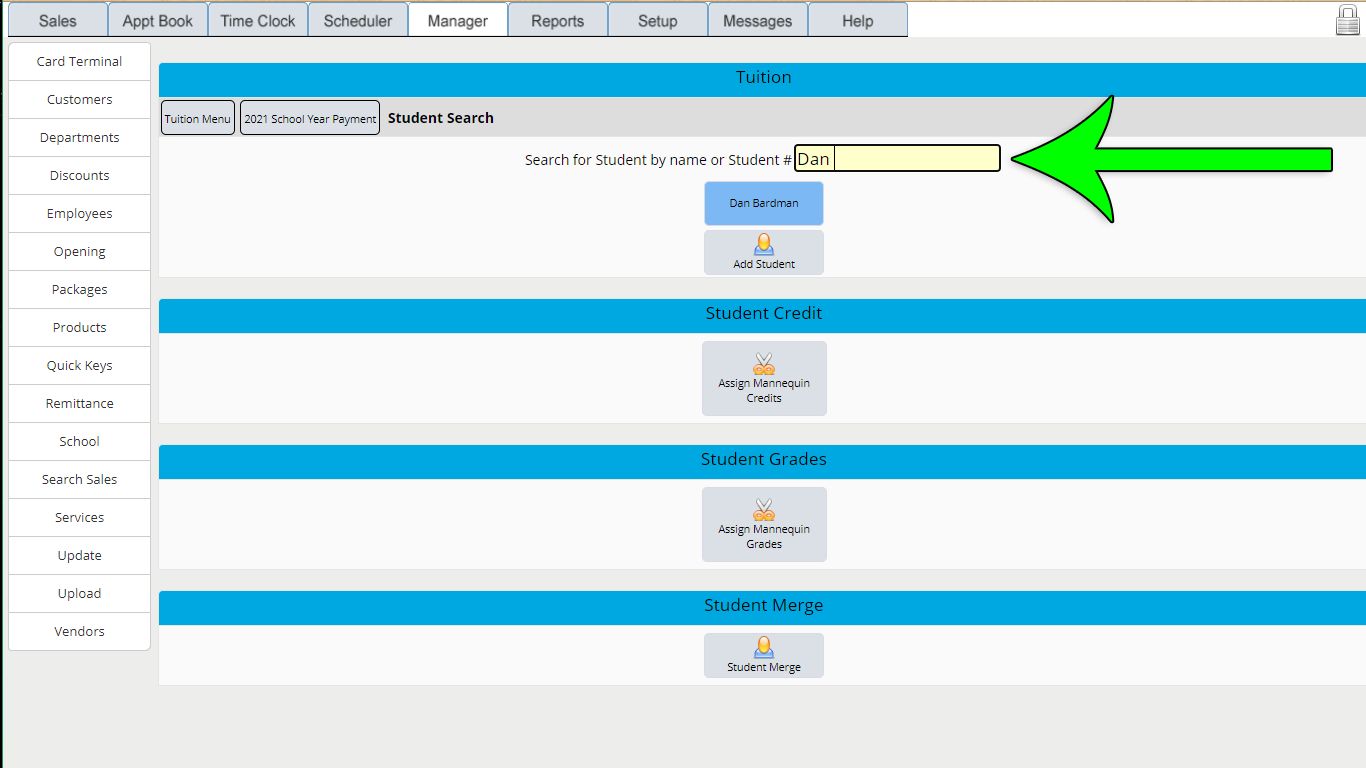 Step 5: Enter the amount of the current payment into the given text field.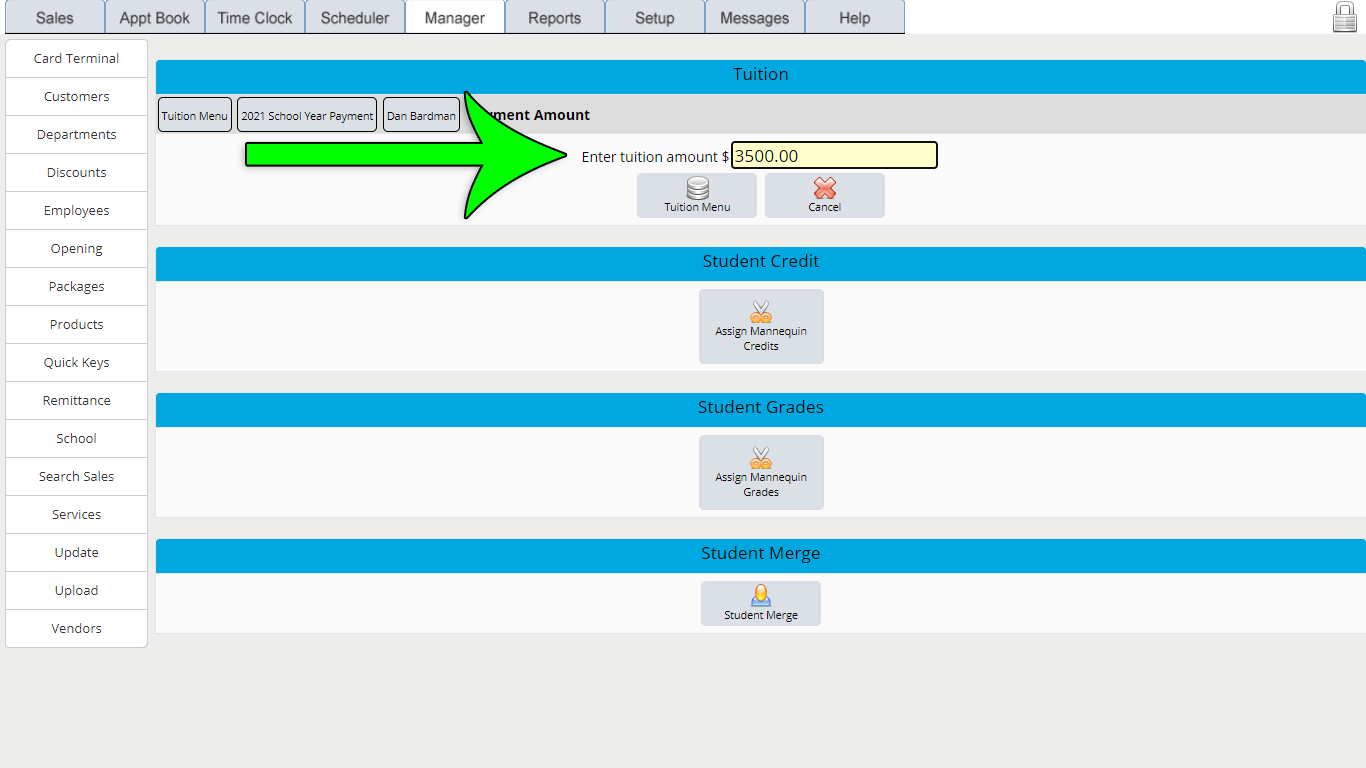 Step 6: Finally, the user will be taken to the Checkout screen where the tuition payment can be entered into the register. Ring this out as any normal sale, and the process is complete.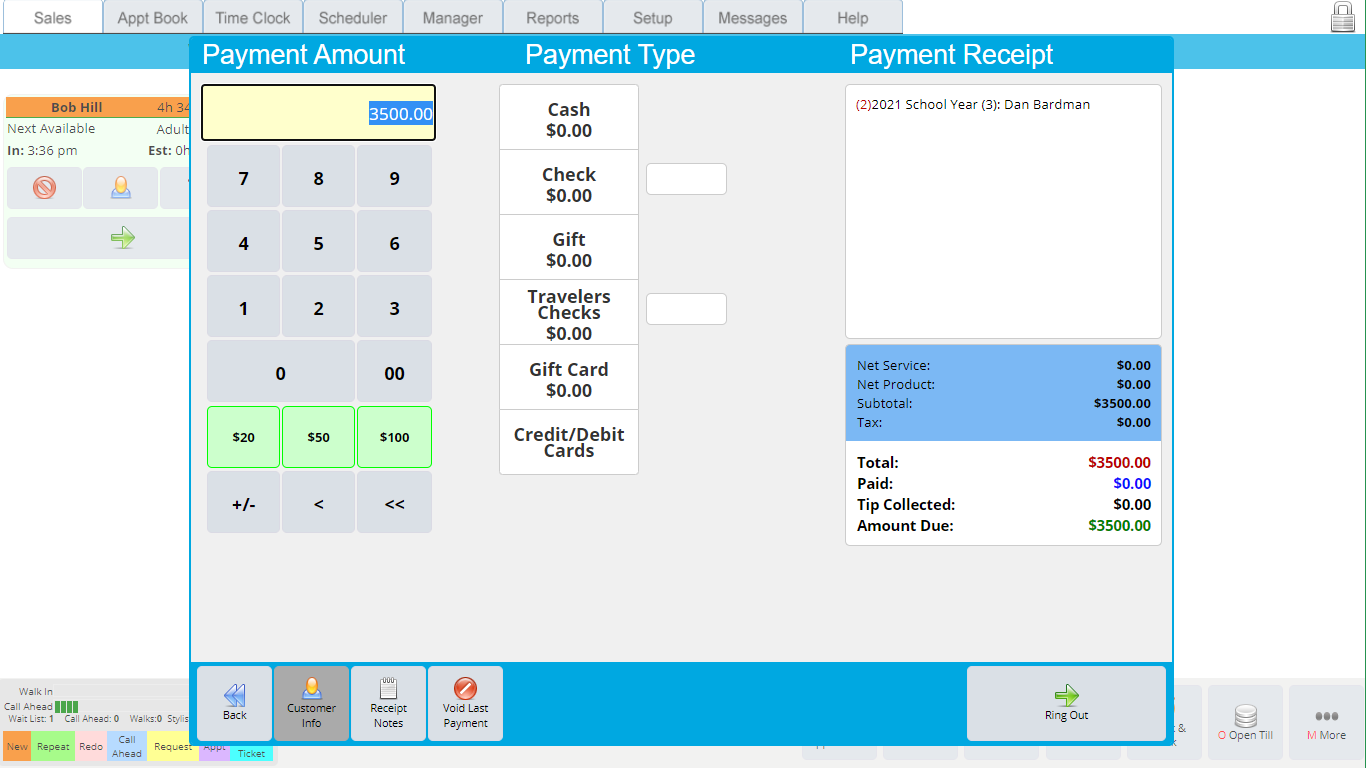 Was this article helpful?
0 out of 5 stars
| | | |
| --- | --- | --- |
| 5 Stars | | 0% |
| 4 Stars | | 0% |
| 3 Stars | | 0% |
| 2 Stars | | 0% |
| 1 Stars | | 0% |