iOffice Service Management
Manage current salon services, service categories, price groups, and more.
iOffice Services Submenu Breakdown
Services Menu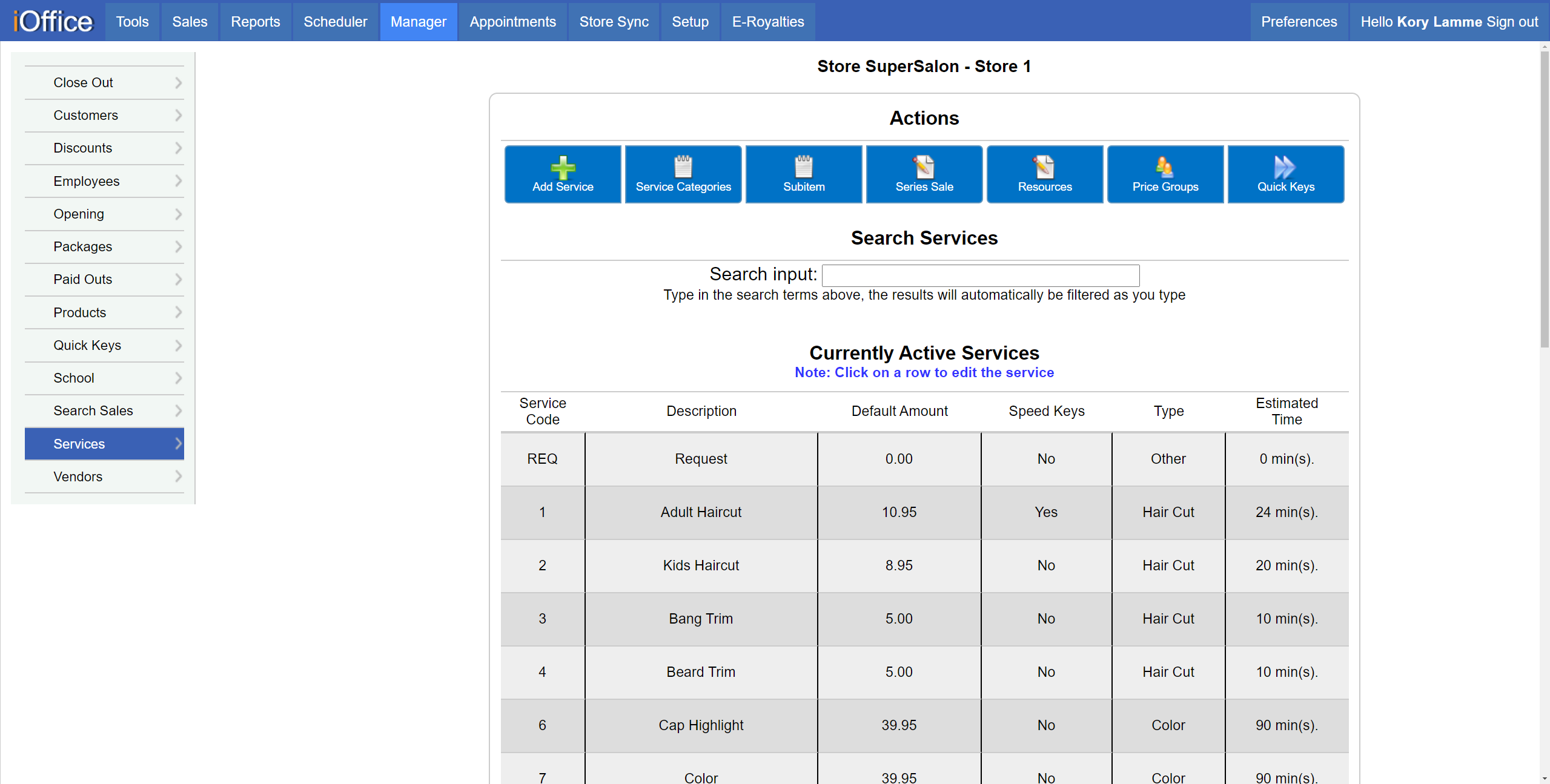 Add Service: Using this button will populate an empty Service profile, allowing the user to enter all the appropriate information needed to add a new service to iOffice and SuperSalon.
Service Category: This button takes the user to the Service Category interface where new categories can be added, and current ones can be viewed and edited.
Sub Items: The "Sub Items" interface is reached via this button, and is where additional items to be added to services can be added and configured.
Series Sales: Locations that utilize series sales can add them to the system and configure them via the interface that populates after using this button.
Resources: Salon resources such as special tables, rooms, and other amenities can be managed and configured via the interface that populates with this button.
Price Groups: Using this button will take the user to the interface needed to consolidate pricing into specific groups, and manage the lists accordingly.
Quick Keys: This will bring you to the quick keys settings, allowing you to view and edit the check out quick keys.
Search Services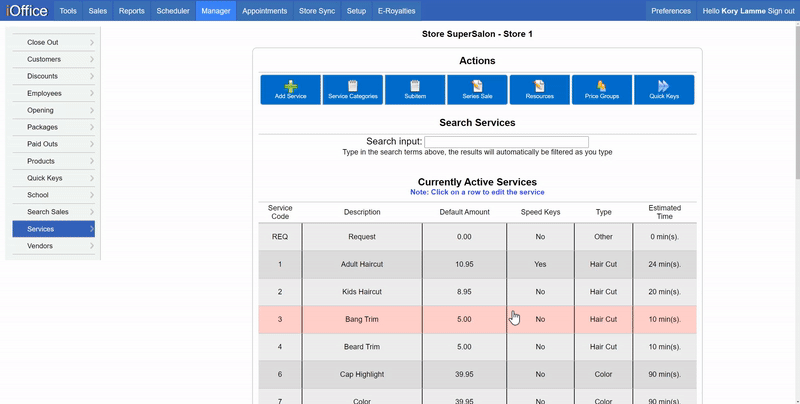 Text entered into the Search input field will help narrow down the search for specific salon Services. Results will auto populate as they are typed into the field.
Currently Active Services
Be sure to clear any searches you had previously typed in before expecting to see the entire service list!
This section of the Services sub-menu displays a roster of all services that are currently offered by the location. They are set up and standard row and column format, and clicking or tapping on the individual Service will populate its profile page.