Configure and maintain payment methods for a salon, from cash and credit payments, to checks and gift payments.
If you use integrated credit card processing (TSYS, Aurus, Vantiv Worldpay, or EPX), adding or removing credit payment types may cause your credit card processing to fail which will likely require support intervention!
Creating a New Payment Method in iOffice
Step One: From anywhere on iOffice, click the Setup tab and then the Payment Methods sub menu within. Select the store you want to make changes to.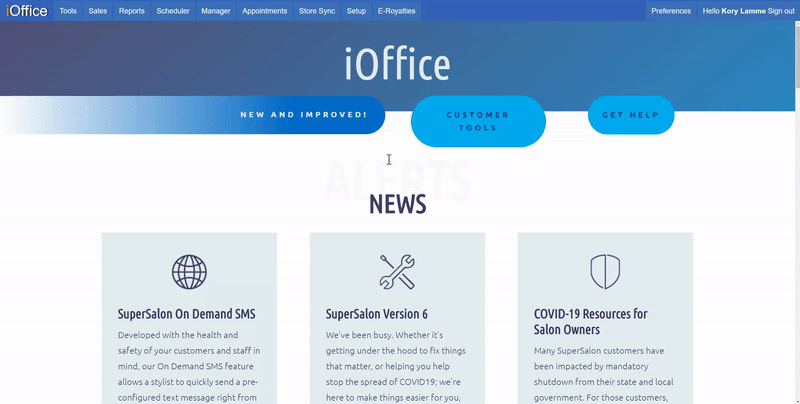 Step Two: From the Payment Methods sub-menu, click the Create New Payment button.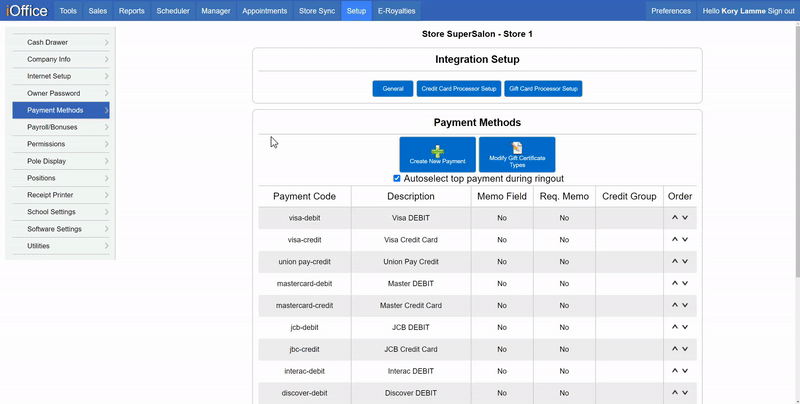 Step Three: Create a unique Code that SuperSalon and iOffice will use to identify this individual Payment Method. This is the name that will be used for that Payment Method in regards to reporting metrics.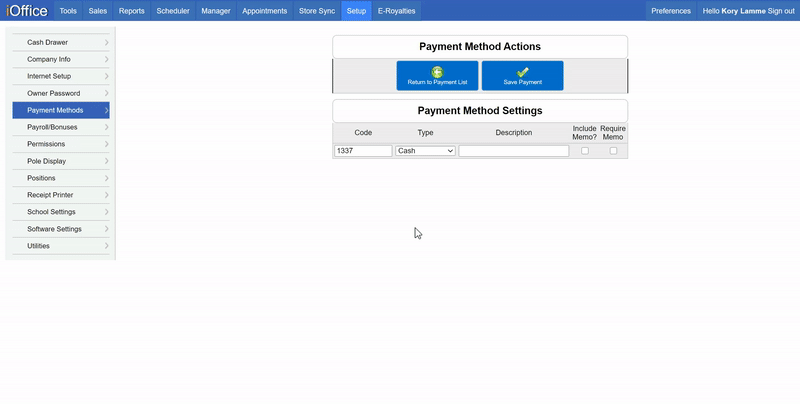 Step Four: Using the drop-down provided, select the Type designation that best describes this new Payment Method, then enter a description for the payment method. Keep in mind that the description will be the name of the payment during the checkout process.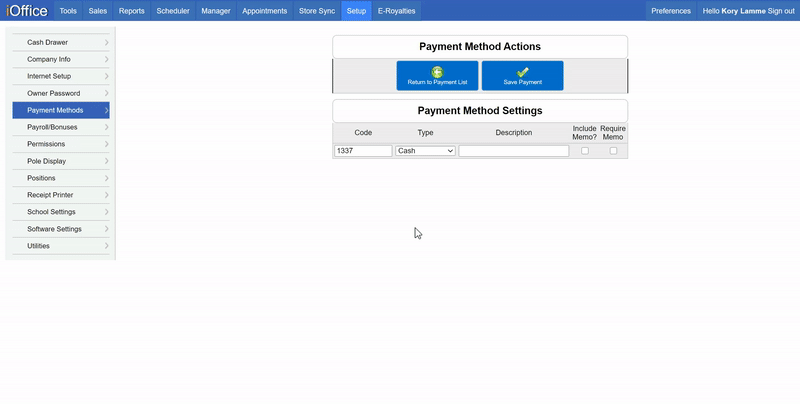 Step Five: If you want the payment method to give the user an opportunity to enter a quick note about the payment, check off the Include Memo box. If you want the memo to be required, check off the Require Memo check box (this can be effective for taking check payments).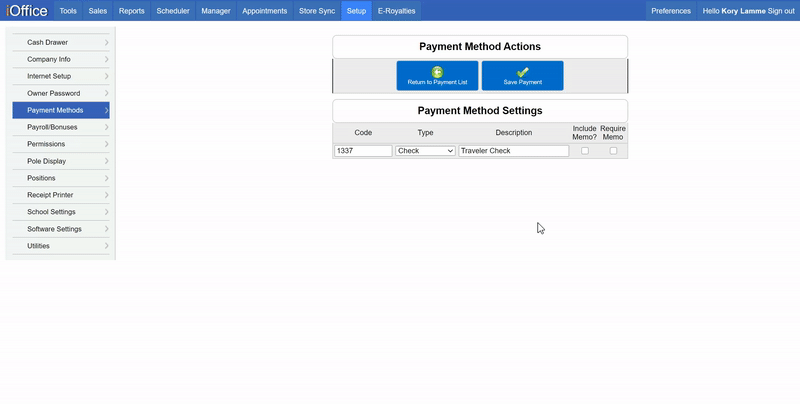 Step Six: Click the Save Payment button.
---
Editing an Existing Payment Method
Be careful with editing or deleting any credit payment methods, as most are specifically configured and required for credit card processing!
Any payment method can be edited by clicking on it, making necessary changes and saving.