Enter basic company information like store number, contact details and salon opening date. Fill in deposit info which will appear on deposit slips, and configure Regis E-Royalties settings.
iOffice Company Info Breakdown
Company Info (Default View)
When users first enter the Company Info submenu, the default view in the illustrated example is what is first seen. The Company Setup section allows for a unique Corporate Store Name which can be used by franchisees or private owners.
The Open Date is usually set to the salon's grand opening date, and not necessarily the date in which SuperSalon was installed in the location. The last part of this section, the Send Reports To text fields determine the contact information for automated reports are sent physically, or via email.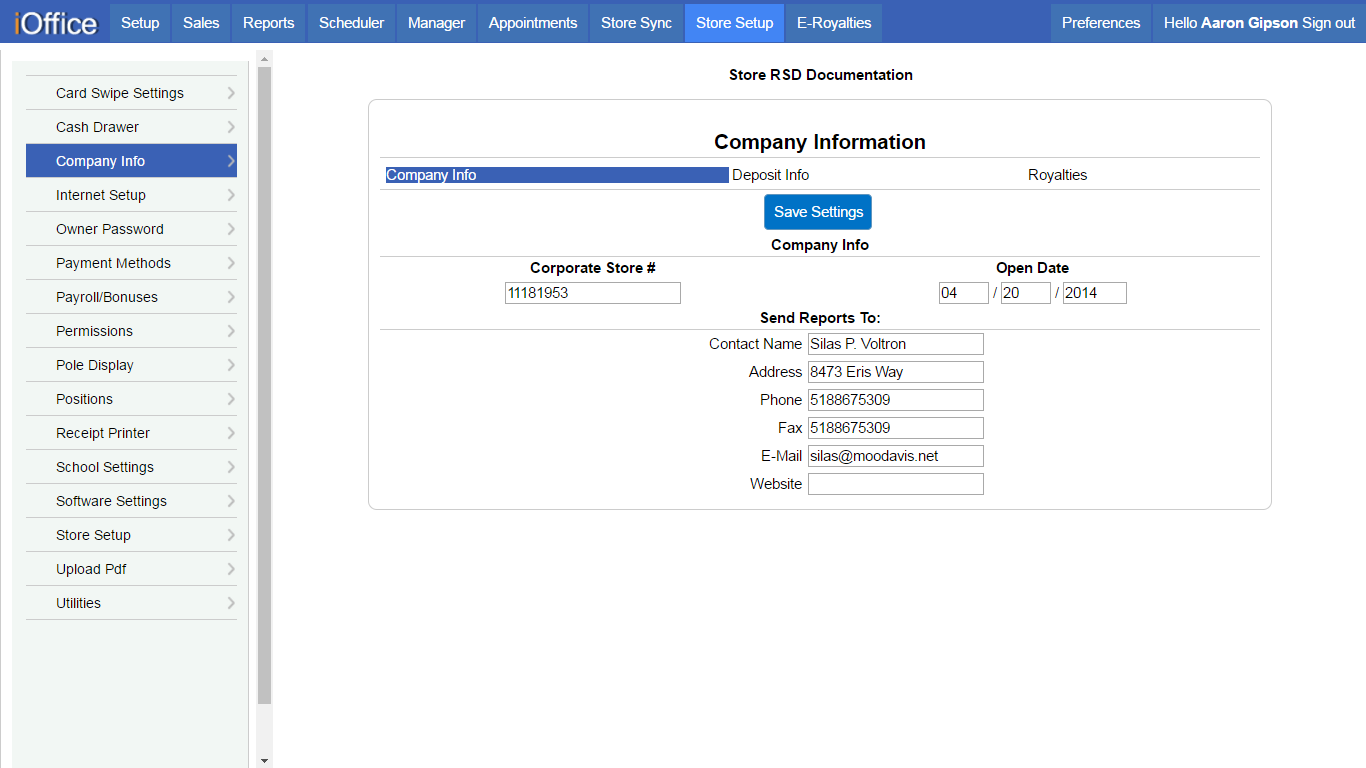 Deposit Info
Entering bank name, account number, and routing number in these text fields allows the closing staff to print a deposit slip based on closing data each night with the click of a button through the POS at closing.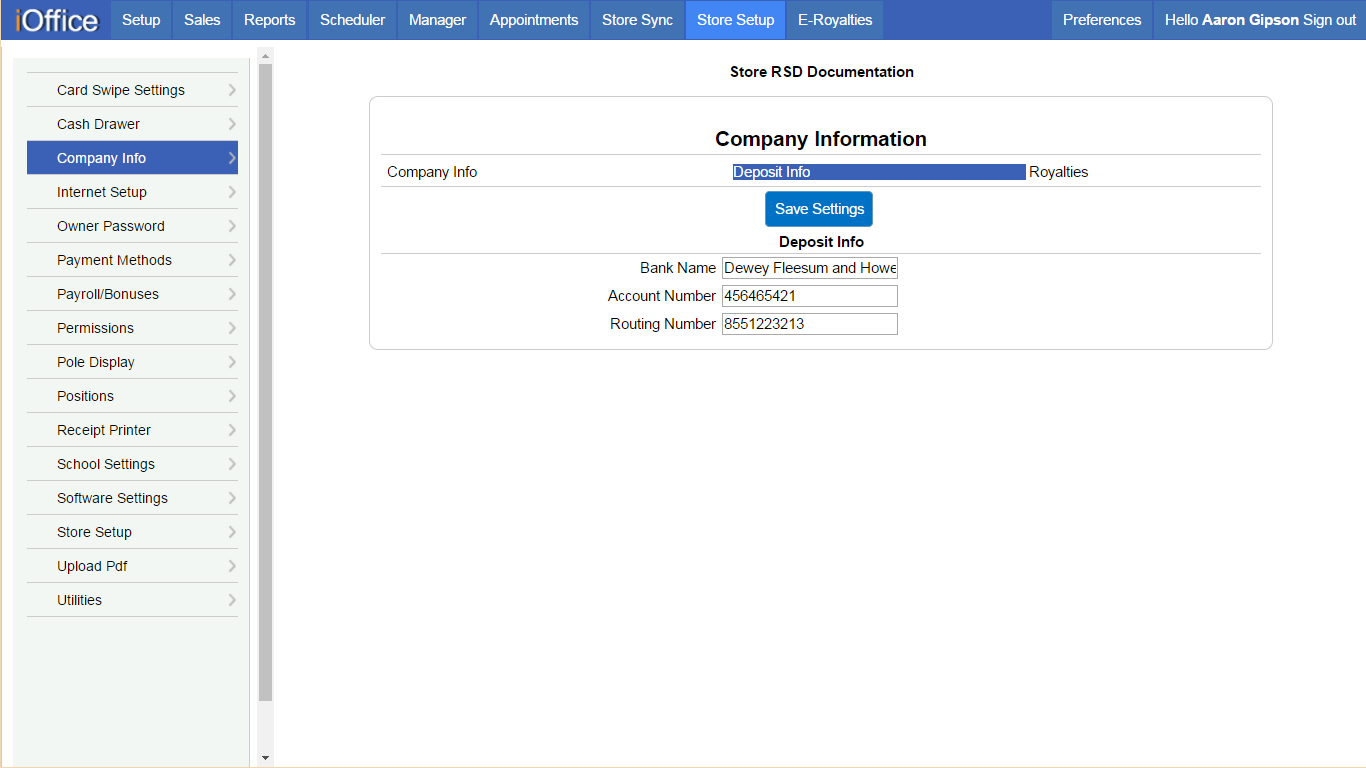 Royalties
Franchisees that pay royalties based on sales must enter the appropriate information into these text fields. If, after a set date, the royalty rates increase, entering the dates and the increased rates will allow iOffice to properly calculate them.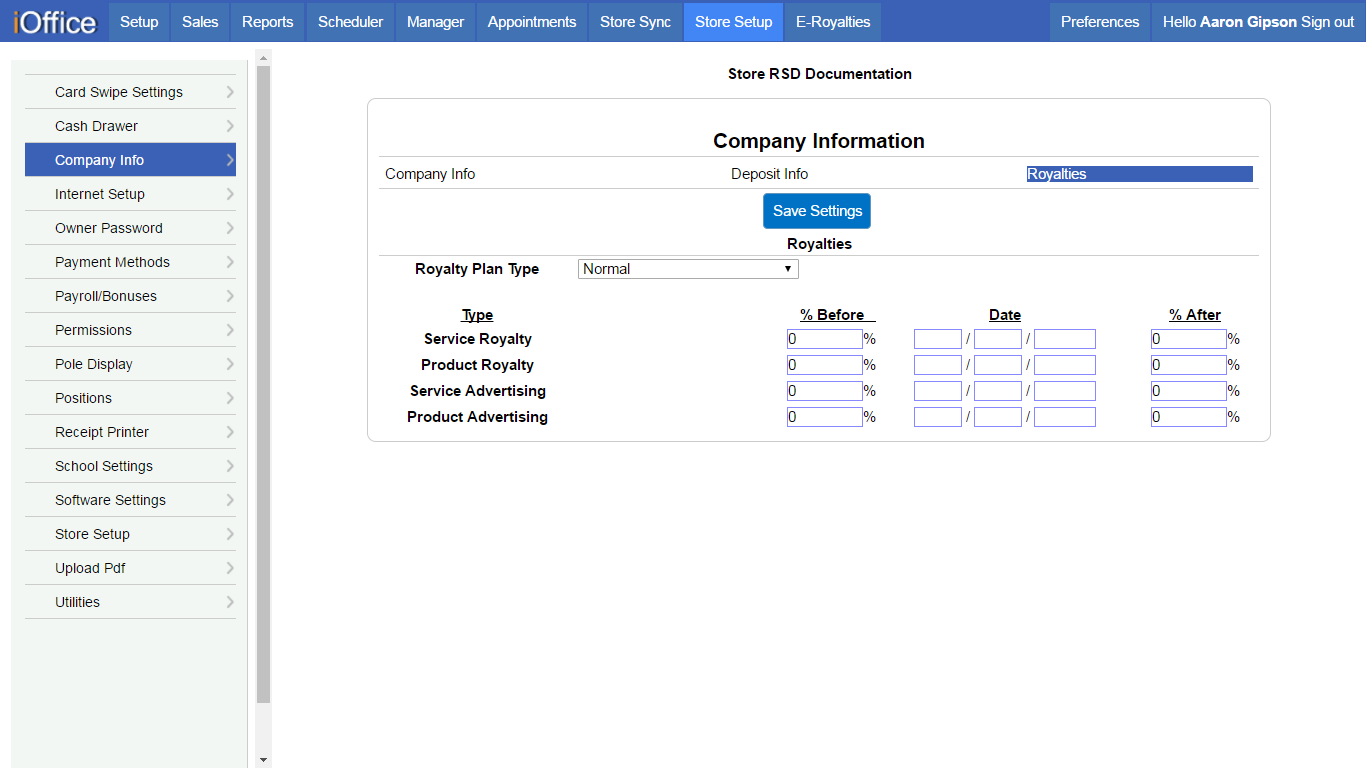 ---
Store Setup – Default View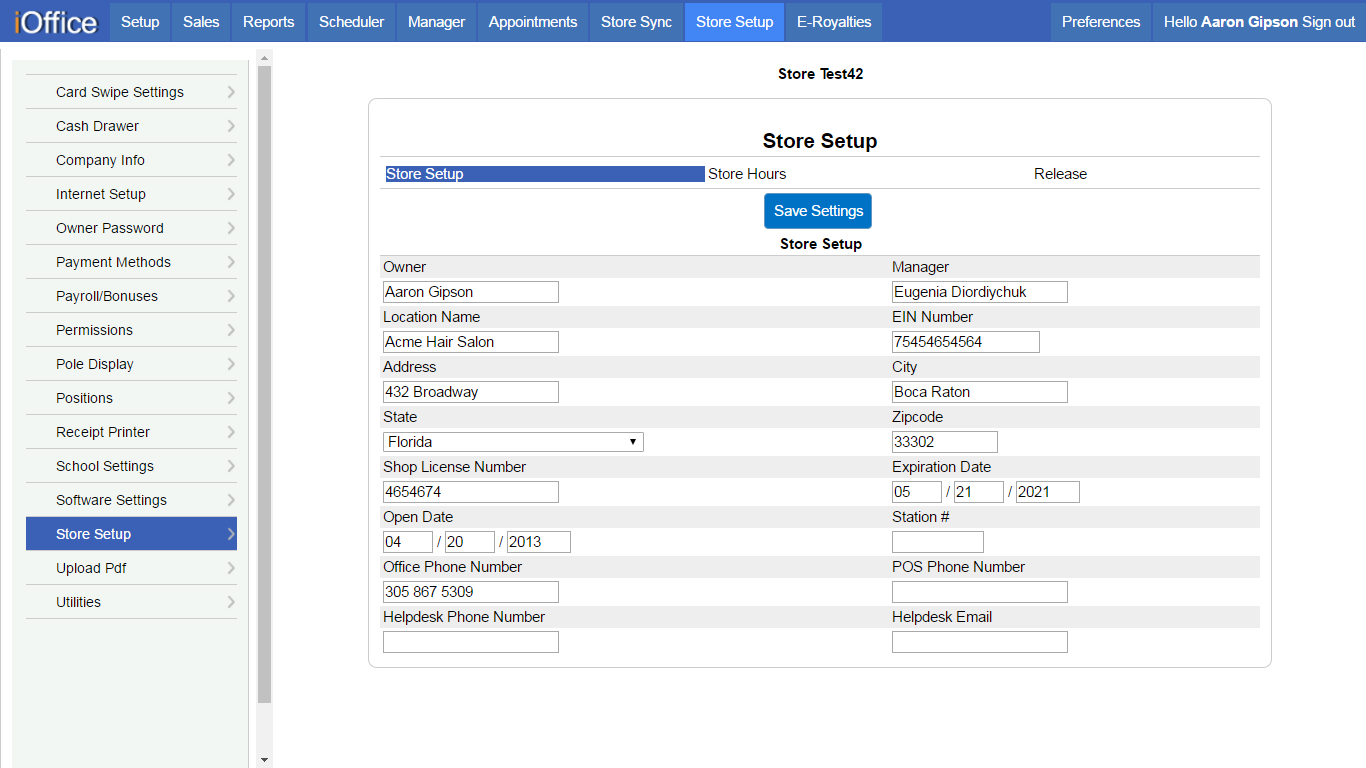 This interface is the default view of the Store Set up submenu, and is where the location's contact and ownership information is input and saved. The form is self-explanatory, and not all fields are required, but owners and new users of iOffice are advised to complete this form as one of the first parts of their orientation.
Store Setup – Store Hours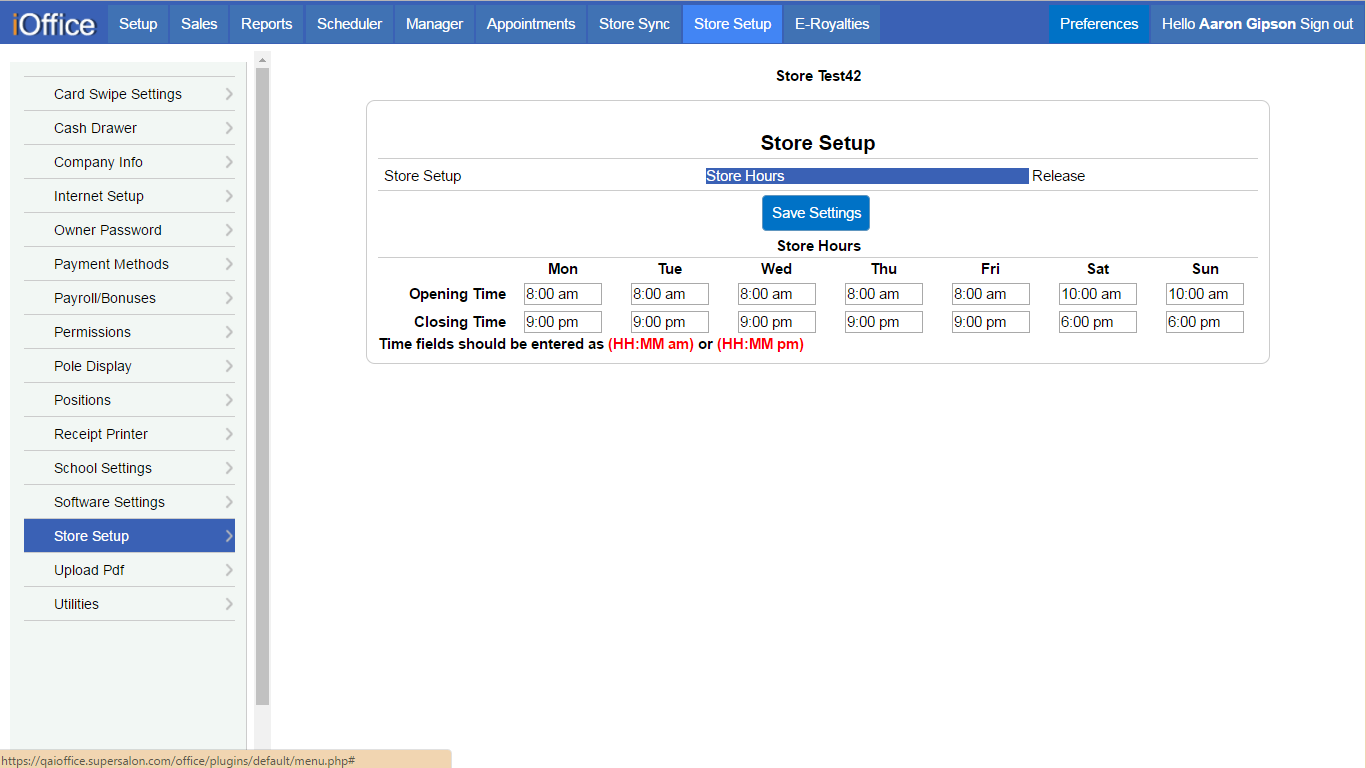 Store Hour settings are an important part in a number of areas of SuperSalon, so be sure of any changes you make before saving.
The text fields located in this interface of the Store Setup submenu are where the individual times for opening and closing our input by the user. Several reports, and the Close Out features of the SuperSalon POS are dependent on the hours that are established in these text fields.