Commission plans serve as great incentives for staff members to perform at their absolute best, and iOffice supports some of the most flexible commission plan creation options in the industry.
Creating a New Commission Plan in iOffice
Step One: From anywhere on iOffice, click the Setup tab and then the Payroll/Bonuses sub menu within.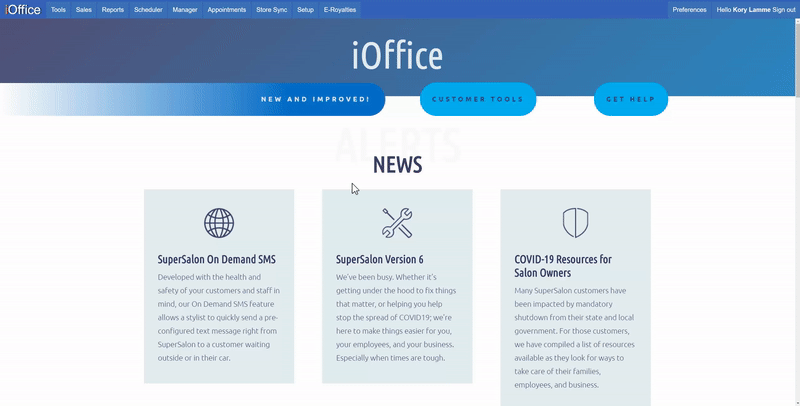 Step Two: Choose the store you want to create the commission plan at and then select the Commission button in the Pay-period/Commission Setup menu.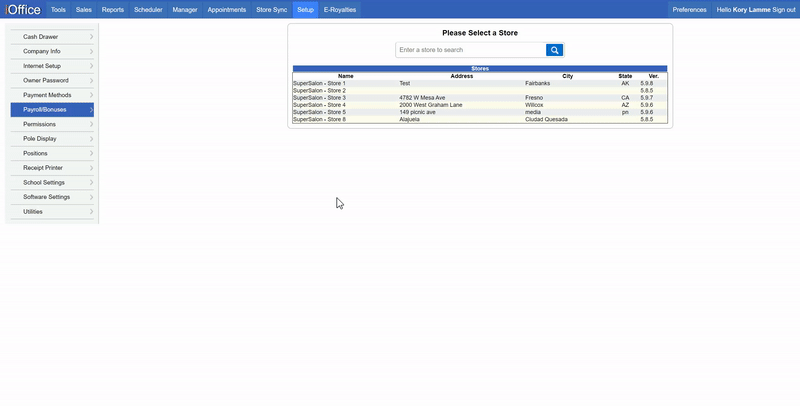 Step Three: Using the Select a Plan drop-down appearing in the commission setup interface, and click Create New Plan.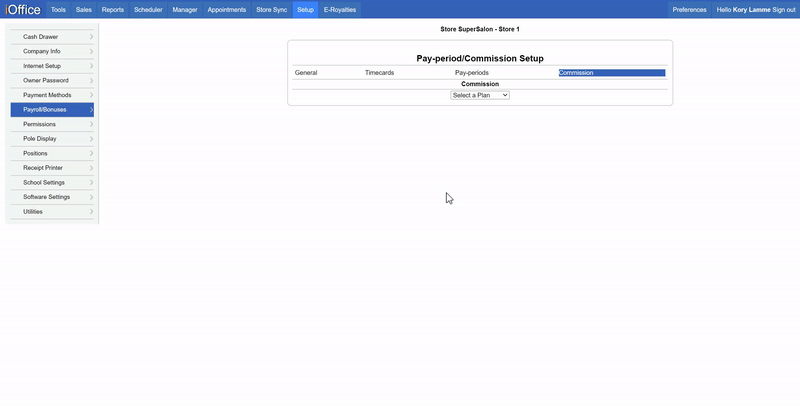 Step Four: Give your commission plan a unique name, and then select a commission plan template that best fits your goals.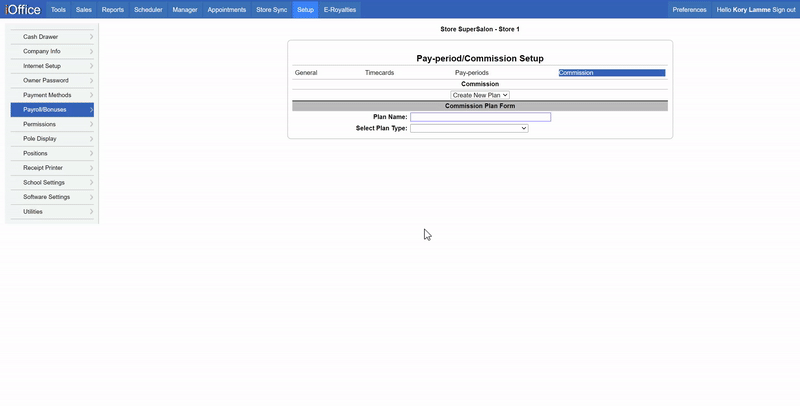 If you are new to commission plans, please review the Commission Plan Templates article to learn more about what options you have available to you.
Step Five: Configure your plan around targets your staff can achieve for based on relative sales or production, to gain a valuable commission bonus while also helping the salon increase sales!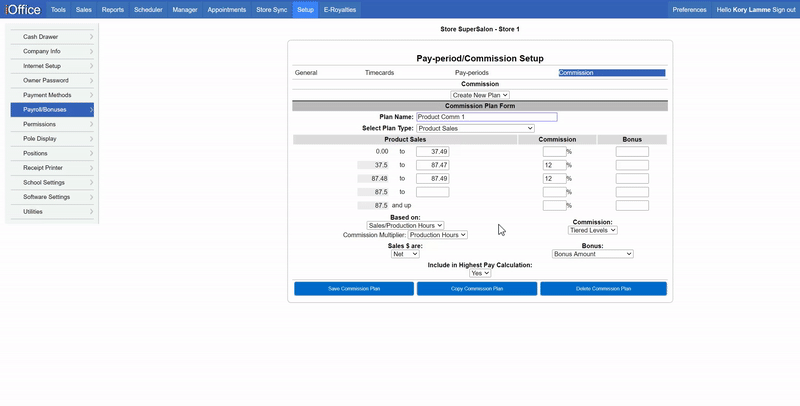 Step Six: Double check your configurations (which can be changed later), and then save your new commission plan.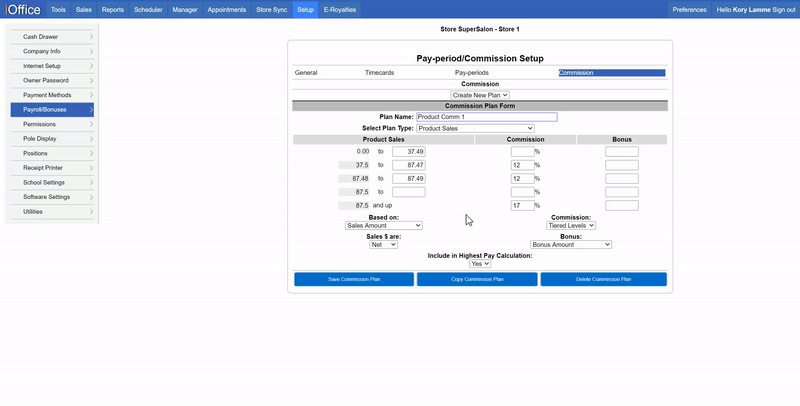 You still need to go to Manager > Employees and apply the new commission plan to any employees who qualify for it!
---
Editing an Existing Commission Plan
A commission plan can be edited any time via iOffice by going into Setup > Payroll/Bonuses > Commission and selecting the plan you want to make changes to using the Select a Plan drop down.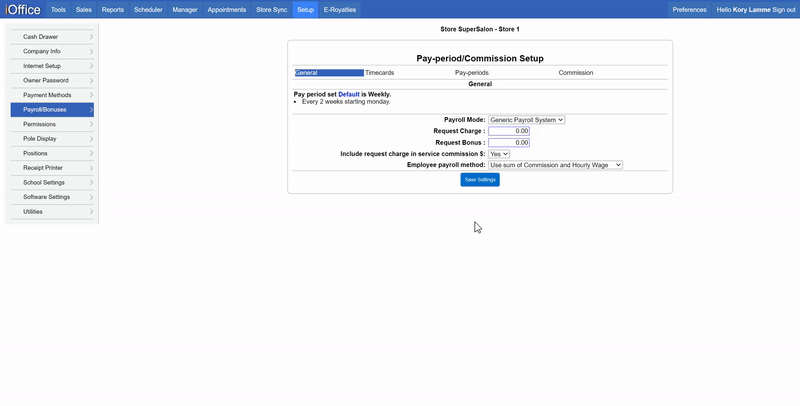 Be sure to save any plan you've made changes to!
Frequently Asked Questions (FAQ)
Can I apply more than one commission plan to a single employee?
Yes, this can be done under their employee setup like normal.
.
What's the difference between Higher and Tiered commission plans?
Tiered plans only allow an employee to make commission off the value over each level. Higher plans enable an employee to make commission off the entire amount of products they sold so long as they hit the required sales amount for each level (or sales per hour).
Example: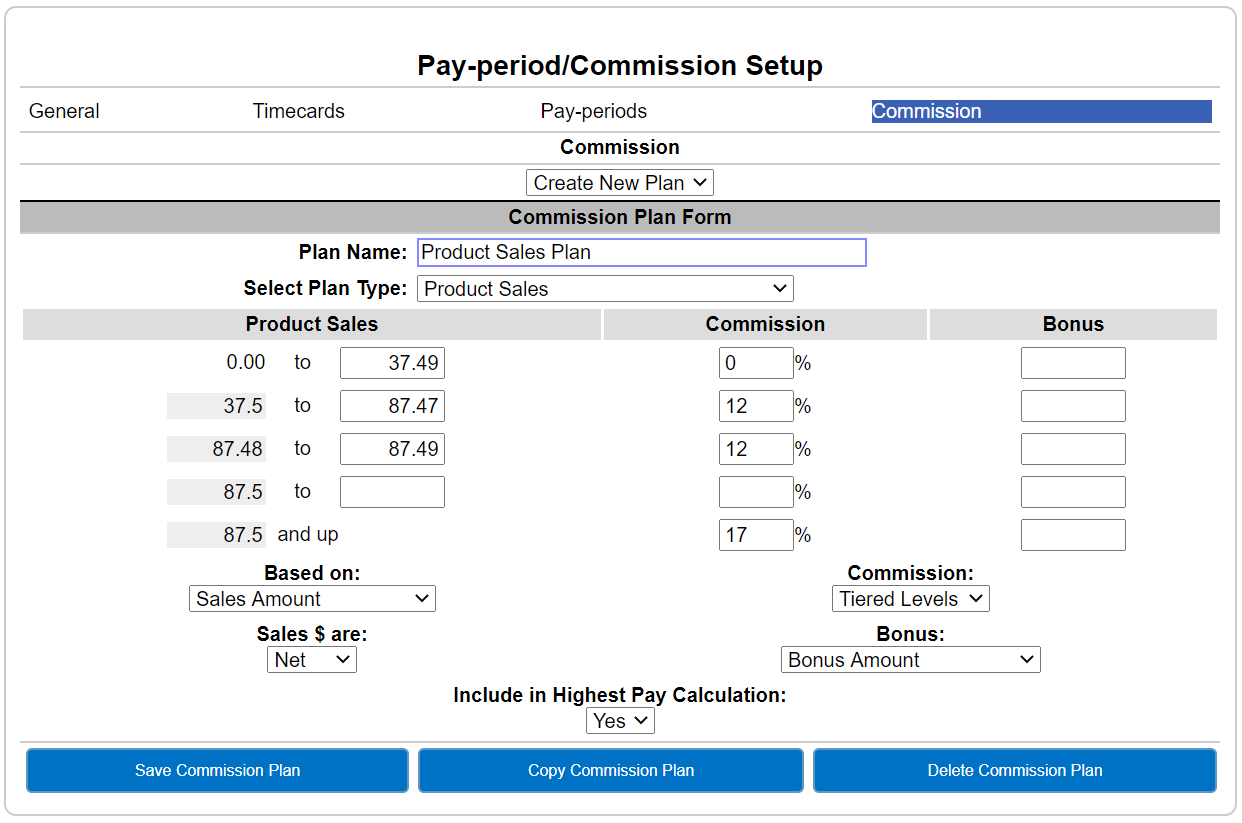 | | |
| --- | --- |
| Tiered | Higher |
| If this product sales plan is configured as Tiered and a receptionist were to sell $37.55, she would only make 12% commission off the .5 cents because that was what she sold over the first level requirement of $37.50. | If this same plan is configured as a Higher plan and the same receptionist sold the same $37.55 worth of product, she would make 12% commission off the entire $37.55 because she passed the required $37.50 to get the commission. |
.
What's the difference between basing a commission plan off of Gross sales or Net sales?
Gross sales is based off of total sales before any discounting, and Net is based off of total sales after discounts.
Your discounts will need the setting Apply Discount to Sale Commission configured as Yes and set at 100% to base your commission plan off of Net sales effectively. This can be done through iOffice via Manager > Discounts.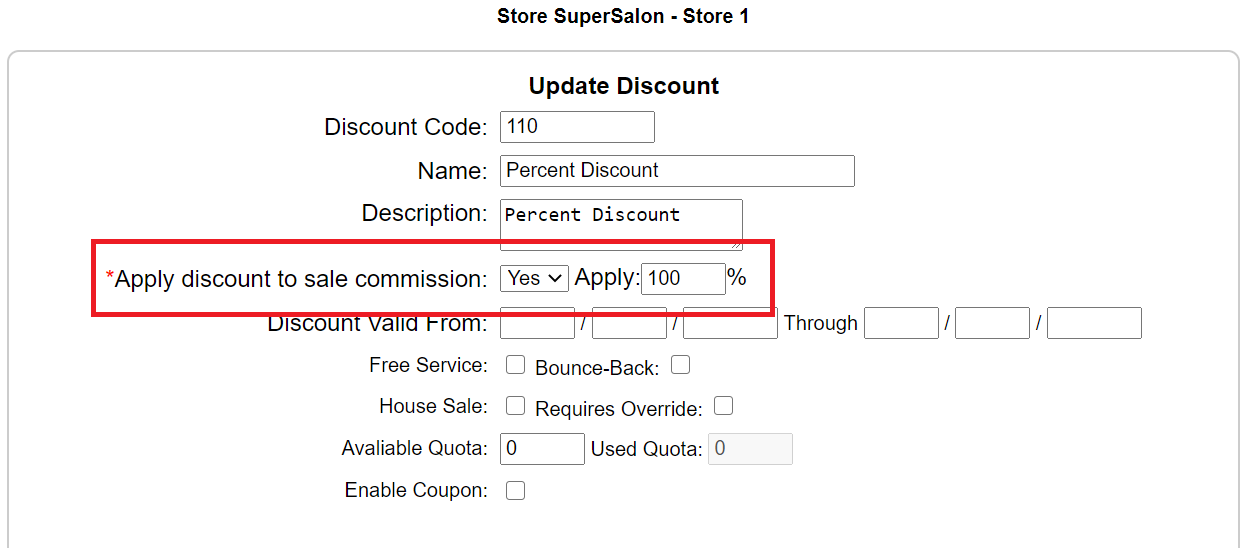 .
Can I configure my payroll system to pay my employees based off of which ever is higher between their hourly wage and their commission-able sales?
Using the Employee Payroll Method setting located via Setup > Payroll/Bonuses on the General setup page, you can choose to either use the sum of both, or use the higher of.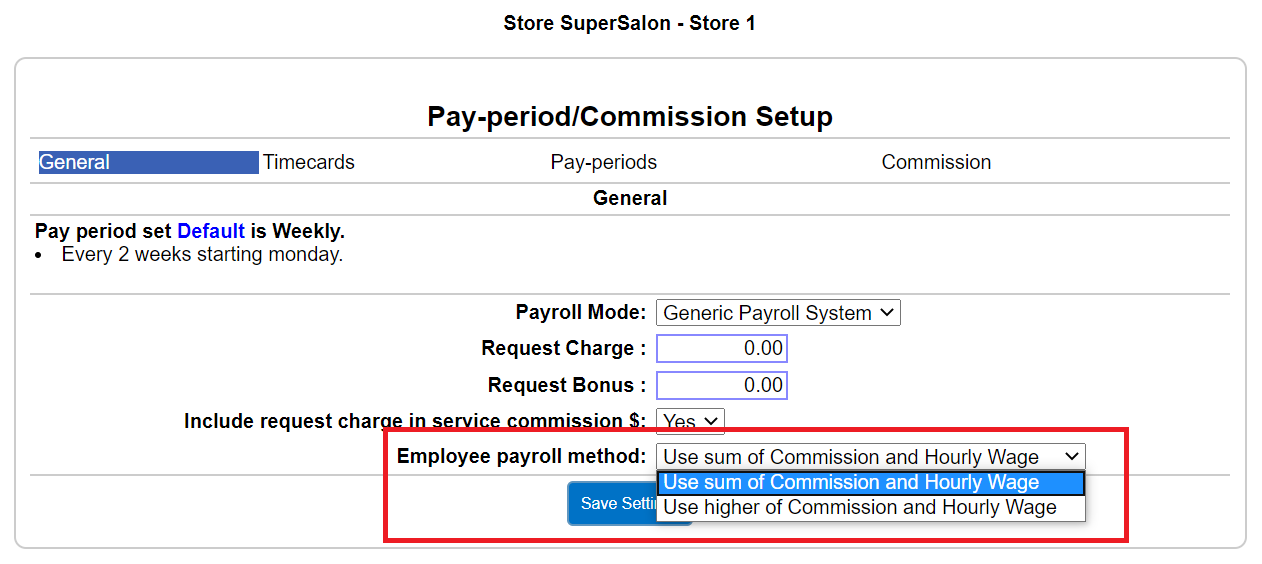 | | |
| --- | --- |
| Use sum of Commission and Hourly Wage | Use higher of Commission and Hourly Wage |
| When you want your commission plan and hourly wages to stack together, paying your employees both their commission and their hourly wage. | When you want whichever is higher between an employee's commission and their hourly wage to designate their pay. |
.