Employee Sales Summary Report
Location: Reports > Sales > Employee Sales Summary
Quick snapshot of all gross and net retail revenue generated per employee.
Use Cases by Role
Salon Owner: Salon owners can reference this report whenever they want a quick rundown of each staff member at a particular location.
Salon Manager: This is a great report to use as a reference point for salon managers to determine who are the best performers.
Salon Employee: Frontline salon staff such as stylists or receptionists can use this report to see how well they are doing compared to their coworkers.
---
Data Filters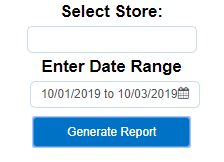 Select Store: Clicking or tapping here will open the interface that allows the user to select the store(s) that will be be used for the report.
Enter Date Range: Clicking or tapping into this field will generate a calendar interface for the user to select a single date, or a date range.
Generate Report: Clicking or tapping on this button will generate the report based on the other filter criteria.
---
Metrics Tracked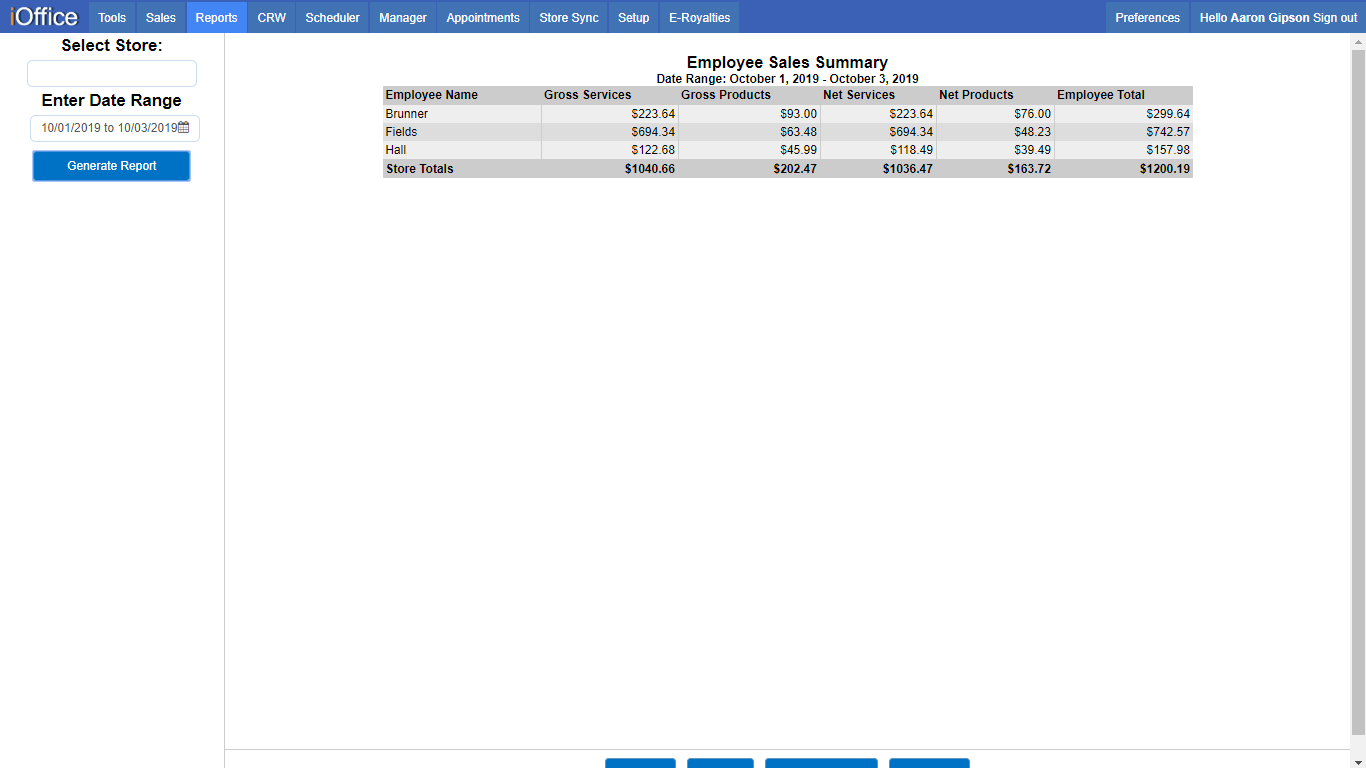 Employee Name: This column will given alphabetically listed roster of each employee who generated revenue for the purposes of the report.
Gross Services: The total gross value of all service sales processed by the staff member will be shown in this column.
Gross Products: The gross dollar value of all retail product sales is displayed in this column.
Net Services: The net dollar value of all service sales is shown here.
Net Products: The net dollar value of all retail product sales is displayed in this column.
Employee Total: This column displays the total dollar value of net products and net service sales performed by the staff member in the date range.