Location: Reports > Payroll > Employee List
This report gives a detailed list of all current employees, along with pertinent personal and professional information.
Use Cases By Role
Salon Owner: This report is useful for salon owners when they want a quick list of everyone who is currently working at their locations.
Salon Manager: Managers can utilize this report for research purposes, for example when a staff member has a question about their hire date.
Salon Employee: Frontline salon staff such as stylists and receptionists may not be authorized to view this report due to the Social Security information listed.
---
Data Filters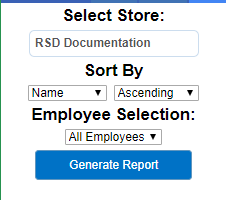 Select Store: Clicking or tapping here will open the interface that allows the user to select the store(s) that will be be used for the report.
Sort By: The two drop-down menus in this section enable users to sort the following metrics by ascending or descending order:

Name
Position
Status
Date Hired
Date Terminated

Employee Selection: This drop down menu allows users to show selection of all employees at once, hired ones, or terminated ones.
Generate Report: Clicking or tapping on this button will generate the report based on the other filter criteria.
---
Metrics Tracked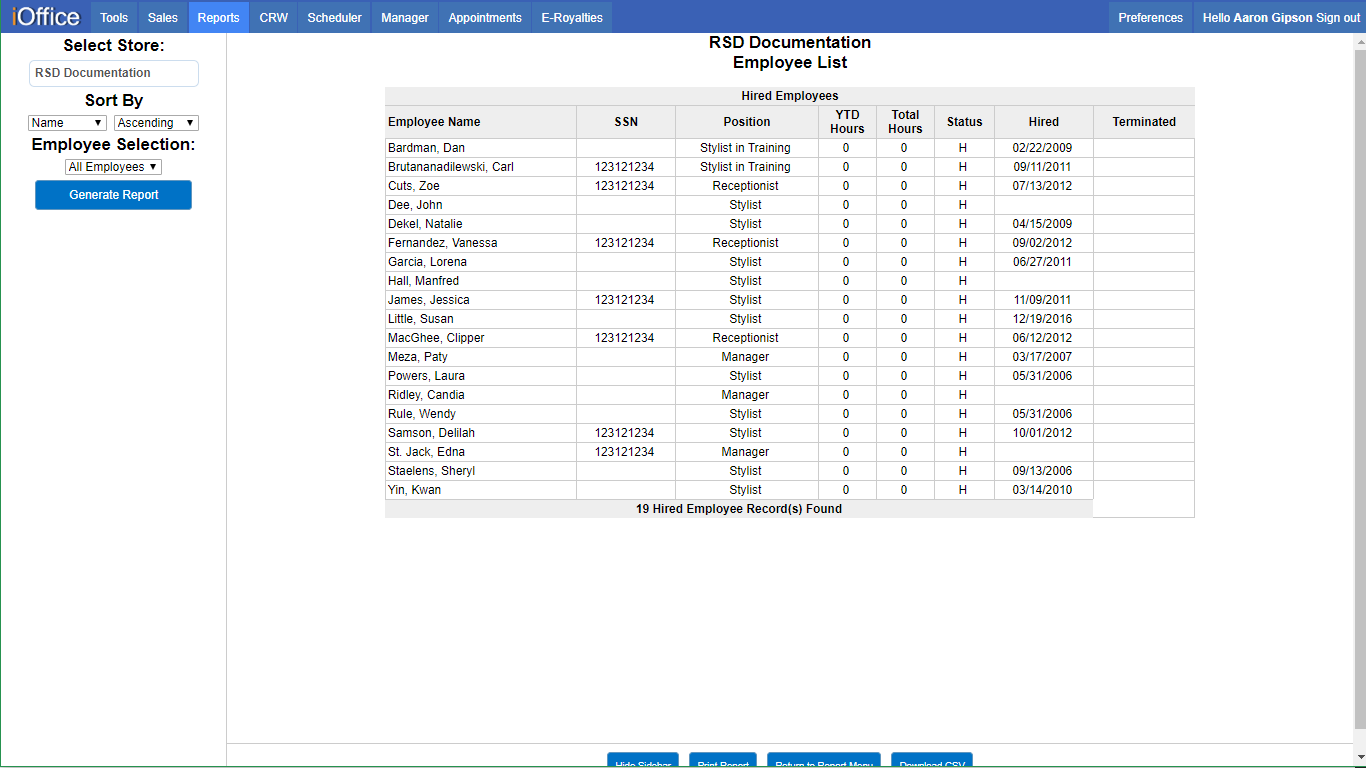 Employee Name: This column will display each employee, last name first.
SSN: The Social Security number currently on file for the staff member.
Position: The current timeclock position of the listed employee.
YTD Hours: The total hours currently accumulated for the year.
Total Hours: The total number of hours the employee has worked since their hire date.
Status: This column will display the current employment status of the staff member with "H" representing hired, and "T" representing terminated.
Hired: The hire date of the given staff member.
Terminated: The date when the listed staff member was let go.