Email Capture Rate Report
Location: Reports > Multi-Store > Email Capture Rate
Compare and review one or more locations' performance in adding and maintaining client email addresses to customer profiles in the POS.Users of the email receipts enhancement module will find this report useful in their efforts to get as many customers on board as possible.
Use Cases by Role
Salon Owner: A salon owner who has implemented the new Email Receipts enhancement module can use this report to gauge how well staff members are retrieving emails to work with.
Salon Manager: Salon managers are able to monitor their team members who are required to ask for an email address clients by utilizing this report.
Salon Employee: Front line salon staff such as stylists and receptionists can gauge their own success rates and retrieving client emails during a given month.
---
Data Filters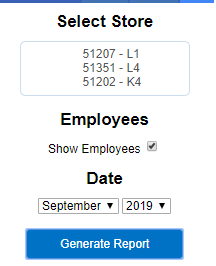 Select Stores: Clicking or tapping here will open the interface that allows the user to select the store(s) that will be be used for the report.
Employees: Filling in the "Show Employees" checkbox will list all of the employees who were involved with entering customers into the system.
Date: This report is designed to only show a single month, with comparisons to the previous month.
Generate Report: Clicking or tapping on this button will generate the report based on the other filter criteria.
---
Metrics Tracked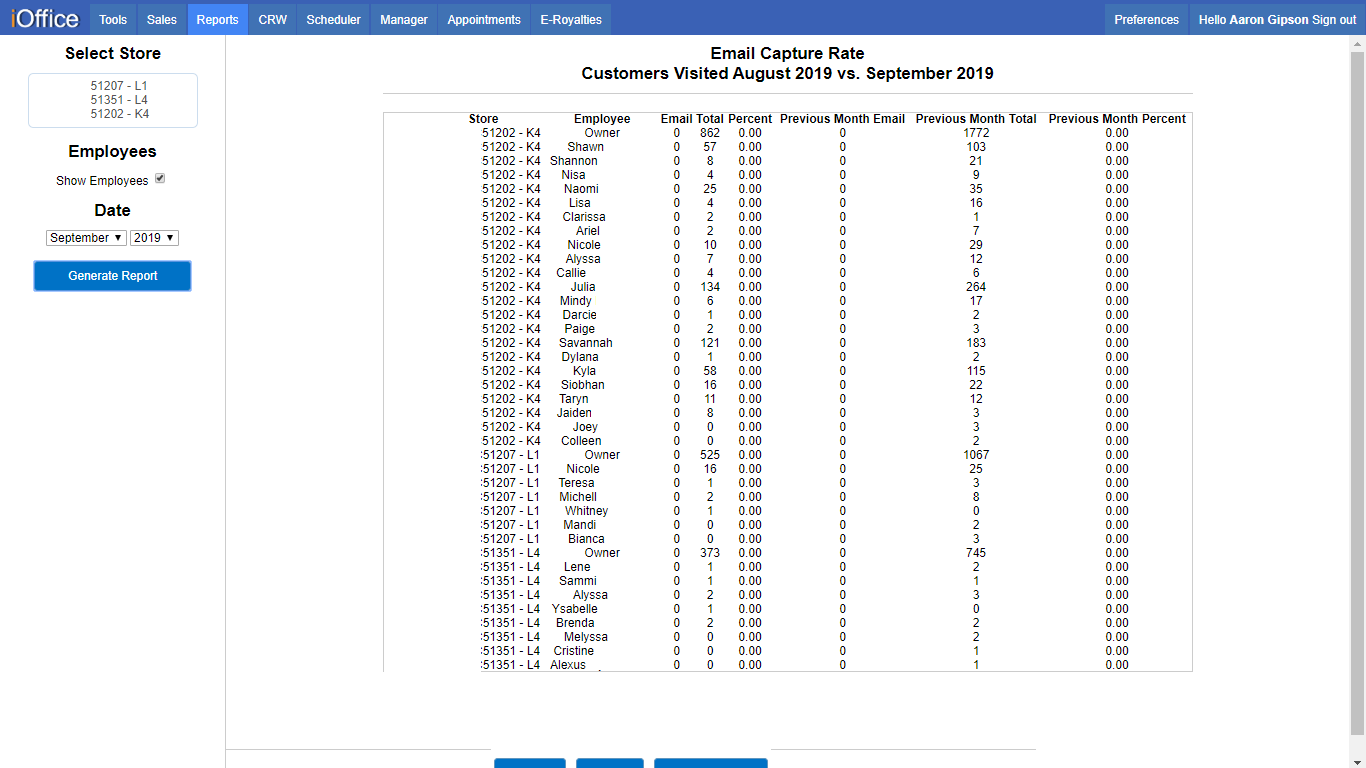 Store: This column will display the salon name that corresponds to the employee on the right.
Employee: The name of the salon staff member who entered customers into SuperSalon for the given month.
Email: The total number of email addresses they were able to attach to Customer Profiles when using the system.
Total: The total number of clients that were entered into the system during the given month.
Percent: The percentage of clients seen who had email addresses entered into their Customer Profiles.
Previous Month Email: The total number of emails that were retrieved by the staff member during the previous month.
Previous Month Total: The total number of clients that were seen by the listed staff member during the month prior.
Previous Month Percent: The total percentage value of emails retrieved by the staff member, compared to the totals, during the previous month.
---
Report Calculations
Percentages are calculated by using the email number for the row divided by the total on that same row and then multiplying that result by 100