Location: Reports > Sales > Drops
Details of all cash and check drops over a requested date range. The drops are presented with the employee who performed them in addition to a date and timestamp.
Use Cases by Role
Salon Owner: Salon owners who would like to keep updated on all of the currency drops being performed by their locations can reference this report.
Salon Manager: Salon managers who have questions about previous drops can use this report for their research.
Salon Employee: Stylists and other salon staff can use this report to when and by whom different drops have taken place, if they have access to it.
---
Data Filters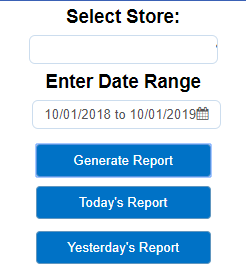 Select Store: Clicking or tapping here will open the interface that allows the user to select the store(s) that will be be used for the report.
Enter Date Range: Clicking or tapping into this field will generate a calendar interface for the user to select a single date, or a date range.
Generate Report: Clicking or tapping on this button will generate the report based on the other filter criteria.
Today's Report: Clicking or tapping on this button will generate the report as it stands for the current day.
Yesterday's Report: This button will generate the report to reflect the previous business day's results.
---
Metrics Tracked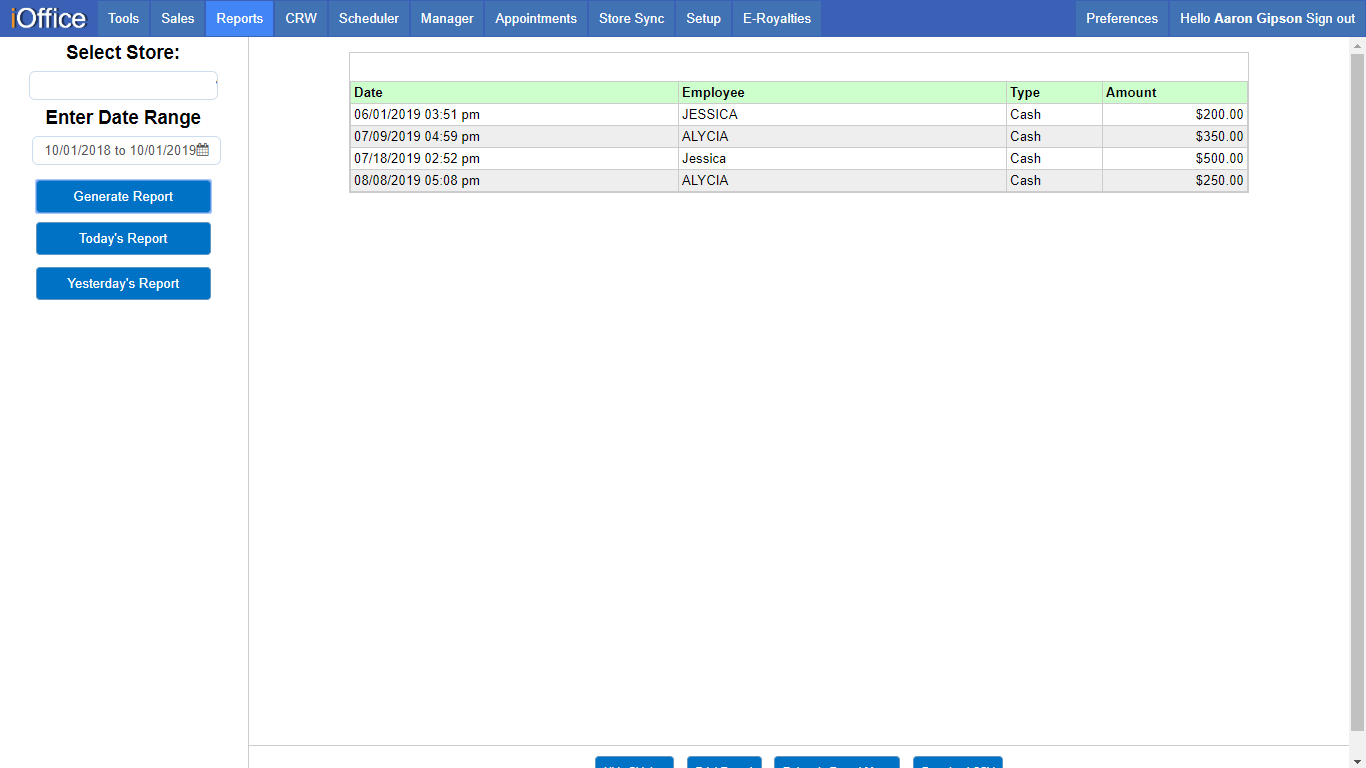 Date: The calendar date and time stamp when the drop was performed.
Employee: The staff member who performed the drop.
Type: This column will display the type of currency that comprised the drop, either cash or check.
Amount: The dollar value of the drop that was performed for this row.