0 out of 5 stars
| | | |
| --- | --- | --- |
| 5 Stars | | 0% |
| 4 Stars | | 0% |
| 3 Stars | | 0% |
| 2 Stars | | 0% |
| 1 Stars | | 0% |
Location: Reports > Customers > Daily Traffic
View of customer visits throughout the course of the day organized by day of the week, and then by specific hour. The numbers being reported are the average customers for that time period. All numbers are rounded to the next highest whole number and are based on the time the customers ticket was checked out.
Data Filters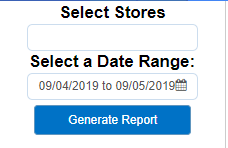 Select Stores: Clicking or tapping here will open the interface that allows the user to select the store(s) that will be be used for the report.
Select Date Range: Clicking or tapping here will open the calendar interface to allow users to choose a single day, or a date range for the report data.
Generate Report: Clicking or tapping on this button will retrieve the report data.
---
Metrics Tracked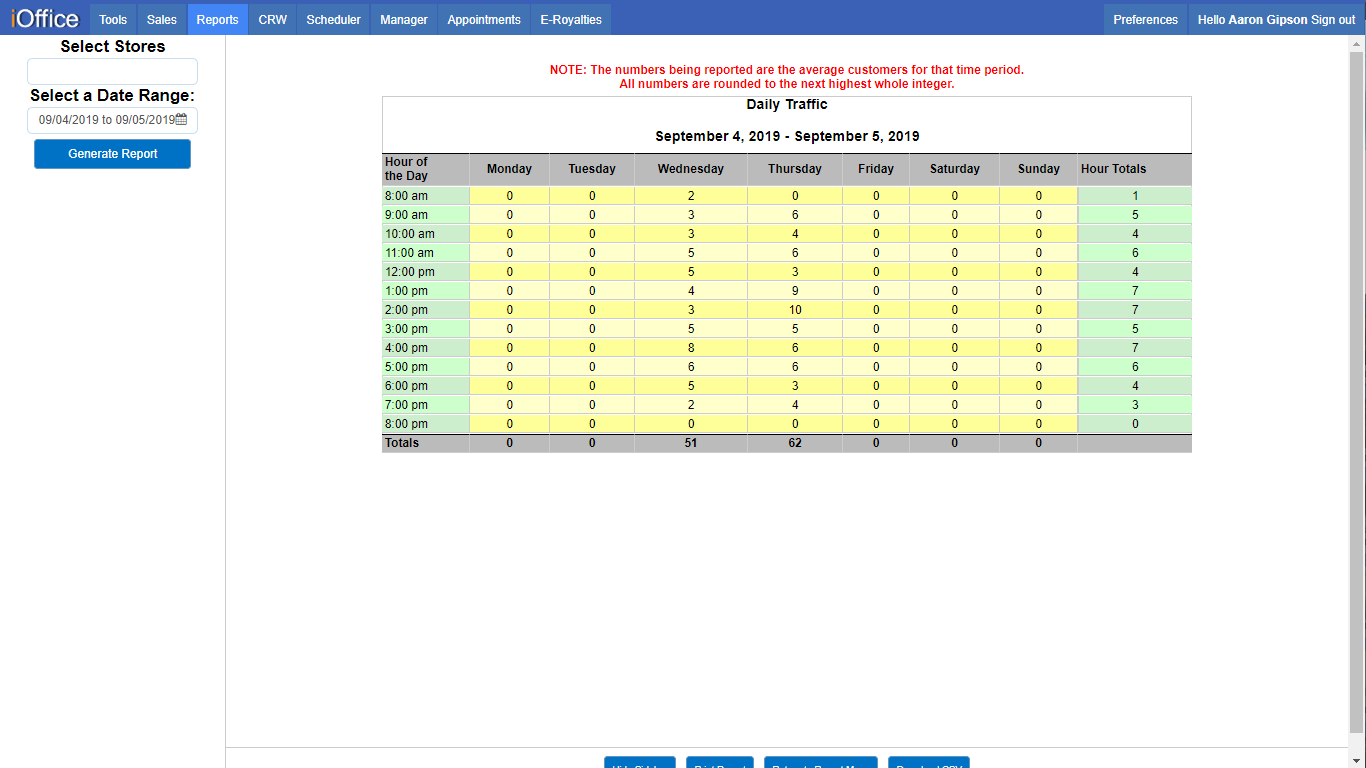 Hour of the Day: This column shows all of the hours of operation for the salon, in increments of single hours.
Monday – Sunday: Each of these columns shows the numeric value of total customers who visited for each day of the week, and specific hour. These values are based on the time their ticket was checked out in the point of sale.
Hour Totals: The total amount of hours in the row corresponding with the time of day.
Was this article helpful?
0 out of 5 stars
| | | |
| --- | --- | --- |
| 5 Stars | | 0% |
| 4 Stars | | 0% |
| 3 Stars | | 0% |
| 2 Stars | | 0% |
| 1 Stars | | 0% |