Location: Reports > Customers > Traffic
Amount of customers who are either new or repeat clients, within a given time span or date range.
Use Cases by Role
Salon Owner: This report has an excellent reputation for being a good "meeting report" because it shows all of the relevant information in one easy to clean area.
Salon Manager: Salon managers find value in this report through investigating their customer retention efforts over a given time span.
Salon Employee: Frontline salon employees such as stylists or receptionists can utilize this report to get a feel for previous day's traffic.
---
Data Filters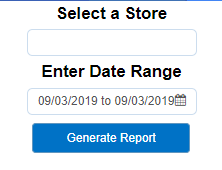 Select Stores: Clicking or tapping here will open the interface that allows the user to select the store(s) that will be be used for the report.
Select Date Range: Clicking or tapping here will open the calendar interface to allow users to choose a single day, or a date range for the report data.
Generate Report: Clicking or tapping on this button will retrieve the report data.
---
Metrics Tracked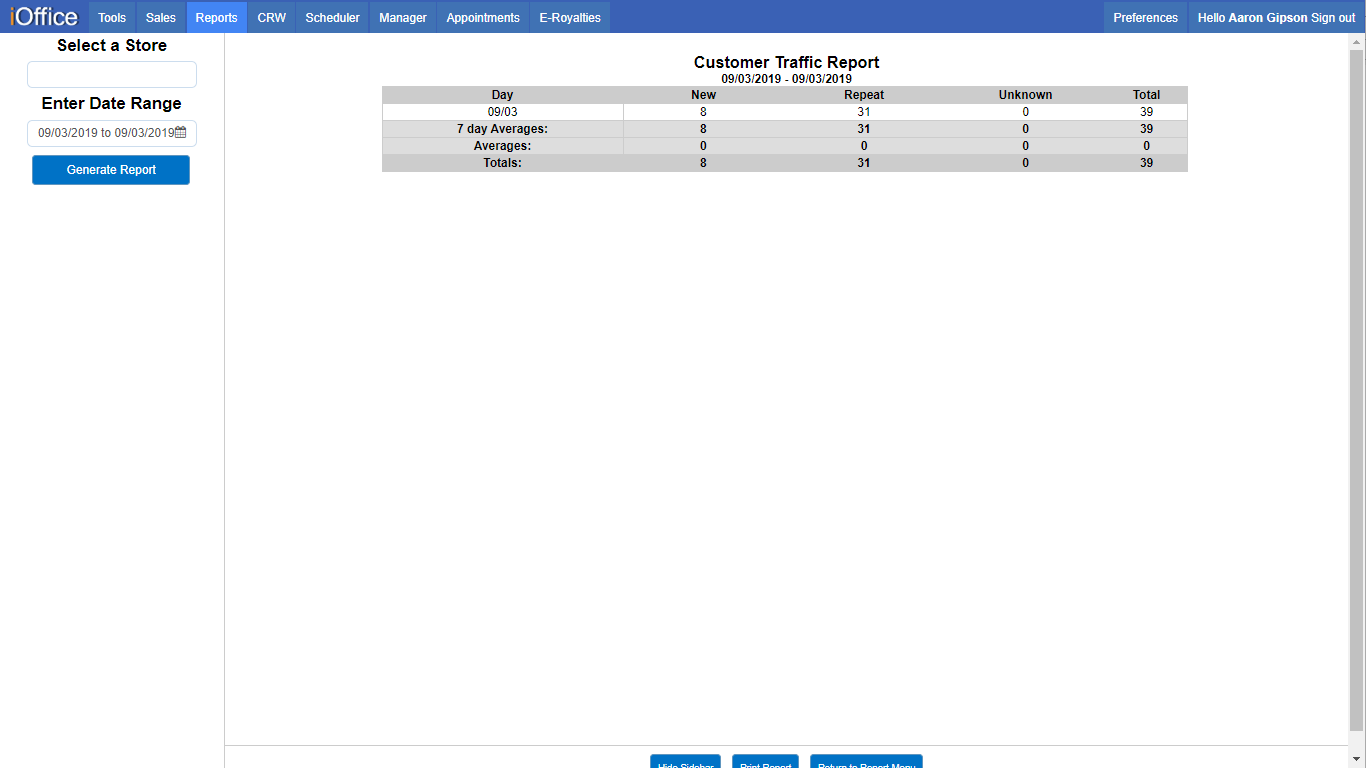 Day: This column will display each date in the requested date range.
New: The total number of new customers for the given date.
Repeat: The total number of return customers for the given date.
Unknown: Clients who have not been determined to be either new or repeating, tabulated for each day.
Total: This column will display the total for each date row.
7 Day Averages: This row will show an average value, based on seven days, for each of the above metrics.
---
Report Calculations
Averages are calculated by adding up all of the items you want to get the average of and then dividing by the number of items you added up.