Creating a New Tuition Plan
0 out of 5 stars
| | | |
| --- | --- | --- |
| 5 Stars | | 0% |
| 4 Stars | | 0% |
| 3 Stars | | 0% |
| 2 Stars | | 0% |
| 1 Stars | | 0% |
SuperSalon gives beauty and cosmetology schools a great amount of flexibility when creating tuition plans for their students. Using the steps shown below, users can create several of these plans and apply them to different students as needed.
Creating a New Tuition Plan
Step 1: Click or tap on the Setup menu, then the Software Settings submenu.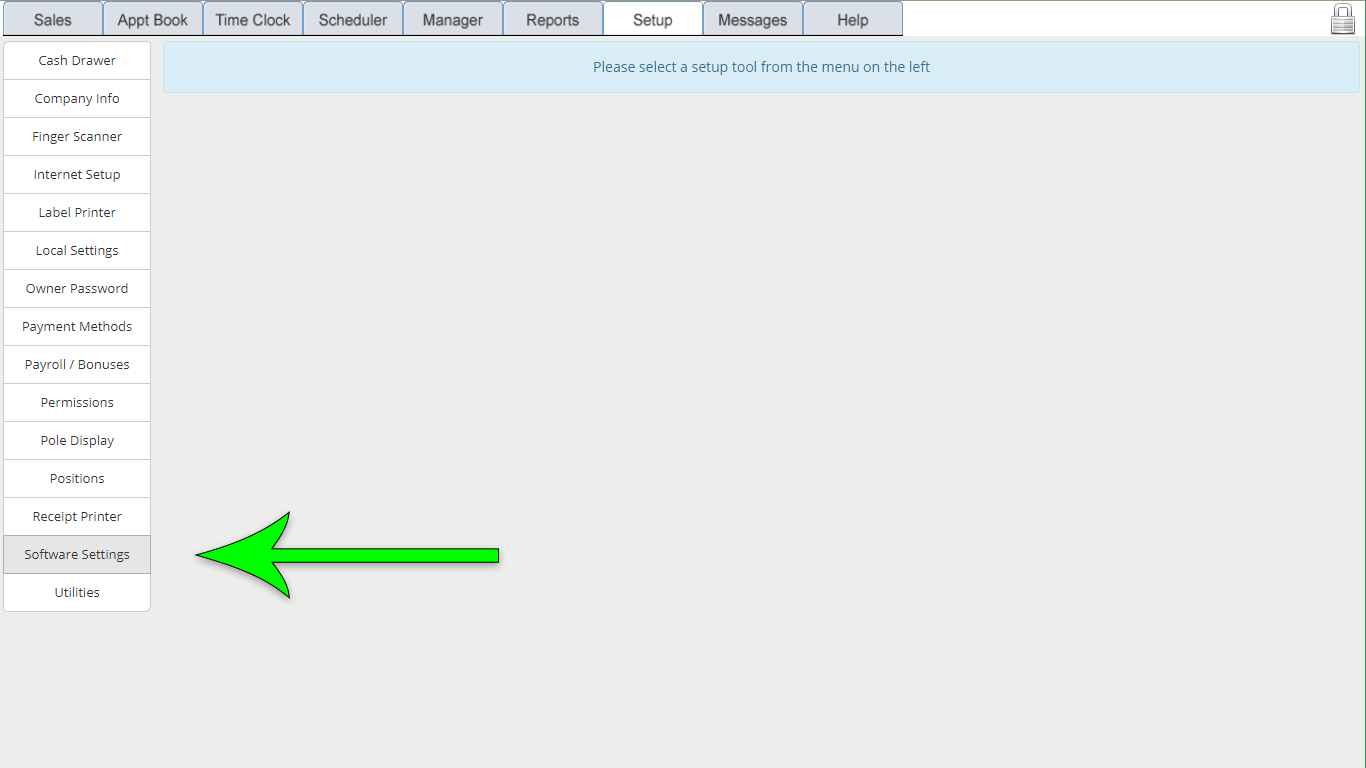 Step 2: The System section should populate by default, from here click or tap into the School settings.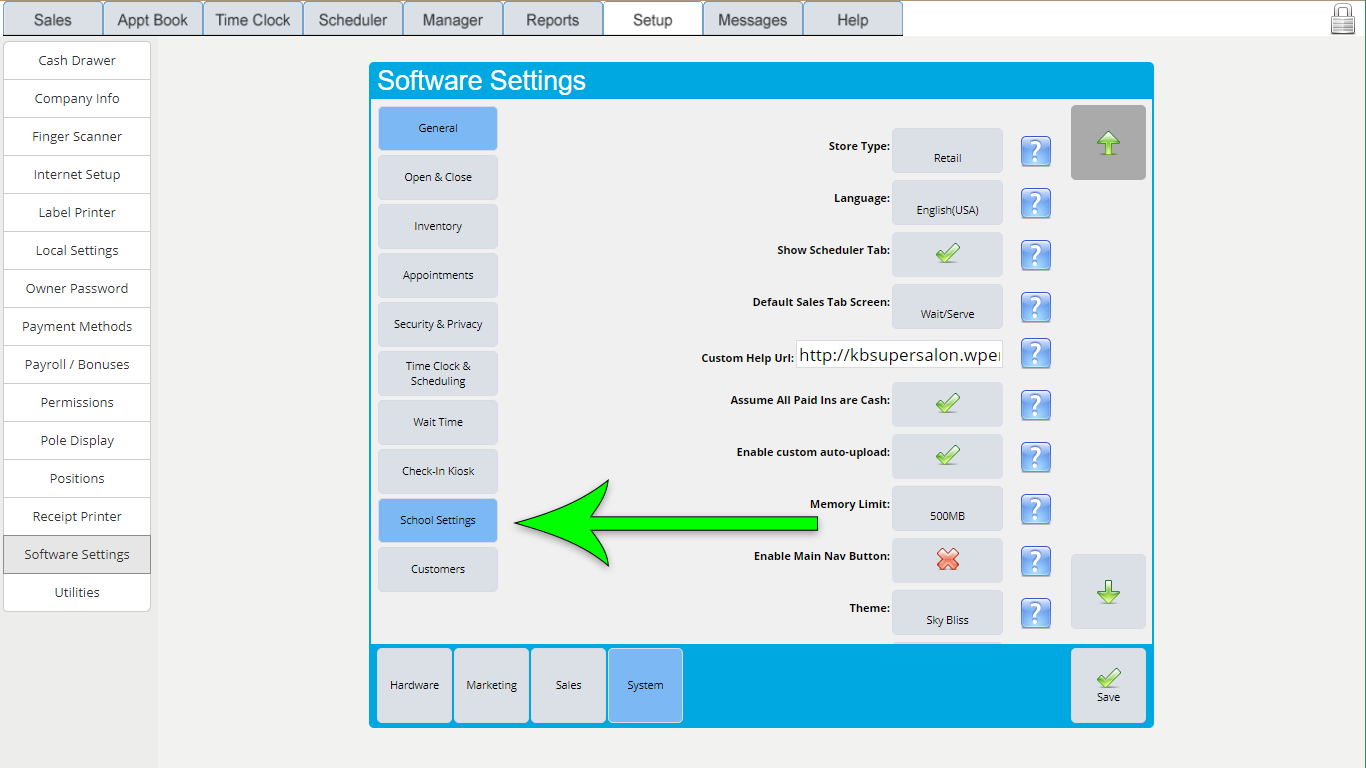 Step 3: Using the down arrow, scroll to Tuition Settings. This will show all current tuition programs in use by the system.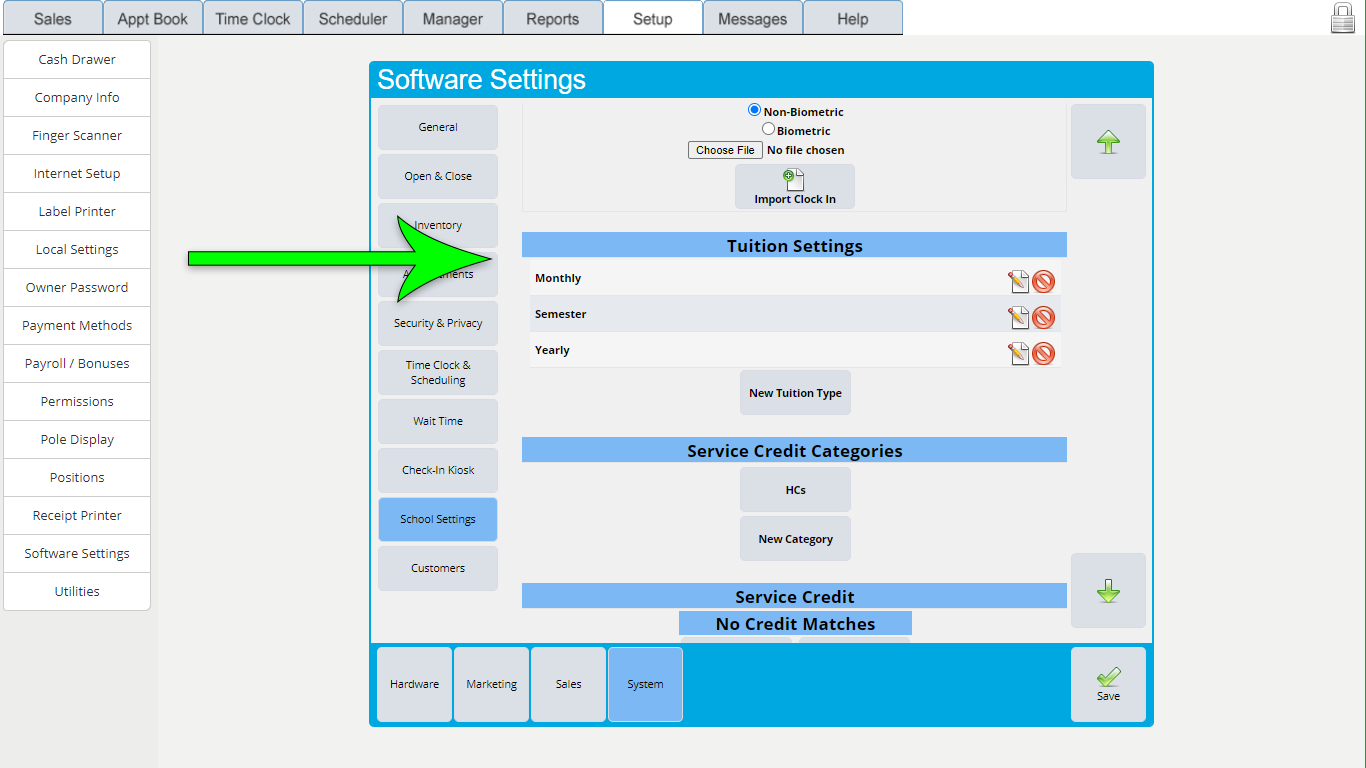 Step 4: Click or tap on the "New Tuition Type" button.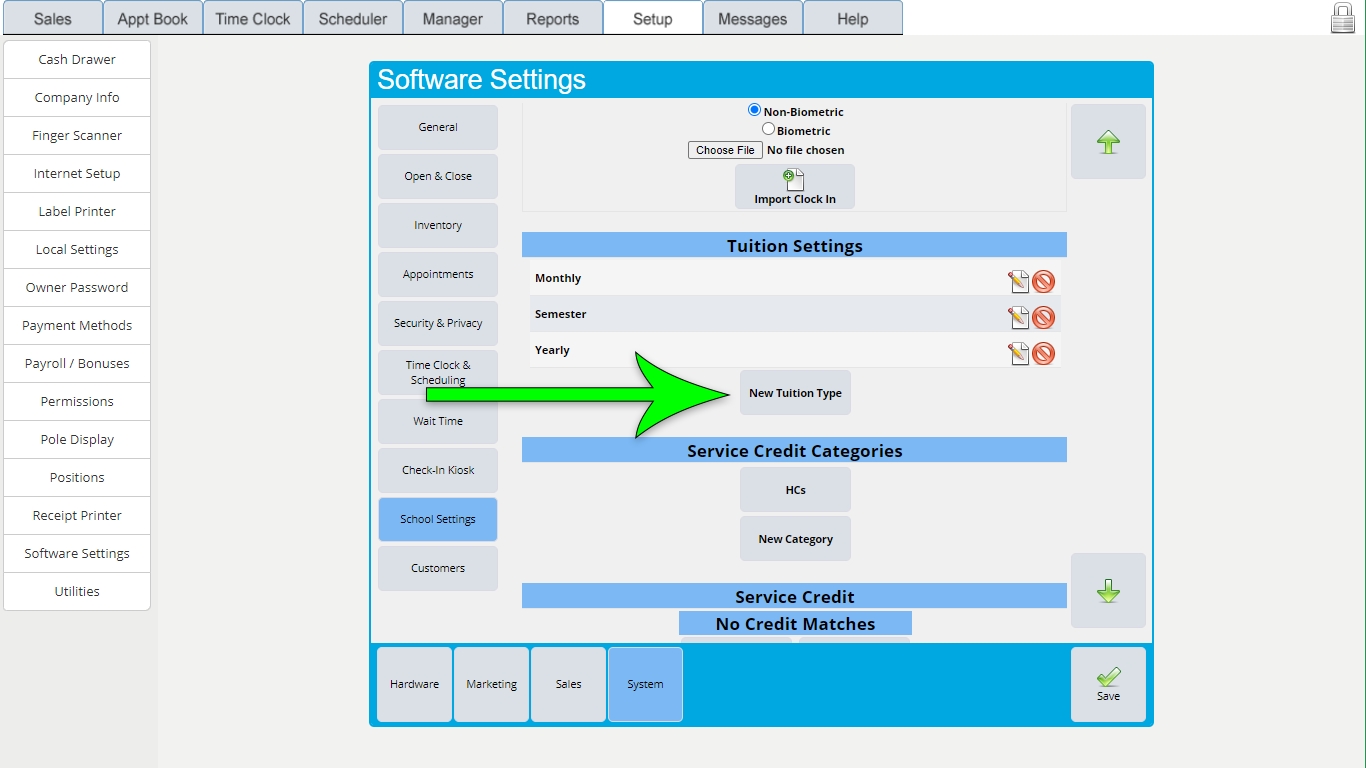 Step 5: In the popup field, enter a unique code for the tuition type.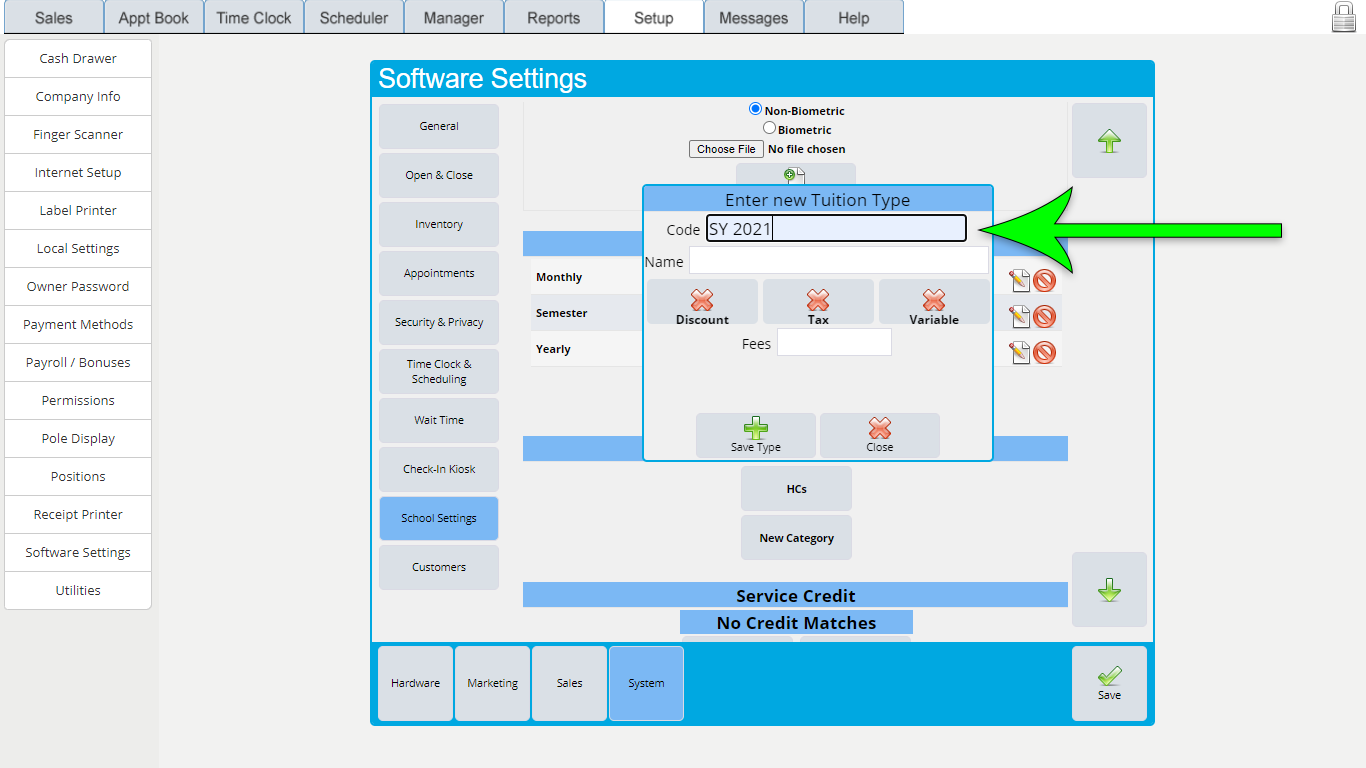 Step 6: In the "Name" field, enter the name of the plan as you would like it to appear in the system.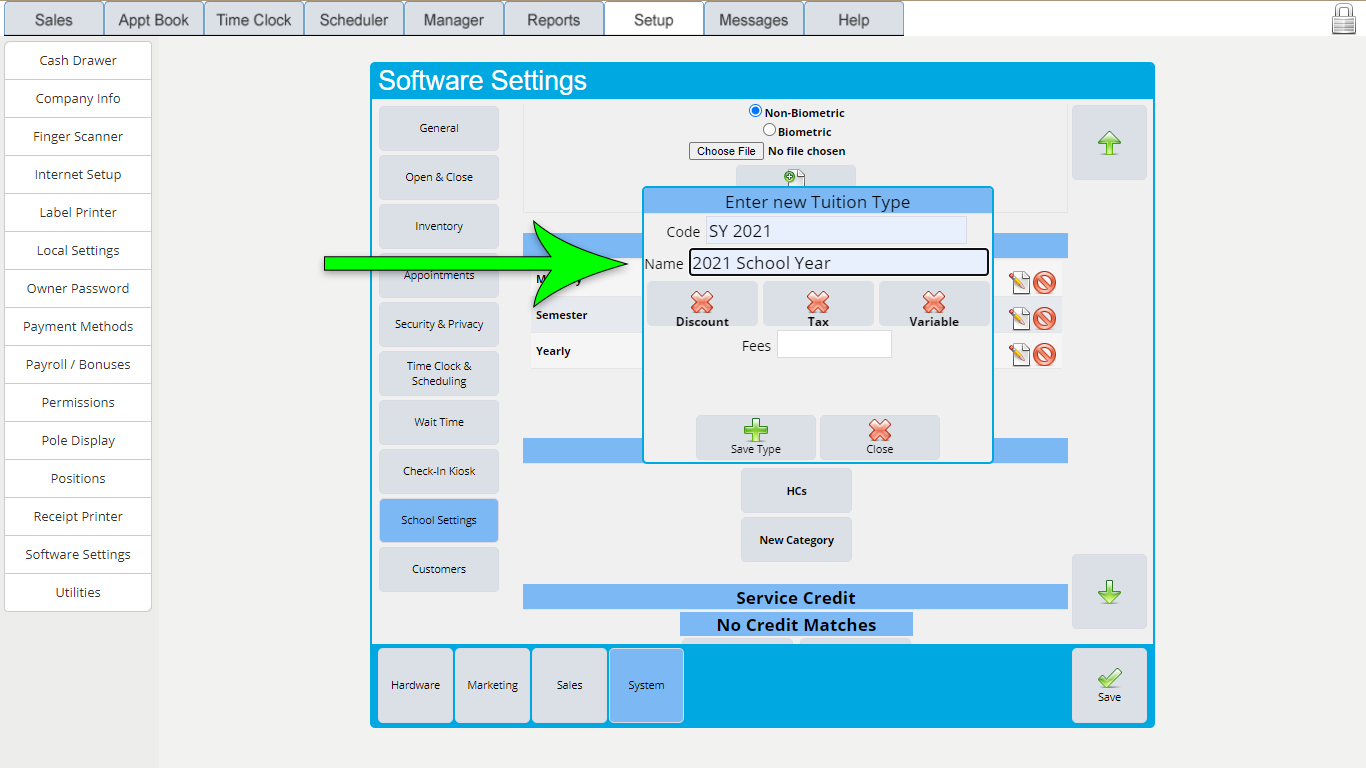 Step 7: Determine whether this plan will be discountable, taxable, or variably priced by using the next three buttons.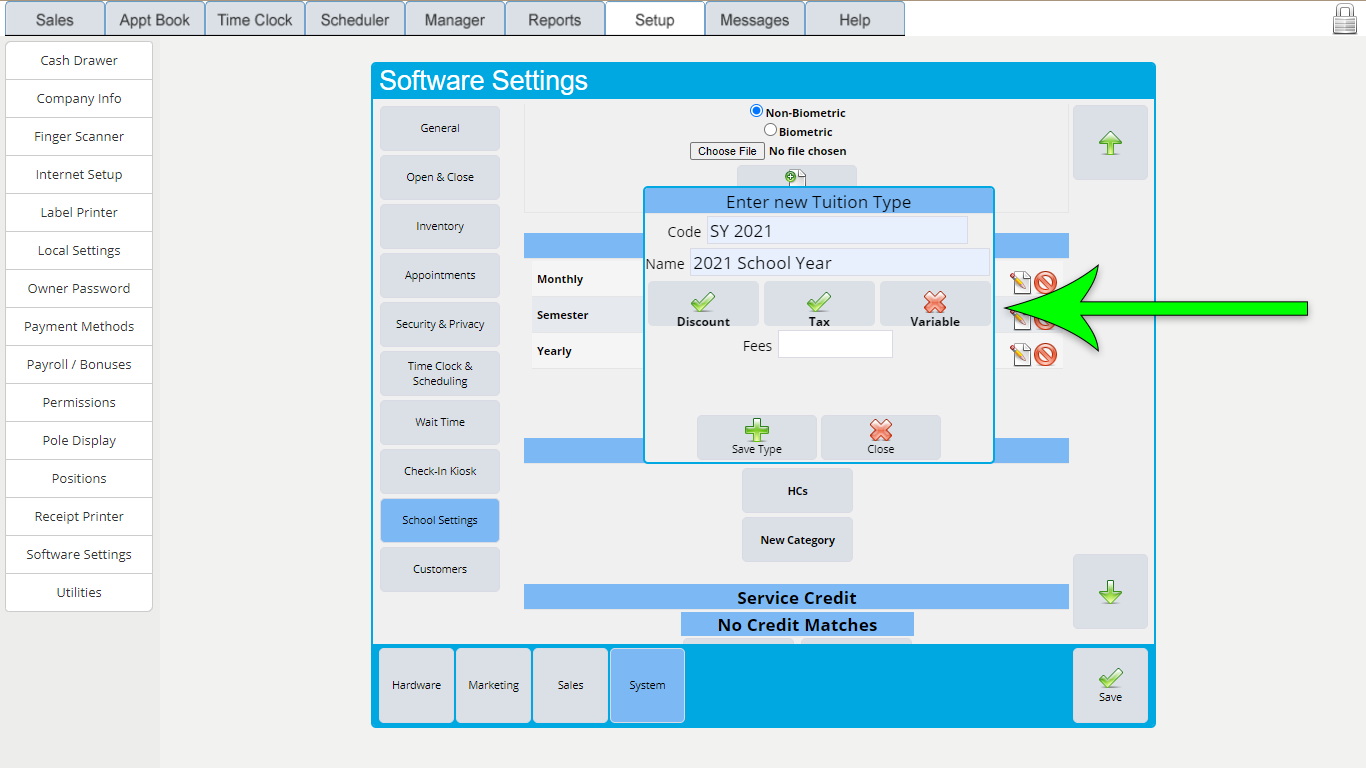 Step 8: In the "Fees" text field, enter the amount that will be charged for this tuition plan.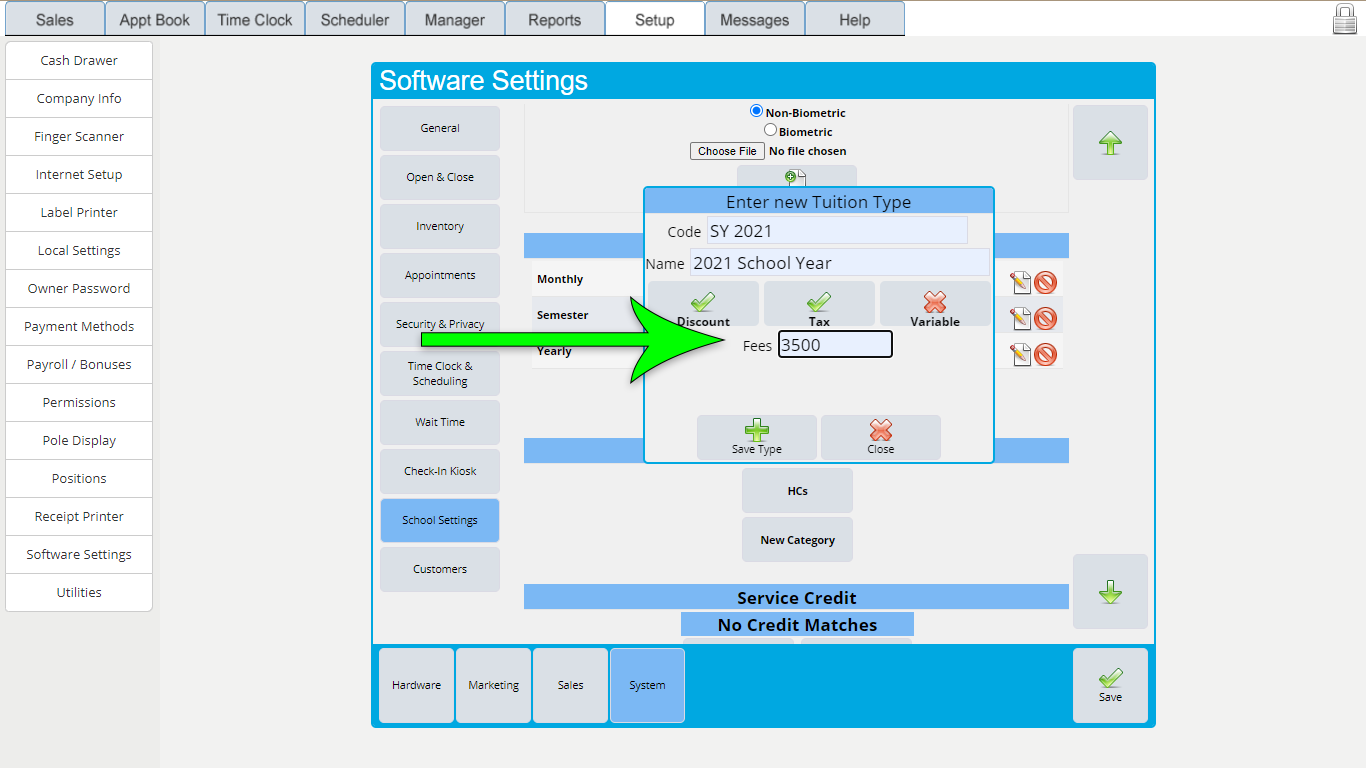 Step 9: Review your work, and if all is well, click or tap on the "Save Type" button the save the tuition plan into SuperSalon.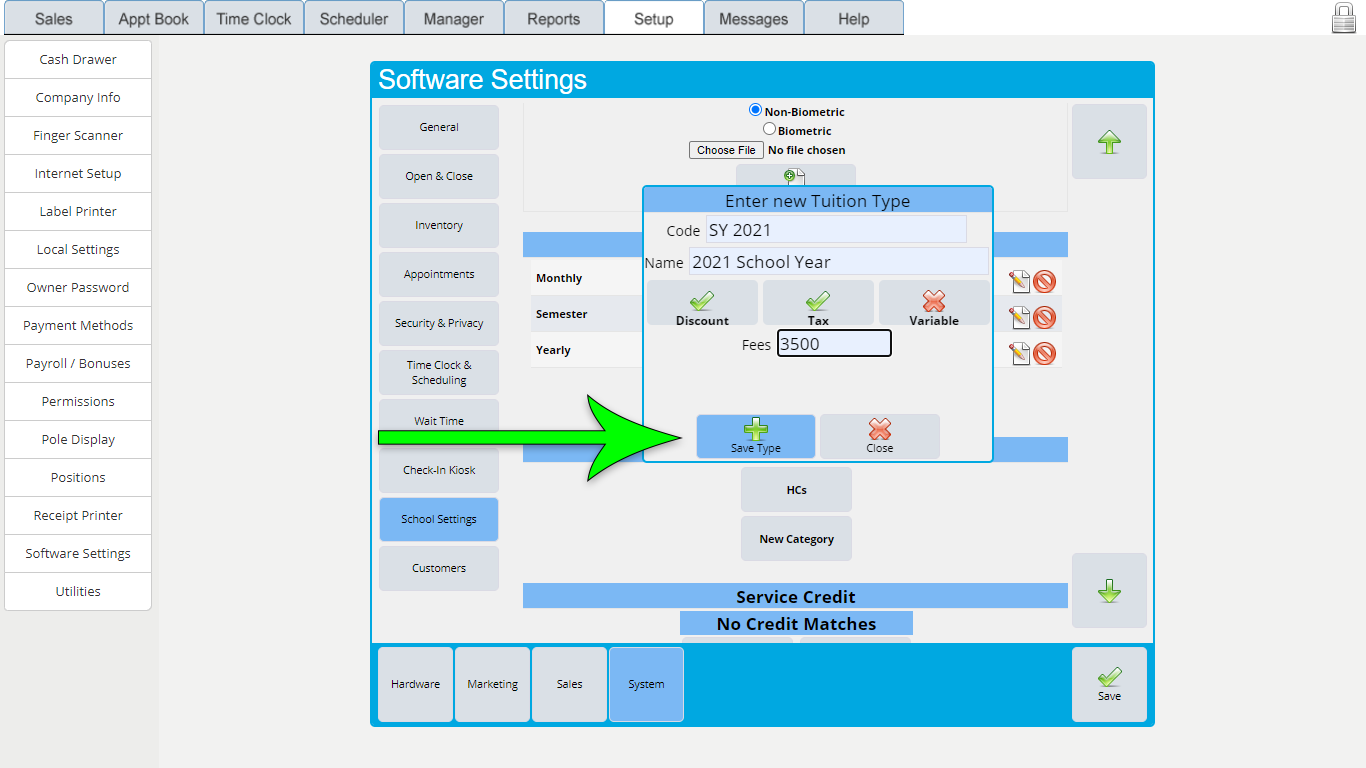 Step 10: The new tuition type should now be visible and is ready for use!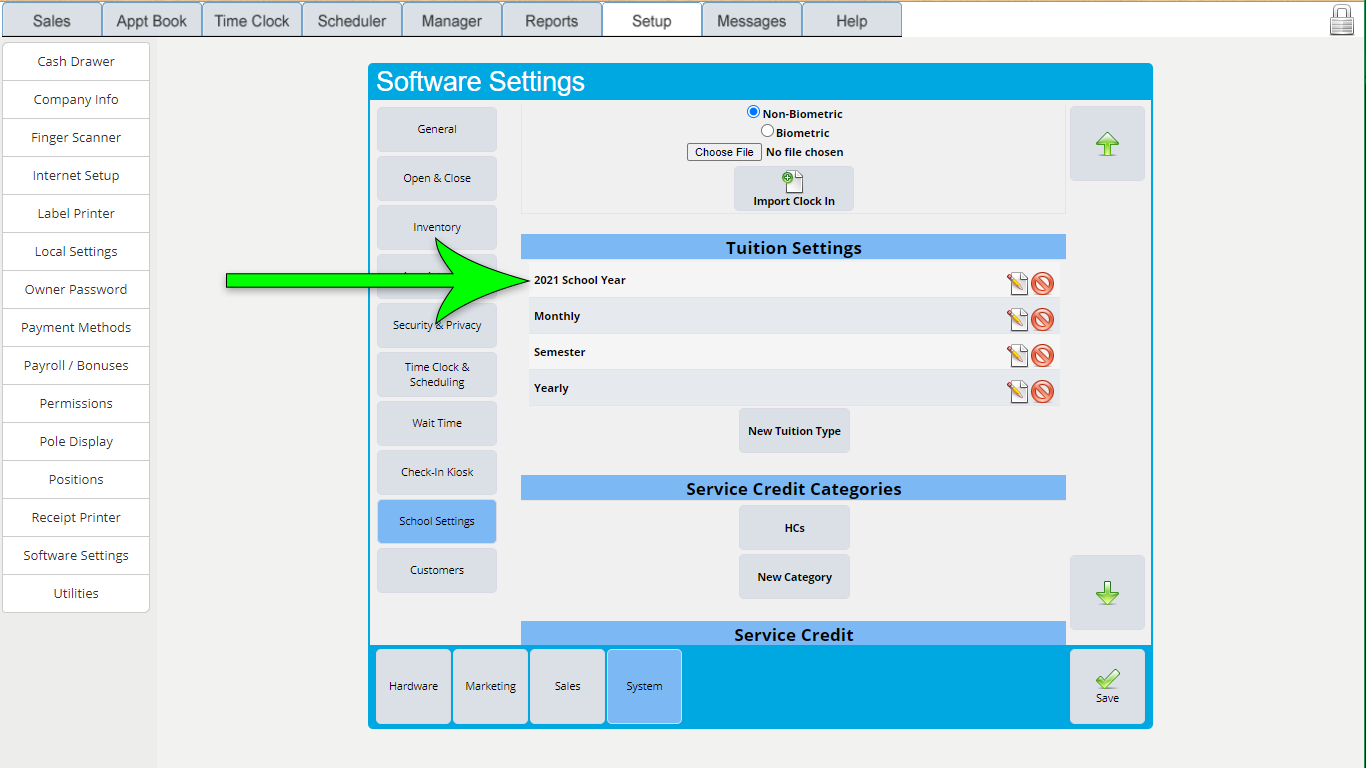 Was this article helpful?
0 out of 5 stars
| | | |
| --- | --- | --- |
| 5 Stars | | 0% |
| 4 Stars | | 0% |
| 3 Stars | | 0% |
| 2 Stars | | 0% |
| 1 Stars | | 0% |