Location: Reports > Payroll > Commission Report
This report tracks all changes made to commissions awarded to employees for sales, and arranges the data by either transaction or edit date.
Use Cases by Role
Salon Owner: Salon owners can reference this report when they are curious about how commission plans are being managed by the staff.
Salon Manager: Managers can utilize this report to review any changes that have been made to commission assignments.
Salon Employee: Frontline salon staff such as stylists and receptionists can reference this report when they have questions about commission reassignments.
---
Data Filters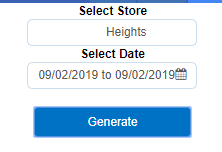 Select a Store: Clicking or tapping here will open the interface that allows the user to select the store(s) that will be be used for the report.
Enter Date Range: Clicking or tapping into this field will generate a calendar interface for the user to select a single date, or a date range.
Search By: Users can display the report data by either the date of the commission edit, or the date of the transaction, by selecting one of these two bubbles.
Generate Report: Clicking or tapping on this button will generate the report based on the other filter criteria.
---
Metrics Tracked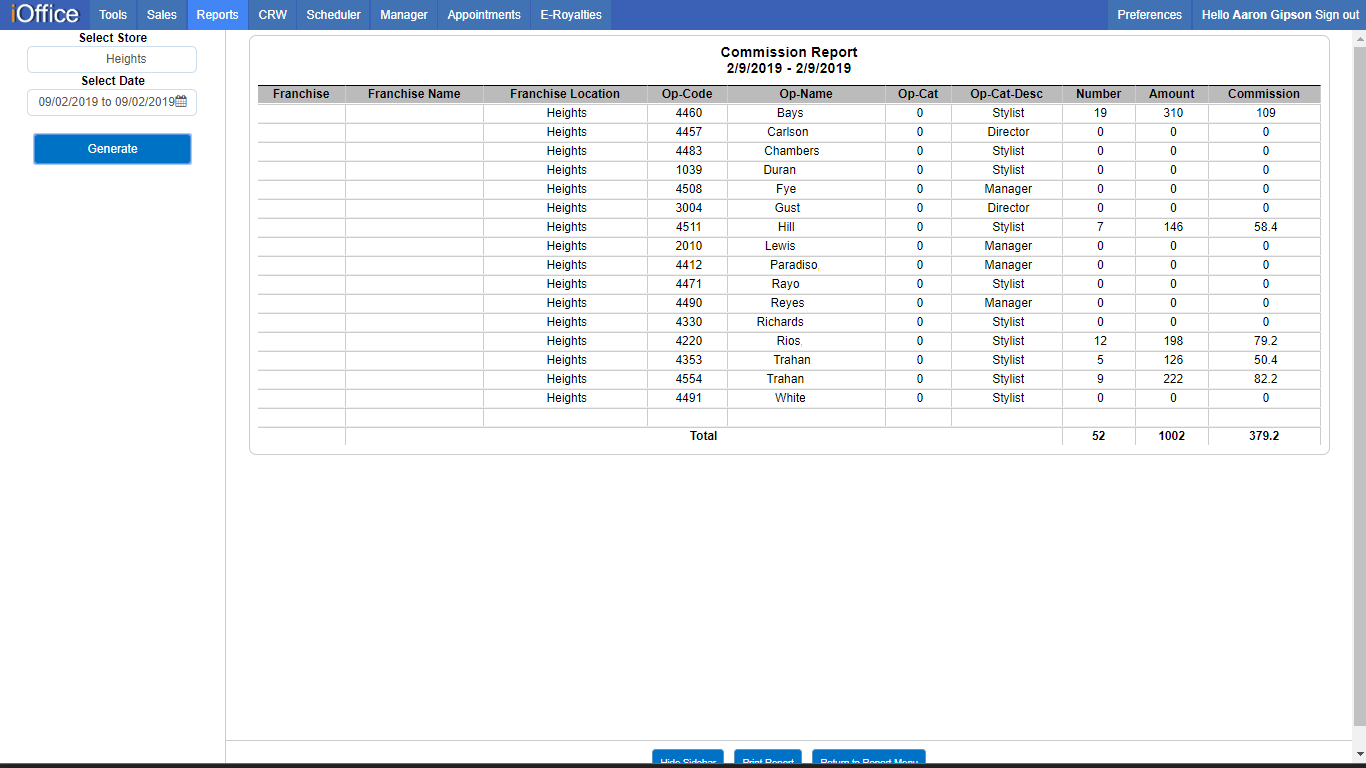 Franchise: The franchise number of the location (Uses EIN Number in Company Info)
Franchise Name: Another franchise number (Uses Corporate Store# in Company Info)
Franchise Location: The name of the location (Uses Location Name in Company Info)
Op-Code: The employee number of the staff member
Op-Name: The name of the staff member
Op-Cat:
Op-Cat-Desc: The position of the staff member
Number: Total numbers of items sold (services and products)
Amount: The Net sales total (after discounts) of those items
Commission:
---
Report Calculations
Amount: Net Service Sales + Net Product Sales (Production Report is a good reference)