Child Record Compliance Report
Location: Reports > Multi-Store > Child Record Compliance
Some states have implemented very strict regulations when it comes to keeping records on children. This multi location report shows a snapshot of compliance across several stores.
Use Cases by Role
Salon Owner: This report is the only want to go to when salon owners want to verify the child record-keeping compliance for their locations.
Salon Manager: Salon managers can make sure that their team members are fully compliant with any child record-keeping rules by referencing this report.
Salon Employee: Frontline salon staff such as stylists and receptionists can use this report to verify their own compliance scores in regards to child record-keeping.
---
Data Filters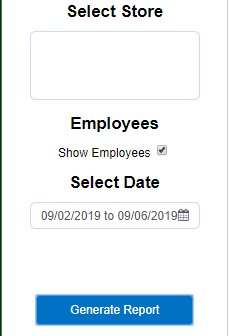 Select Store: Clicking or tapping here will open the interface that allows the user to select the store(s) that will be be used for the report.
Select Date: Clicking or tapping here will open the calendar interface to allow users to choose a single day, or a date range for the report data.
Employees: By filling in the "Show Employees" checkbox, the report data will be organized by staff member.
Generate Report: Clicking or tapping on this button will retrieve the report data.
---
Metrics Tracked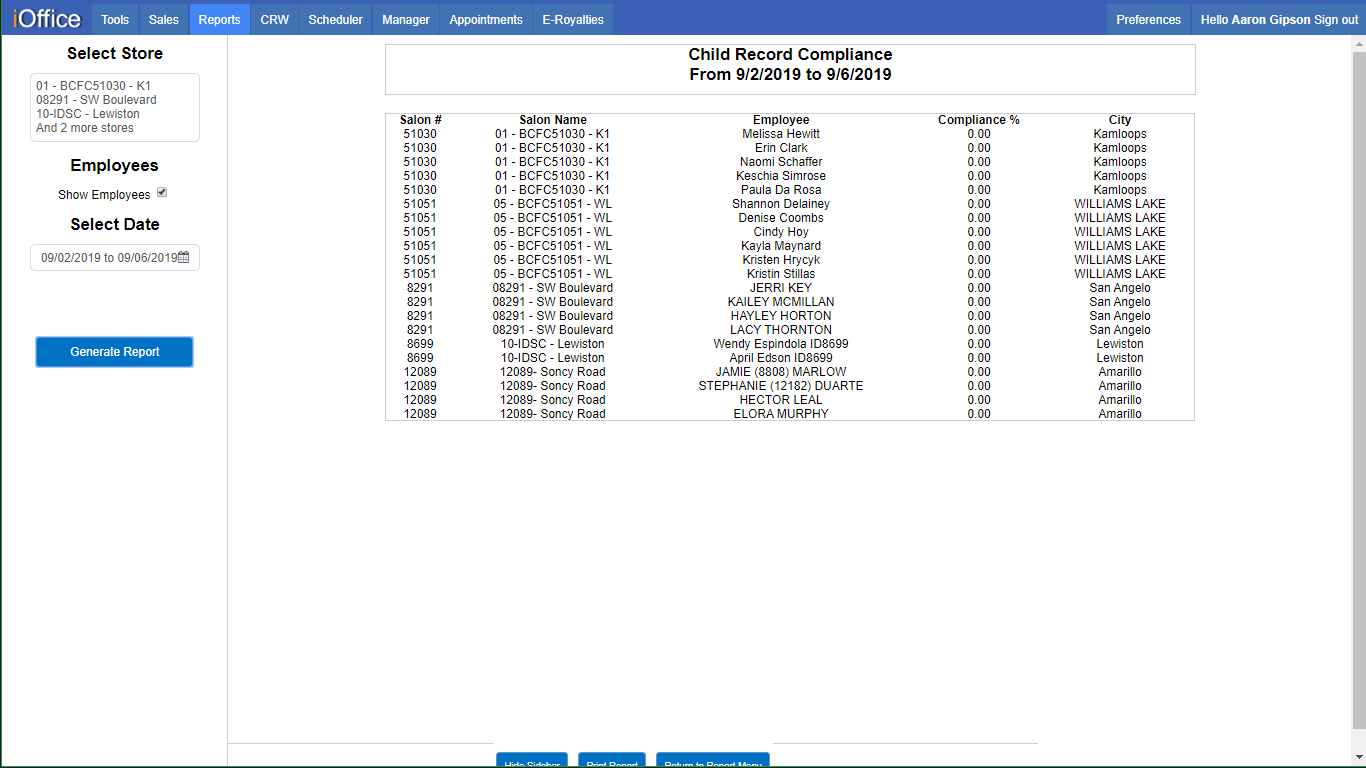 Salon #: The numeric code associated with the individual salon, usually determined by franchise.
Salon Name: The name of the salon listed for the purposes of the report.
Employee: Name of applicable staff member.
Compliance %: The percentage value of compliance with child record-keeping.
City: The name of the city where the salon is located.