Location: Reports > Audit > Appointment Percentage
Specific details on appointments both by count and percentage.
Data Filters
Select Stores: Select the store that will be be used for the report.
Select Date: Select the date or range of dates to run the report for.
Generate Report: Click here to generate the report.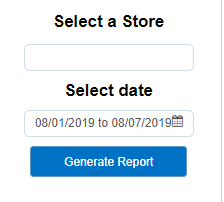 ---
Metrics Tracked
Technician: The name of the staff member for whom the appointment was booked.
# Cancels: The number of appointments that were canceled.
% Cancels: The percentage of appointments that were canceled.
# No Show: The number of all appointments that were marked as No Show.
% No Show: The percentage of appointments that were marked as No Show.
# Appointments Booked: The total number of appointments booked.
% Booked: The percentage of appointments that have been booked.
# Pre-Books: The number of appointments a pre-booking status.
% Pre-Books: The percentage of all pre-books.
# Men: The number of appointments booked for Male customers.
% Men: The percentage of Male customers.
# Women: The number of appointments booked for Female customers.
% Women: The percentage Female customers.
Salon Total: The totals of all staff in the above areas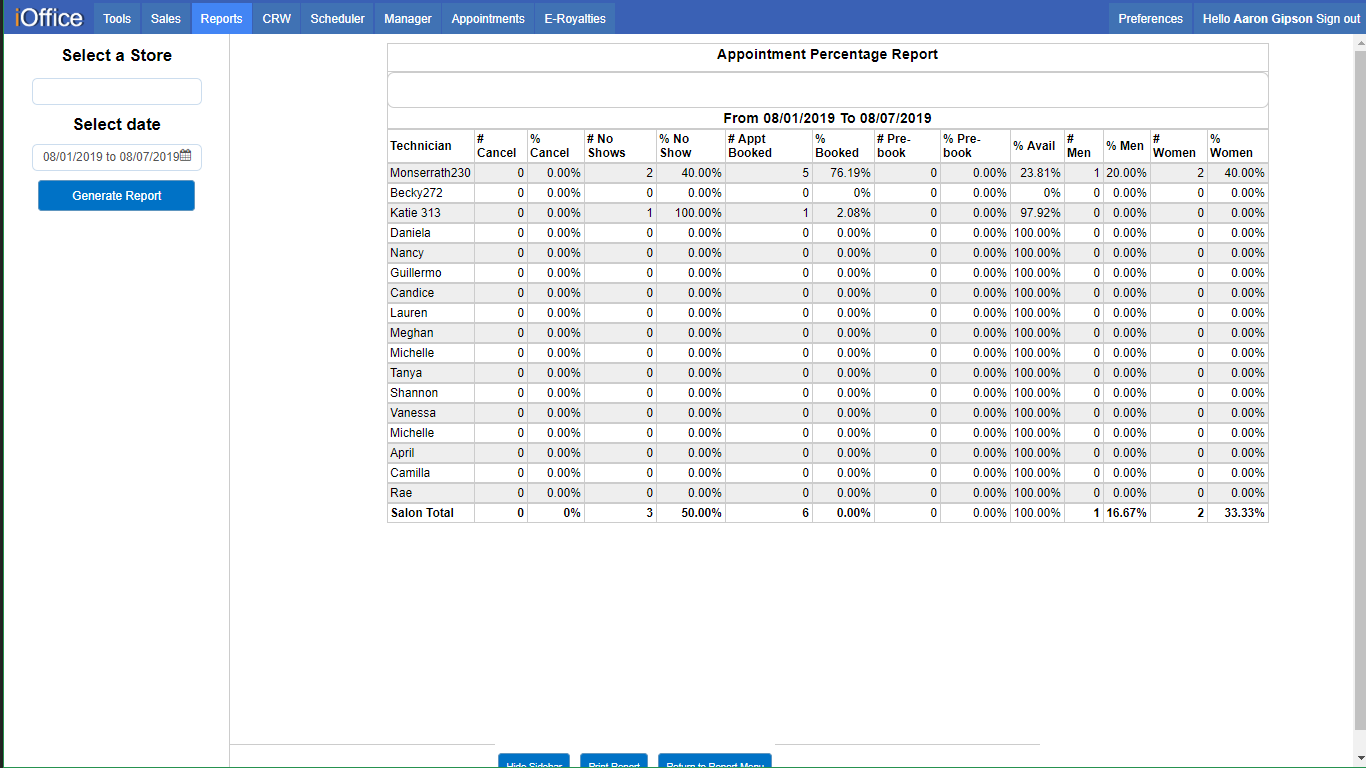 Report Calculations
% Cancels: #of Cancels divided by #Appointments Booked then multiplied by 100
% No Show: #of No Show divided by #Appointments Booked then multiplied by 100
% Booked: #of Booked divided by the Store Total for #Appointments Booked then multiplied by 100
% Pre-Book: #of Pre-Book divided by #Appointments Booked then multiplied by 100
% Men: #of Men divided by #Appointments Booked then multiplied by 100
% Women: #of Women divided by #Appointments Booked then multiplied by 100