ADP Tip Cards are a new and convenient way for salon staff to receive their daily tips by way of a secure Visa card. These cards function in the exact same way as any other debit card, and are accepted at any business or ATM.
Our partnership with ADP has made it so credit and debit tips that are registered in the SuperSalon point-of-sale will be immediately sent to a secure Visa debit card issued to the salon employee at 15 minute intervals. This integration with our system and there's has been sometime in the making, and has resulted in a service that many salon owners are finding to be invaluable for keeping staff happy.
ADP Contacts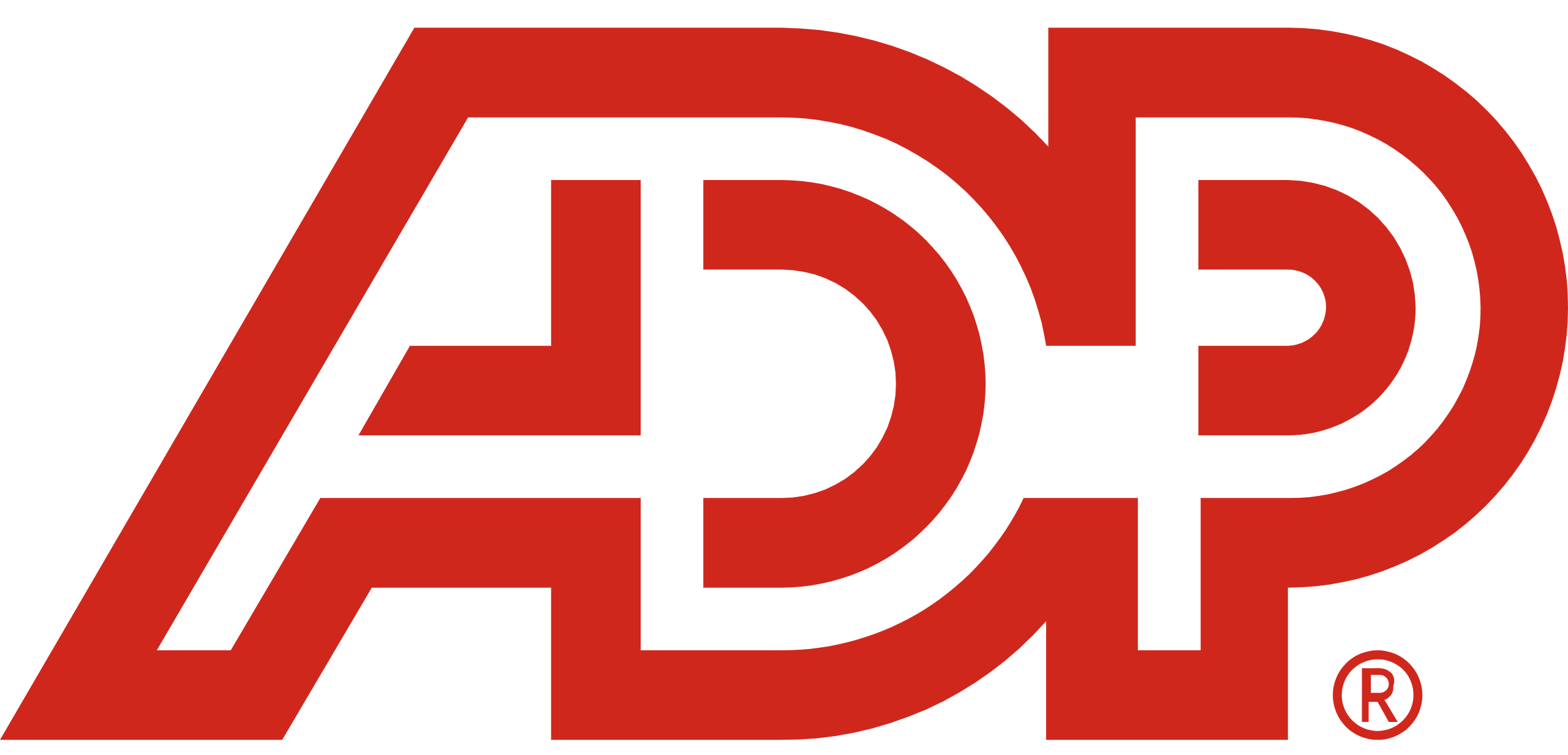 Client Service Team
For business owner assistance
Available Monday through Friday, 8 AM – 8 PM Eastern
1-(866)-317-8183 / [email protected]
Cardholder Service Team
For tip card user assistance
Available 24/7/365
1-(866)-313-6901
---
Four Immediate Benefits of ADP Tip Cards
Other than peace of mind on the part of salon staff in knowing that ownership and upper management cares enough to provide such a service, there are four clear benefits to adopting this enhancement module:
Convenience: First and foremost, not having to tabulate tip amounts at the end of the day during close out eliminates a very tedious chore. Having this revenue automatically sent to ADP where it is used to replenish the cards is a convenience that both managers and frontline staff members will both appreciate.
Eliminates Conflict: With all tip numbers automatically assigned with each sale, and the ability to edit them when needed, this enhancement module virtually eliminates the potential conflict involved with tipping. Everyone knows what their numbers are, how they receive them, and there are no gray areas as far as card replenishment.
Opportunities for Salon Staff: Not everyone can qualify for a credit card or debit card, and this enhancement module allows stylists and other staff members to own a secure Visa for online and other purchases. The card is recognized wherever Visa is used, giving staff members who may not own a card before, the chance to finally have one.
Security for Salon Owners: By getting rid of all the gray areas when it comes to a salon's tipping program, business owners can rest assured knowing that all numbers are correct, and that no one is "double dipping" or otherwise gaming the system. All tips are assigned to who they need to be assigned to, when they need to be assigned.
The ADP Tip Card enhancement module is quickly becoming one of our most popular extensions to SuperSalon. We urge all salon business owners who want to finally nail down there tipping program to look into this feature, and see what it can do for them. And as always, if you have any questions or concerns about this or any of our other offerings, please let us know via phone or email!
---
Getting Started
Step One: Contact ADP or talk to Sales.
Step Two: ADP issues tip cards to business owner, approximately 2 week wait time. Employees activate their own cards when they receive them.
Step Three: Owner assigns cards and payroll_id for each employee in VISA portal.

payroll_id controlled by VISA

Step Four: Business owner enters payroll_id into employee payroll ID on iOffice or SuperSalon.
Step Five: The owner subscribes to ADP's marketplace.

The owner app was firstly in "invisible mode".
The owner logs into to the Marketplace, subscribes the App, and provides the consent.
The owner app is back to "invisible mode" until step 11 is completed.

Step Six: The owner creates the funding account with Visa and ADP.
Step Seven: ProPoint forwards the details (OOID, and organization details) of the subscription to Leonett at ADP.
Step Eight: ProPoint receives an email from ADP with location codes.

These are Subclient IDs from ADP's side.

Step Nine: ProPoint retrieves funding account number via ADP API calls.

The account # with Visa ending is the one should be used.

Step Ten: ProPoint loads ADP related data to ProPoint's back office DBs.

Adds store to store_adp_account table when everything is lined up and ready to launch
Adds funding account row
Joins store to funding account
Joins store to ADP account
ProPoint performs tip data backfill tasks

ADP adds store(s) provided by ProPoint .
When stores are live from the ADP site, and Production, an Acceptance Test can be performed.
---
Required and Optional Tips Software Settings
Support will assist to make sure these settings are correct, but here they are
Required
Subtract Tips on Closeout
Track Employee Tips
Auto Credit Tip -> Employee
Auto Debit and Gift Tip -> Employee
Disable Credit Card Tip Editing
Disable Tip on Open Till
Optional
Tip Adjustments on Time Clock
Enable Time Clock Tips Button
Allow Tips to be Adjusted Negatively
Only Adjust Cash Tips on Timeclock
Allow Credit/Debit/Gift card tips to be returned as change
Not Necessary
Subtract Tips From Change on Checkout
Only show tip prompt for service sales
Force Minimum Tip Amount
Enable Tips Paid Out
Credit Card Tip Warning
Allow Tip Limit
Tip Limit Percentage
Split Tips on Service Price Ratio
---
Frequently Asked Questions
What Are ADP Tip Cards?
These secure Visa debit cards are provided by ADP, a nationally renowned payroll company. Salon staff members who carry one will have their tips added to them automatically.
How often does the system sync and add recent tips to an employee's card?
Staff members will have their tips sent from the SuperSalon point-of-sale to the card once every hour.
Why use them? What are the benefits?
As it stands, there are three options for employee tips: taking them from the drawer after every transaction, taking them from the drawer at the end of the workday, or having them included in their paychecks.
ADP Tip Cards simplifies this, and provides a hassle free balance between convenience for staff members as well as security for business owners.
Are ALL tips going to go on the card? What about cash tips?
Only tips earned from credit card transactions are applied to the tip card. Any tips made in cash should be distributed as cash and will not go on your tip card.
How soon after a transaction is complete will I see the tip on the card?
Tips are processed and applied to cards every hour. Transactions occurring within 30 minutes of an upload will not be applied until the next scheduled upload occurs.
What if a transaction is voided? What happens to the tip?
If a transaction is voided prior to the tip being applied to the card, then nothing happens, and the tip never ends up on the card. If a transaction is voided AFTER the tip has been applied to the card, the salon owner will need to log into the ADP portal and remove the tip amount.
How can staff check the balance on their card?
Card balances can be check online or through the ADP Mobile Solutions App.
Can salon staff withdraw cash from an ATM with the ADP Tip Card?
Yes, staff can use their cards to make cash withdrawals from ATMs. Any fees charged by the ATM for using the card will be debited from the cardholder's account.
Are there overdraft penalty fees associated with using the card?
You are not allowed to exceed your available balance so there are no overdraft penalty fees.
How does the card change tip reporting for tax purposes?
The ADP Tips program does not change tax rates or reporting in any way. Tips collected are calculated in SuperSalon and reported in the same way they are prior to using this program.
Who do I call if I have a question about my card balance?
Card balances can be check online or through the ADP Mobile Solutions app. If there is a question about a balance, call the phone number on the back of the card which will connect you to ADP for customer service.